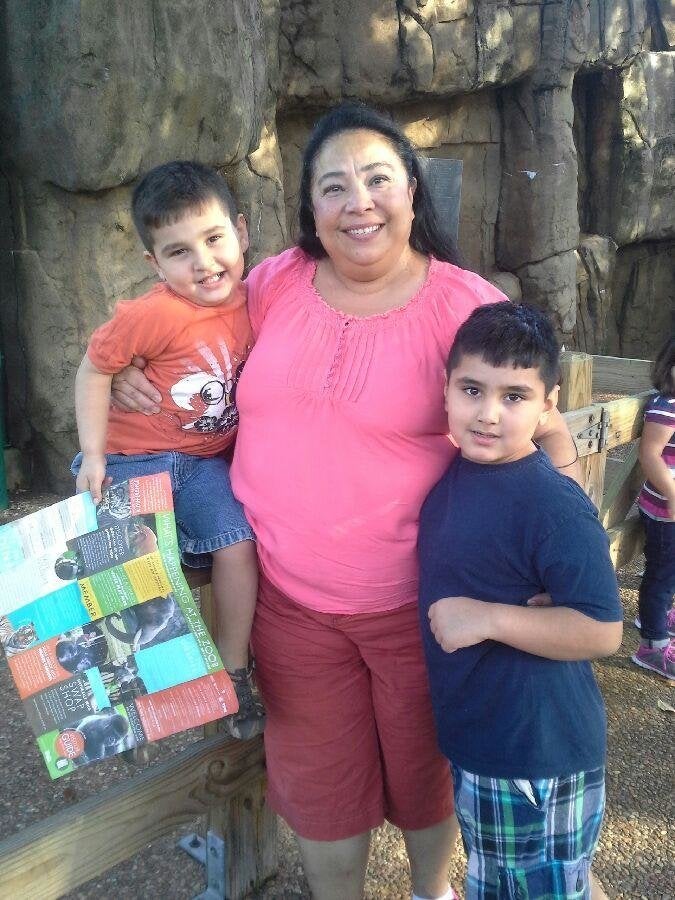 Henrietta, 55, is partially blind, has kidney issues and has been out of work since she was injured while employed at UPS about 15 years ago. But she didn't flinch when her two grandsons with autism had nowhere to go and needed patient guardians to give them a nurturing home.
That very wish hangs in the balance now as Henrietta and her husband face mounting bills and may have to give up their four-bedroom house if they can't come up with the $3,000 payments that are due soon.
"I want these babies to have a home," Henrietta told The Huffington Post. "I do wish I could do more."
Henrietta's son brought his two kids, Jake and Gabriel, to his parents' house in Houston after his tumultuous marriage ended in divorce. The boys' mom has been in and out of jail, according to Henrietta. Henrietta got Jake when he was 3 months old and Gabriel when he was 2-and-a-half weeks old after he was found in a decrepit crack house filled with mosquitoes with his mother.
It's been a struggle for the couple, who has been married for 35 years, to take on the added expense of raising two young boys with disabilities. Henrietta's husband, Tyson, had to give up his $70,000 a year salesman job at Budweiser after he had a heart attack 10 years ago. His doctor said the work was too taxing, so Tyson took a job doing light maintenance work for the Pasadena school district and earns $20,000.
"Once he lost his job, it's been a domino effect," Henrietta said. "We're just trying to stay above water."
Find out how you can help Henrietta. Story continues below.
Tyson, 60, takes home about $1,600 a month and Henrietta gets $423 in disability. The household has about $3,000 in monthly bills and Henrietta said she feels fortunate if she has $5 or $10 left at the end of the month.
The two have had to forgo some essentials, often play "roulette" with their bills and have to find ways to be resourceful when all else fails.
Currently, the family is out of toothpaste, for example, and there isn't enough money in the budget to buy more. So, Henrietta's using some travel packs that were given to the kids for now. Their farmer friend brings them produce pretty regularly and they pick up their weekly food essentials from Community Family Centers, a Houston food bank.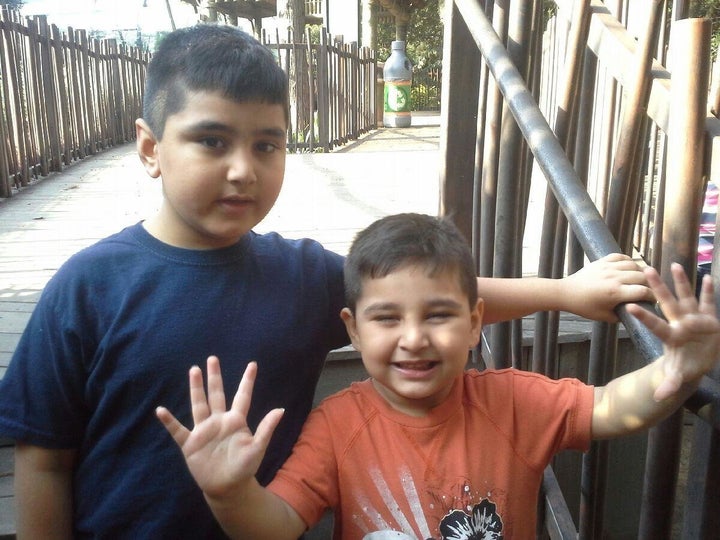 But even when Henrietta is able to cover the basics, she worries she's not giving her grandsons all the tools they need to thrive.
"Their little minds are learning right now and I don't want them to be disabled for the rest of their lives," Henrietta said. "I just don't know where it's going for them."
Jake, 6, is autistic, and Henrietta was told that he would never learn to talk, but the devoted grandmother has been working assiduously with the boy's therapists and has made some encouraging headway. While he can't have full conversations, Jake can say short phrases like, "How do you do," and is a "wizard" on the computer.
Gabriel, 4, has a mild case of autism, as well as paranoid schizophrenia. He often hides behind the recliner and is frightened to get in the bath. He's drawn to knives, which Henrietta says is a way for him to feel protected. The two are working on developing strategies to make him feel safe.
"Sometimes we'll give him a straw to hold onto. It provides a sense of security," Henrietta said. "We're coping with it. We're trying to show him that he's secure."
The boys attend a public school where they spend most of the day together in special education classes and each get private therapy sessions. The two are able to join the rest of the grade for a few classes, including computers. Henrietta meets with their teachers and therapists on a frequent basis to go over their progress and to set educational and development goals.
While the kids' learning essentials are covered, Henrietta and Tyson have had to make some major sacrifices.
Henrietta has Medicare and Tyson gets health insurance through his job, but that takes a $140 chunk out of his paycheck every month. The two don't have dental or vision care, which is particularly concerning for Henrietta who's blind in her right eye. She was hoping to get a vision test at Walmart recently, but the $125 bill was just too much for her to swing. She hasn't had her eyes checked in more than two years.
Henrietta would like to work in order to contribute more, but her health issues have made that impossible.
She snapped the rotator cuff in her right arm in 2001 when she was working at UPS, and has had four surgeries since.
While she can't take a formal job, she volunteers at Community Family Centers as a way to give back to the agency that helps to keep her family afloat. Once a week she helps to set up tables at the organization as the food deliveries come in.
As for the holidays, Henrietta can't afford to make any grand plans and she's OK with that. The boys got gifts from school and the doting grandma knows she has to stay focused on keeping the family secure and together.
"Honestly, I just want for this family to keep a roof over our head. I couldn't ask for much more than that," she said. "I feel that having a home protects each of us. That's the gift."
Learn more about Henrietta and her family and how you can help them this holiday season here.
This holiday, be reminded of why this season matters most -- giving back. HuffPost Impact & Innovation and HuffPost Voices have teamed up to feature stories from 12 families in need over 12 days between Thanksgiving and Christmas. Moms, dads and kids talk to us about working to get by, what they might go without this holiday and how you can help. Read all the stories here.
PHOTO GALLERY
16 Beautiful Photos That Capture The Christmas Spirit In Latin America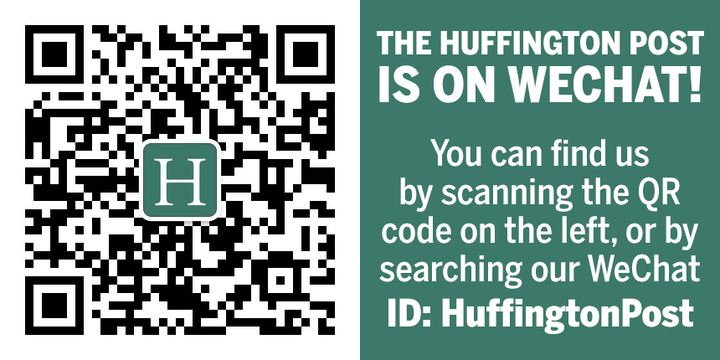 Calling all HuffPost superfans!
Sign up for membership to become a founding member and help shape HuffPost's next chapter