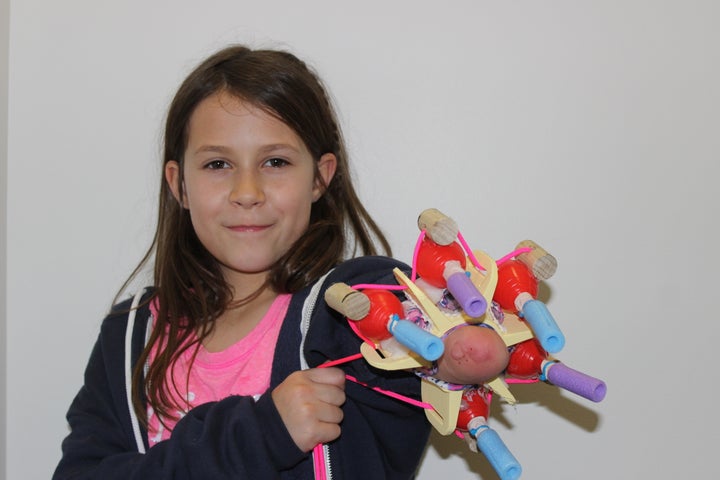 Move over, Daredevil. A new generation of crusaders is in town.
Thanks to the kid-friendly design firm, KidMob -- which teaches kids to tackle community-based issues with skills like 3-D modeling and printing, technical drawing and using power tools -- children missing limbs got to swap their bulky prosthetics for superhero cyborg arms they created themselves.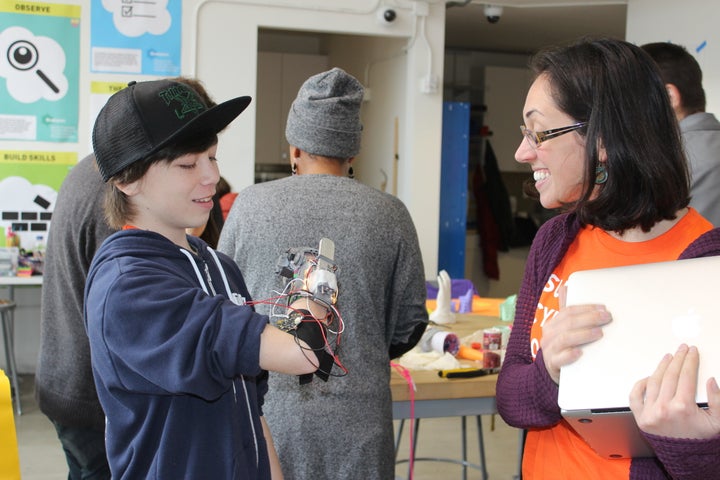 "We'd like these kids to begin to solve their own problems and create their own solutions, recognizing that they have options beyond what is available on the market," Kate Ganim, KidMob's co-director, told The Huffington Post. "Also, we'd love for the kids to see themselves as super-abled rather than disabled."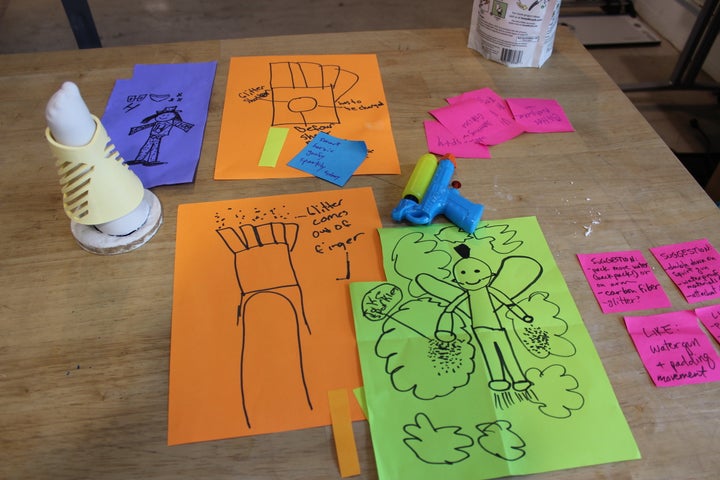 During KidMob's workshop, appropriately named Superhero Cyborgs 2.0, kiddos designed some truly badass prototypes including "Project Unicorn," a five-nozzle glitter shooter by 10-year-old Jordan Reeve and "Water Gun 3000," a water gun arm activated by elbow movement by 12-year-old Sydney Howard.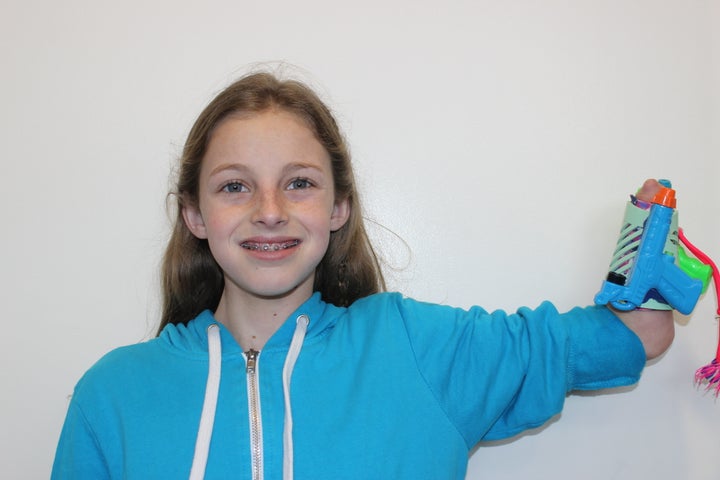 The five-day workshop started out with a little improv to help the kids feel comfortable with their ideas, get the creative juices flowing and come up with their own "super power." Then a few skill-building activities like 3-D printing and scanning, plaster casting and sewing are taught. And, on the last day, the children presented their prototypes to an audience of 40-plus adults.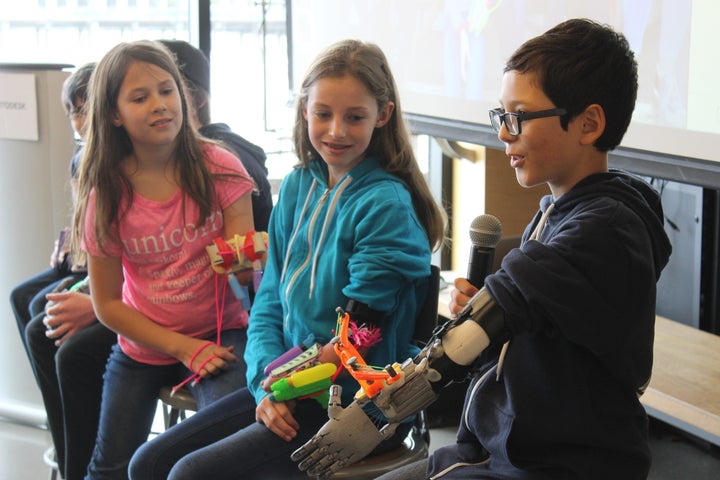 But how exactly are the arms built?
"That's what the kids are there to figure out!" said Ganim.
It sounds like a big responsibility, but Ganim's budding cyborgs were guided and assisted by KidMob's crew, which included a volunteer prostheticist and a group of passionate graduate students from California College of the Arts.
There were also professional designers like Andreas Bastian on hand, who works for the multinational software corporation Autodesk, which sponsored and hosted the event at its facilities.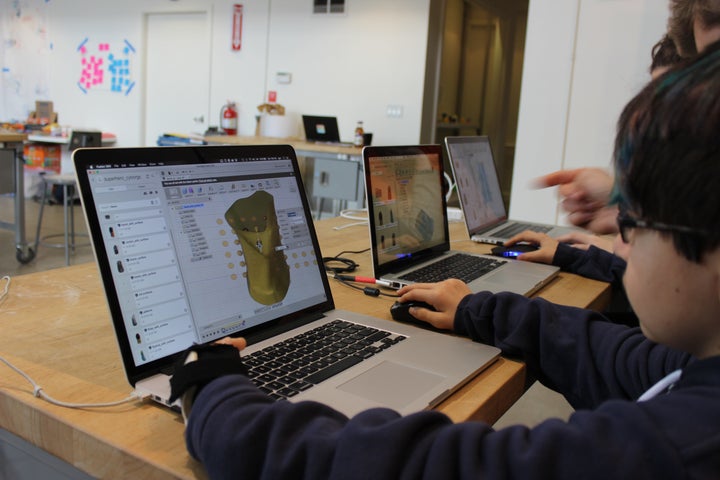 The kids were also buddied up with one or two professional designers who can help them continue developing their prototypes and create more refined forms.
This workshop, which is the second for KidMob, is very near and dear to Ganim's heart. Her sister was born without a hand, and growing up she observed how limiting prosthetics could be. But in 2014, Ganim, heard about Robohand, a company that makes 3-D-printed machined limbs, and decided to connect the dots.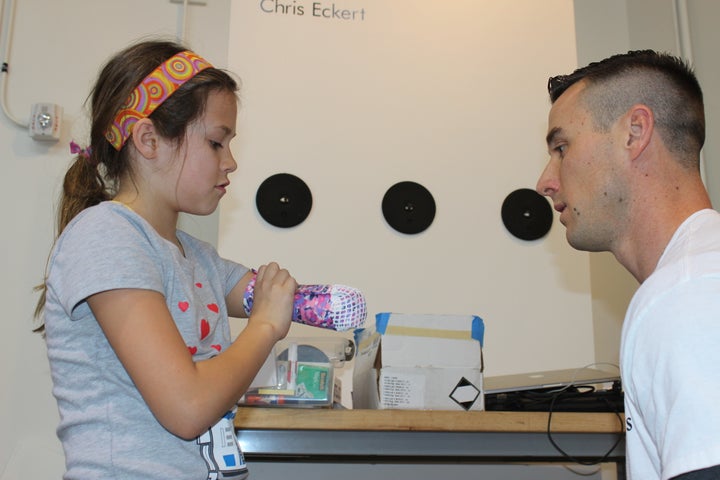 KidMob decided to test print and assemble a Robohand of their own and saw kids' eyes light up.
"We were seeing kids accepting these devices with a lot of excitement about having this 'cyborg' arm," Ganim said. "Which, as designers, led us to wonder why we're limiting the functionality to that of a typical hand, when these devices could do almost literally anything -- and things way cooler than hands are capable of doing!"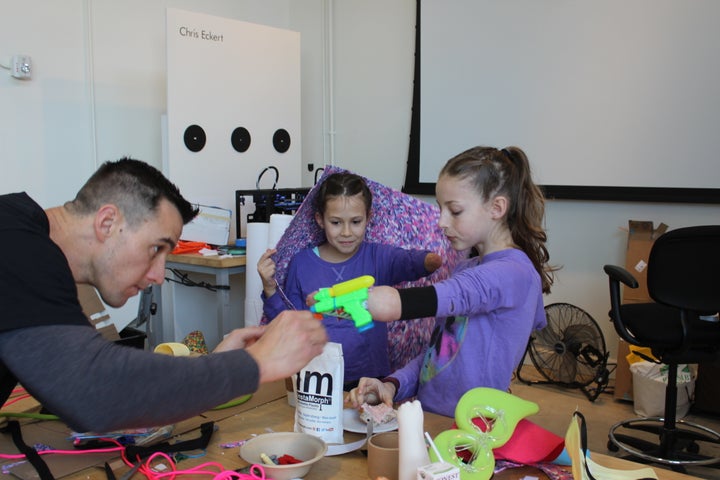 Inspired, KidMob set up its first Superhero Cyborg workshop at Brown University School of Engineering in July 2014, in which children came up with ideas like jet-boots that propel one into the air and can collect garbage and an underwater lasso.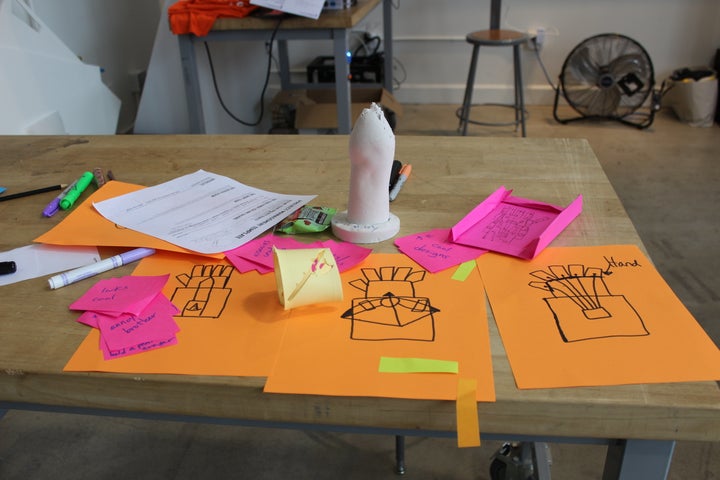 Though Ganim has witnessed tons of cool kiddies coming up with brilliant ideas and creative solutions, there was one moment during Superhero Cyborg 2.0 that made her particularly proud. It happened on the second-to-last day of the workshop and involved a 10-year-old named Riley Gonzalez, who made a hand with detachable bow and arrow. He was having a difficult time figuring out how to make a complicated component for his prototype, when the crew at KidMob handed him an already assembled hand he could build off of due to time constraints. Riley rejected the shortcut.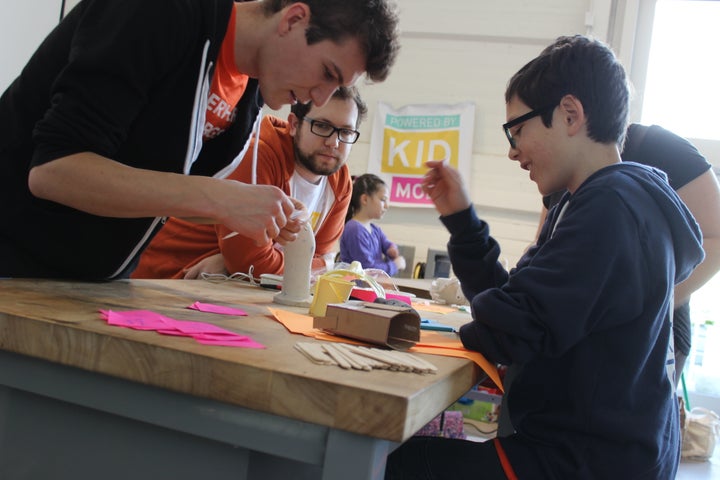 "He asked if it would be OK for him to continue using the pieces he was already working with to come up with a solution on his own,'" Ganim said. "Figuring things out was the reason why he came to the workshop. That was the fun part for him."
Calling all HuffPost superfans!
Sign up for membership to become a founding member and help shape HuffPost's next chapter