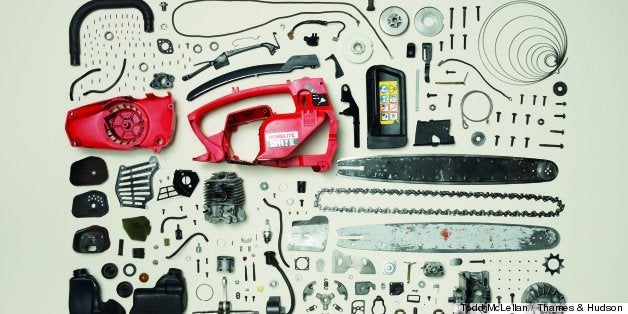 Remember being a little kid and taking toys apart to see what they were really made of?
Toronto-based artist and photographer Todd McLellan does. It became the inspiration for "Things Come Apart," a new book full of gorgeous and meticulously organized photographs of old school and modern tech broken down and laid bare.
McLellan's book features 50 objects -- ranging from the high-tech (a BlackBerry, a MacBook) to the low-tech (a wagon, a bicycle) -- broken apart into 21,959 individual components altogether, all of which are arranged into "gadget porn" compositions that provide context to what makes our tools tick.
Some of McLellan's photographs distinctly show the different parts of an item, from the smallest of nuts and bolts to a front casing, clearly separated on the floor. Other photos show the items seemingly in mid-air explosion, high-speed photography capturing every piece of a gadget in a hypnotic free fall.
"Things Come Apart" will be available for purchase from Thames & Hudson on May 31. Check out some photographs from the book in the slideshow below, along with a behind the scenes video: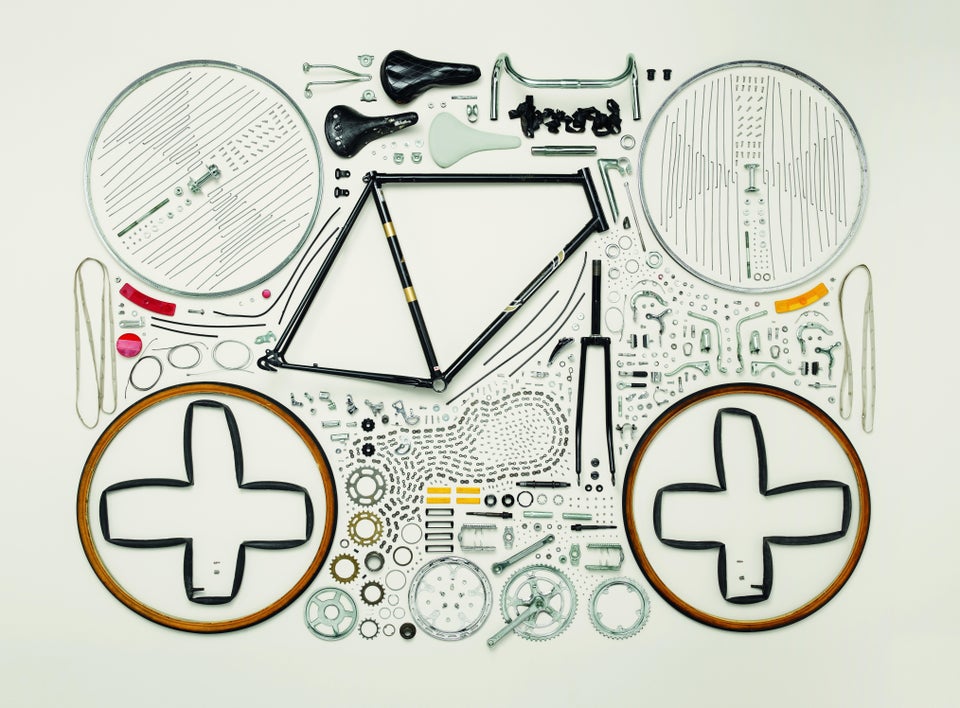 Beautiful Photos Of Disassembled Technology by Todd McLellan
Popular in the Community