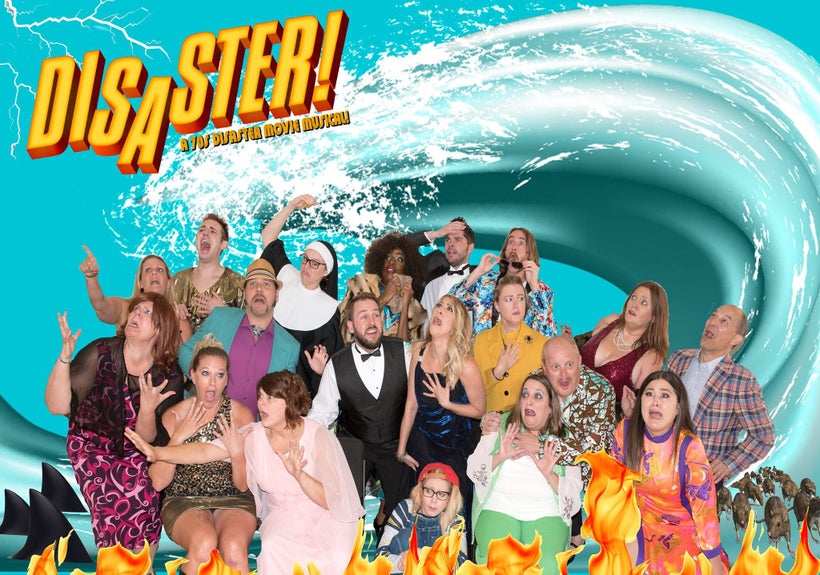 Creating a musical is hard work and high risk. Calling it DISASTER could be tempting fate in the age of social media nasty grams. (not to mention there are still critics who make sport of proving their skill at clever but negative writing.) Creators Seth Rudetsky and Jack Plotnick certainly know how to make sure the show is a fun and rollicking send up of the 1970s era disaster films, while keeping the audience guessing which 70's song they could work in next. Of course the 2016 Broadway production had a Broadway budget, and a seasoned cast of Broadway stars. The question is could a small non-profit company like Denver based Equinox Theatre Company take on the show without provoking the barbed use of the title "disaster"?
Last Saturday evening I joined a full house at the Bug Theatre (home to Equinox Theatre ) to see for myself. The creative team led by director Colin Roybal set the tone from the moment we entered the space by having clips from the various Disaster Films the show references playing on a huge screen in front of the set. When co-executive producer Deb Flomberg and the front of house team were able to get the packed house seated (with drinks in hand) the live band revved up and we were off.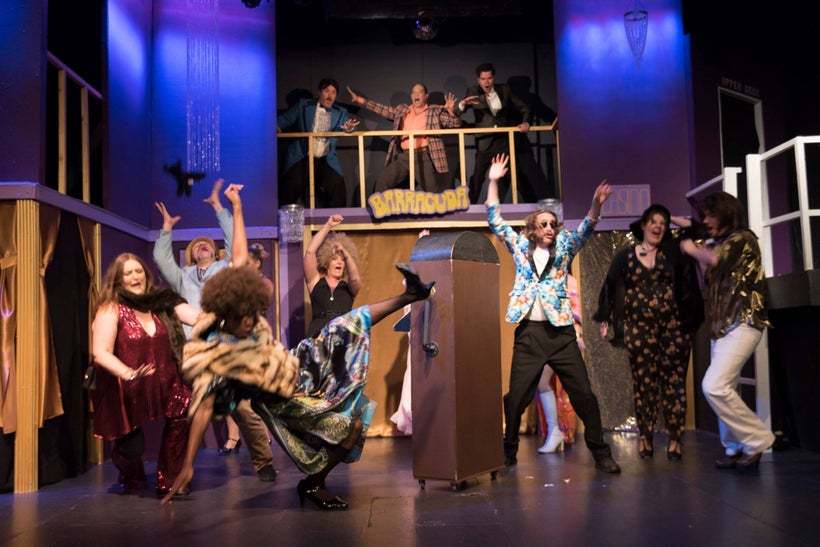 The spare but clever set and the campy colorful costumes signaled we were in for fun. This company gave us an evening that was part, SNL skit, the Carol Burnett Show, and a dash of Fire Island sass for good measure. It all added up to what I imagine a Seth Rudetsky fever dream of high belting, and sassafras might be. Speaking of high belters, the voices…the voices. Yes the cast is chewing up the delicious camp of it all, but they can SING. I already mentioned the live band, but gosh, how did they fit them into that space. The theater is converted from a 1912 nickelodeon movie house. It is host to a variety of performance groups, music and film festivals and the Equinox Theatre Company. How can they accomplish so much in such challenging circumstances? It's baffling.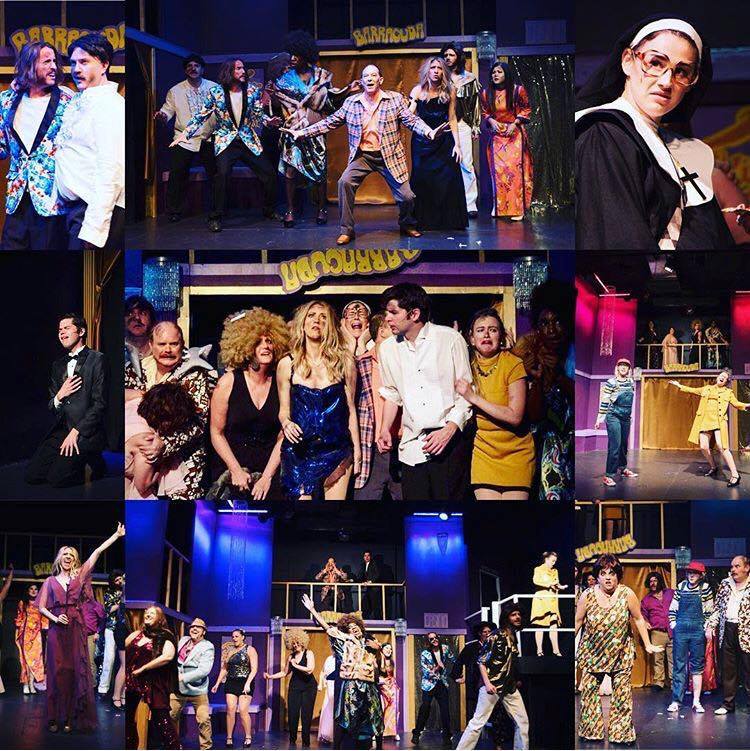 On the Equinox website they state "Their mission is to show the lesser known side of theatre, to support and nurture new talent, and to prove there is a different way to present theatre to everyone." This production lives up to that idea. DISASTER, is certainly not a disaster. It's great FUN. I couldn't stop laughing and talking about it all the way home. #Obsessed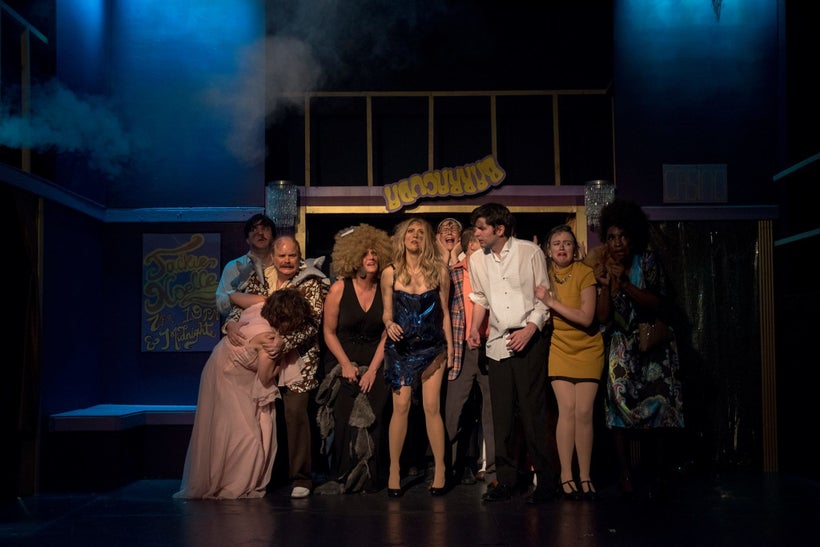 With only a few performances remaining and most selling out, you should visit their website to get your tickets right away. Missing this production would be the disaster.
By Seth Rudetsky and Jack Plotnick Concept created by Seth Rudetsky and Drew Geraci Additional Material by Drew Geraci Directed by Colin Roybal November 10 – December 2, 2017
Calling all HuffPost superfans!
Sign up for membership to become a founding member and help shape HuffPost's next chapter
This post was published on the now-closed HuffPost Contributor platform. Contributors control their own work and posted freely to our site. If you need to flag this entry as abusive,
send us an email
.