When Crystal Estrada returned to Victoria, Texas, after Hurricane Harvey, she found her home ripped apart with shreds of fiberglass insulation strewn among her family's belongings.
"There's no roof," she said. "There's no walls, there's no doors, there's nothing."
Estrada, 27, and her family evacuated the day before the storm arrived. Now they're living in a San Antonio motel, and the Federal Emergency Management Agency is paying for the room until Sept. 26. (State governments, though, can collaborate with FEMA and extend stays for up to six months.) Estrada said she has no idea what she and her family will do once that ends.
"After the 26th, we will be in the streets," she said.
One thing that has made the ordeal a little more bearable: extra food stamp benefits. To make up for all the food lost in powerless refrigerators and ruined kitchens, the Texas Department of Health and Human Services on Friday reissued the benefit allotment for the month of August to more than 700,000 people who had been receiving Supplemental Nutrition Assistance Program benefits in 58 Harvey-afflicted counties.
"We were really hungry, and when we got them food stamps, we were so happy," Estrada said.
The state also distributed September benefits on the first of the month, rather than following the usual practice of staggering delivery over several days. Estrada would normally have received her $194 benefit on Sept. 6.
The U.S. Department of Agriculture, which oversees food stamps, approved the replacement benefits and the early September distribution last week. The USDA also agreed to waive SNAP's prohibition on using benefits for prepared meals; the program typically restricts purchases to food products for home consumption. Estrada said she's been able to use her benefits for chicken tenders and fries at Walmart.
On Thursday, the USDA announced a plan to distribute boxes of food directly to people's houses. Sometime soon, a department spokesman said, Texas will probably also be able to distribute special disaster benefits, known as D-SNAP, that can be used by storm victims who didn't already qualify for food stamps because of poverty. (Such disaster benefits are typically rolled out later in a storm recovery since it's necessary for retail stores to be up and running for the benefits to be redeemed.)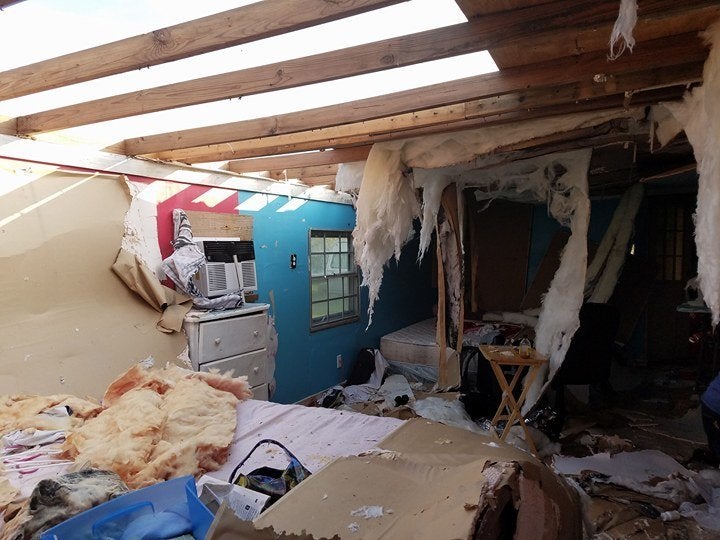 Extra food stamp benefits have long been an important part of the federal government's response to disasters, which partly reflects the program's built-in responsiveness to economic need. The USDA distributed $320 million worth of disaster and replacement food stamps last year, plus emergency food supplies. After Hurricanes Katrina and Rita in 2005, the department distributed more than $680 million worth of disaster SNAP assistance to nearly 1.5 million households. The money comes from the program's budget and doesn't need an additional appropriation from Congress.
The nutrition program isn't a first responder, said Ellen Vollinger of the Food Research & Action Center. "But within the world of government relief programs," she said, "SNAP is considered a pretty important near-term responder."
Other federal nutrition programs, including the National School Lunch Program and the Special Supplemental Nutrition Program For Women, Infants and Children, also typically relax rules for people affected by major disasters.
The city of Victoria is about an hour north from where Harvey made landfall. Estrada, along with her girlfriend, her girlfriend's two young children, and their dog, fled to San Antonio the day before the storm arrived. For a week they stayed in a shelter, sleeping in a room with hundreds of other people.
They got the motel room on Friday. Estrada said she is disabled and had to use all of her monthly Supplemental Security Income check to pay for necessities like gas, clothes and cleaning supplies. The SNAP benefits have been a huge help.
"We're spending our own money to where we don't have no more money and we're out of gas," she said.
People at the motel have been incredibly nice, she said, and someone even gave them free tickets to Six Flags, which was a thrill for her girlfriend's 9-year-old and 6-year-old. After they returned, the person who gave them the tickets asked the kids if they had fun and was surprised that they didn't seem more enthusiastic.
"The lady was like, 'What's wrong with them?' They're still dazed on it. I guess they don't get it. They want to go home," Estrada said. "They're missing a lot of school and we don't know what to do."
Before You Go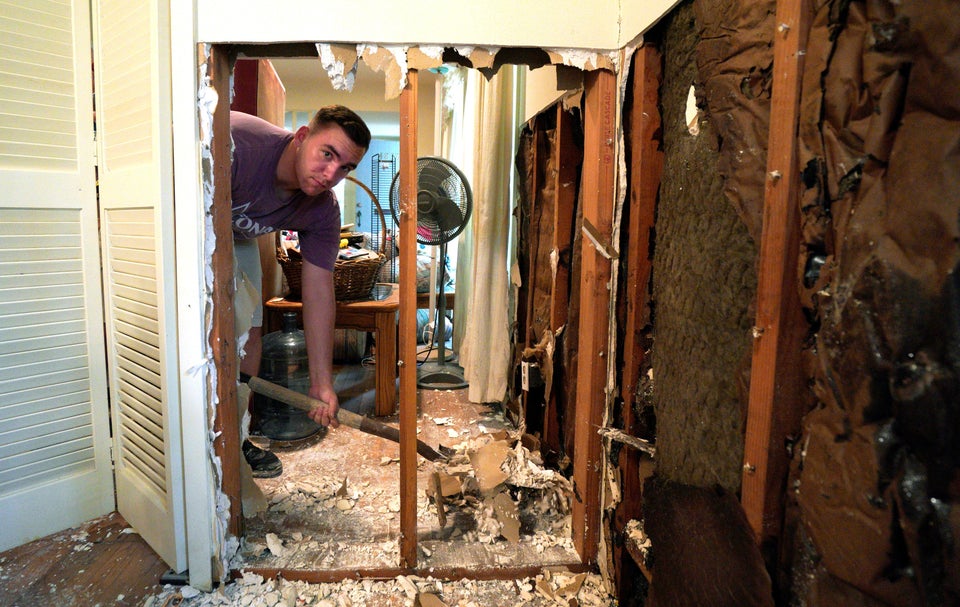 Post-Harvey Houston
Popular in the Community