Kids participate in disaster preparedness games.
In an emergency situation, having the right supplies and knowledge to survive can be critical, but gathering it all can be tedious and boring.
That's why Jenny Gottstein, game producer at The Go Game, is trying to take her ideas for real-life disaster preparedness games nationwide as she travels the country as part of the Millennial Trains Project.
Gottstein hopes to teach emergency preparedness to the public without being too overwhelming, "maximizing what games can do as far as increasing competitive spirit and making a fun, social environment," she told The Huffington Post.
She has already designed earthquake and wildfire preparedness games for California using knowledge from first responders and firefighters. And some of Gottstein's games have even used a zombie apocalypse theme, where zombie actors chase people around while they learn practical skills, such as how to find emergency radio stations and evacuation routes and how to bandage a wound.
"People constantly gripe that the public is really apathetic, but I don't believe that to be true," Gottstein said. "Disasters are like these boogeymen, it's so terrifying and large it's hard to wrap your brain around it."
And preparedness games can offer an accessible way for people to engage and prepare.
"Games can be used to help people deal with complex ideas in a more playful and open fashion," Eric Gordon, director of the Engagement Game Lab at Emerson College, told HuffPost. "The real power of games here is shifting the discourse from seriousness to play." Gordon adds that the games must also respect the seriousness of the topic.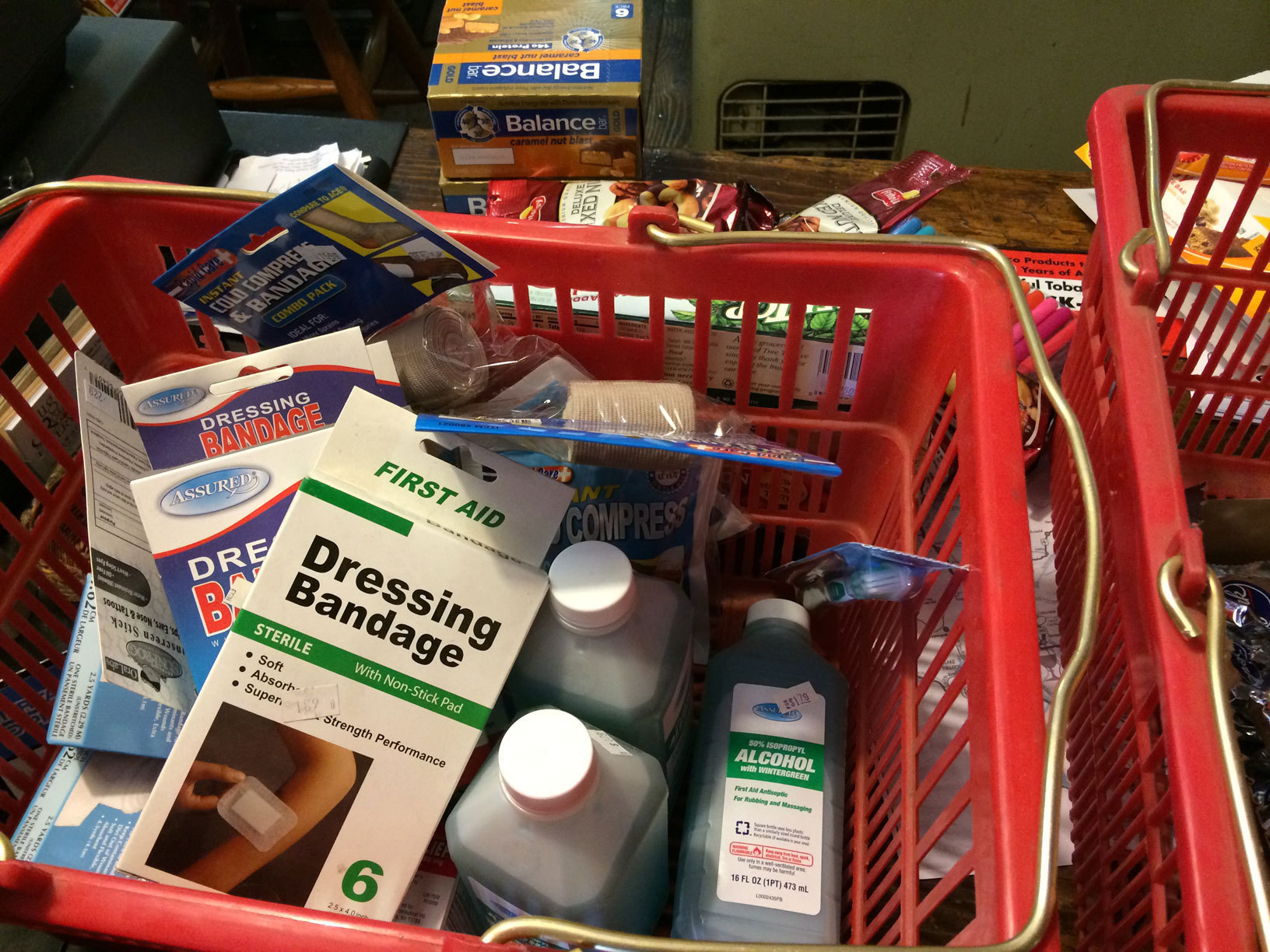 Participants learn what supplies they need to be prepared for a disaster. (The Go Game)
To expand the idea of the games beyond California's disasters, Gottstein is interviewing first responders and meeting with the Red Cross, local fire and police departments, and the Centers for Disease Control and Prevention as the train project stops in seven cities across the country. She's also talking to community members to find out what they know and what they want to learn about disaster preparedness.
Pablo Suarez, associate director for research and innovation at the Red Cross/Red Crescent Climate Centre, told HuffPost that games have great potential.
"In our experience in the humanitarian sector, nothing has been as good as games" to help people understand risks and want to learn more, he said.
Gottstein said the response to the games she has run in California has been overwhelming. People want to learn about emergencies and be a part of a community that is prepared.
And the games build a community feeling that can be useful, too. Gottstein told HuffPost that increasing interpersonal relationships can be "more helpful than if someone has a go bag," because, "they have allies when they're trying to navigate a disaster landscape."
"There's a lot of social-science research showing how much better people do in disasters, how much longer they live, when they have good social networks and connections," Nicole Lurie, President Barack Obama's assistant secretary for preparedness and response, told New York University's Eric Klinenberg in a 2013 New Yorker piece.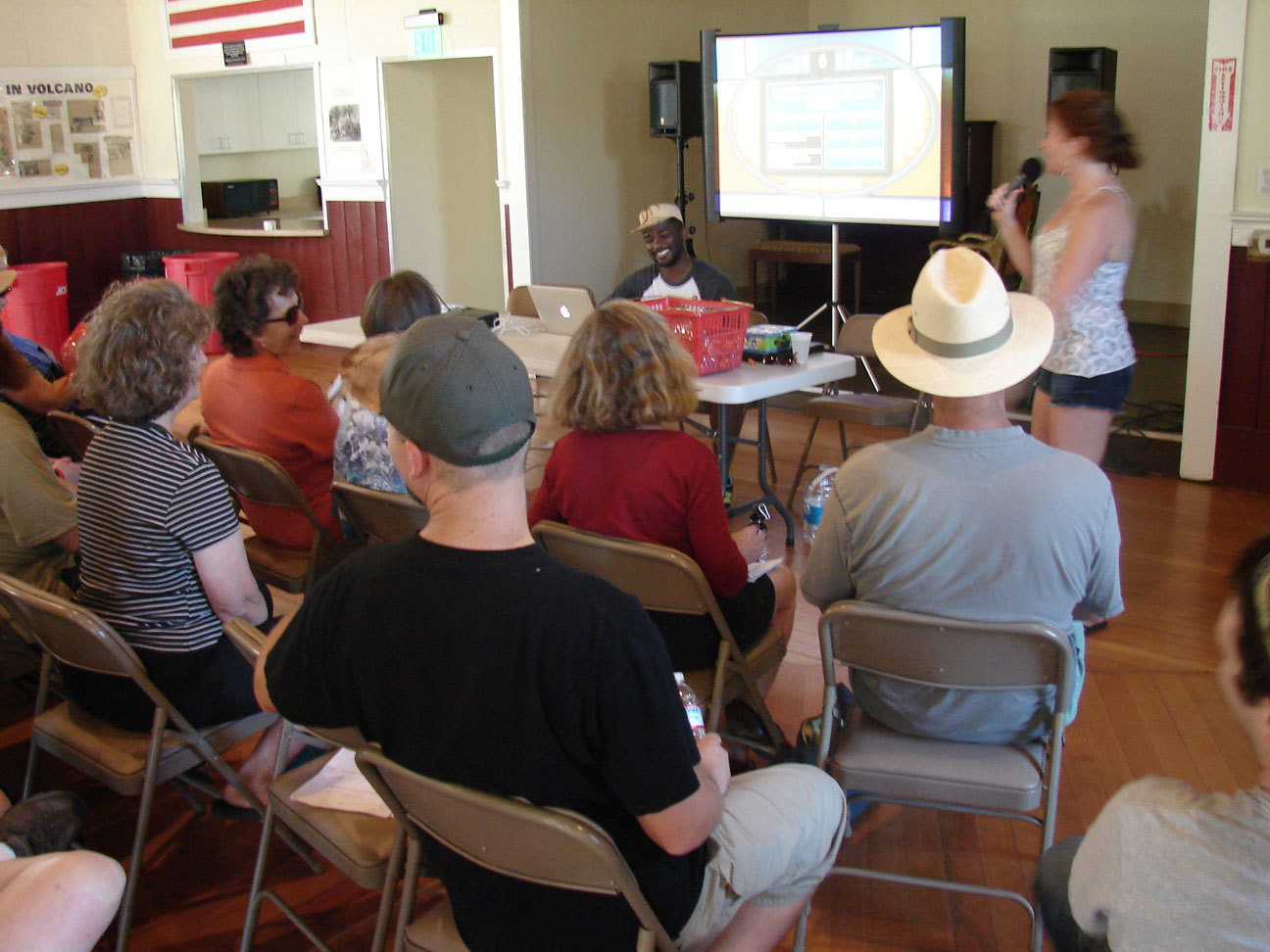 Community members learn how to be ready in an emergency by participating in disaster preparedness games. (The Go Game)
Other disaster preparation games are catching on. Portland's Disaster Preparedness Trials don't include zombies, but they do try to mimic the needs people face in the days following an earthquake. In a city known for its bike culture, Portland organizers designed the event to showcase how cargo bikes could help the city distribute supplies with limited infrastructure in the event of a disaster. Participants use their bikes to transport 100 pounds of supplies from the start to the finish, picking up their loads at different places along the route.
Federal agencies are also using online preparedness games. Ready.gov, a national public service advertising campaign for disaster readiness, uses online games to teach kids what to do in different emergency situations, and the Federal Emergency Management Agency and Department of Homeland Security also funded a game called Disaster Hero. And the CDC first used the idea of zombies as a disaster preparedness communication tool.
First responders, from police officers to firefighters and EMTs, routinely use hands-on training exercises to ensure they know how to respond to emergencies, sometimes with the help of actors and staged areas. When it comes to preparedness, "there's nothing like building muscle memory," Gottstein told HuffPost. By conducting disaster readiness games, she hopes to train the public to have a positive, well-informed reaction to an emergency.
"At the end of the day," Gottstein said, the games "are super informative and super fun ... I would love to see disaster preparedness games in every city."
Related
Before You Go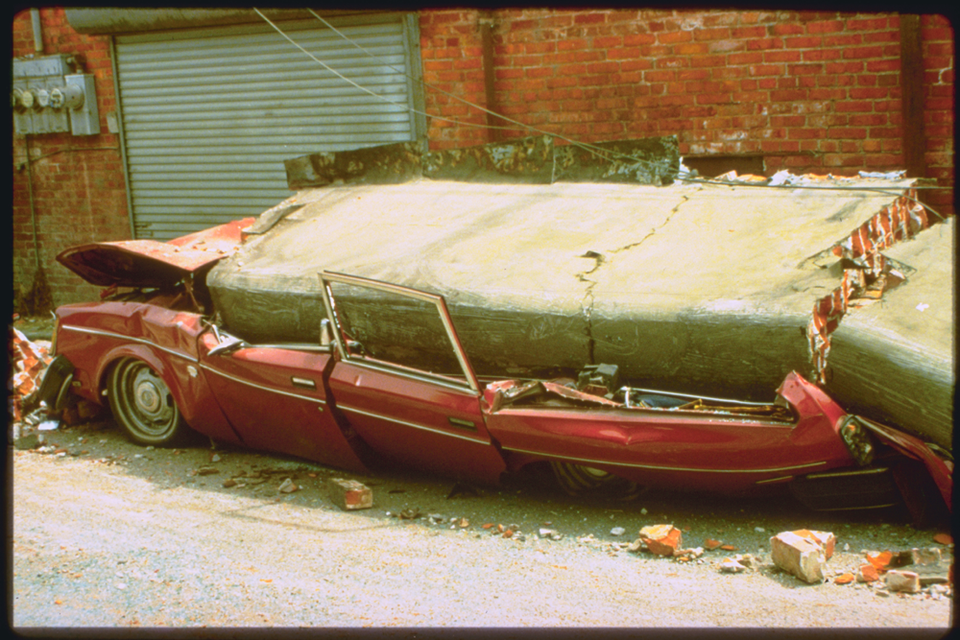 Biggest U.S. Earthquakes To Hit Lower 48 Since 1900
Popular in the Community