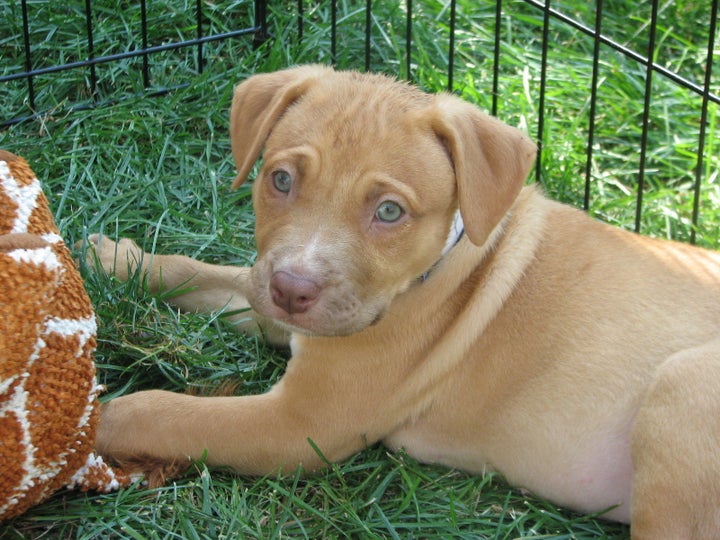 As the clock ticks on the last of our pool days and backyard barbecues this weekend, we'll prepare ourselves to say goodbye to another summer. But while Labor Day Weekend marks the unofficial end to summer, it also heralds in first days of hurricane season. As I write this, the first storm of the season, Isaac, is making landfall in the Gulf Coast. Since Katrina ravaged the area seven years ago, the threat of gathering clouds and Accu-Weather warnings this time of year calls to mind those tragic images of people and pets devastated by the storm.
The aftermath of Hurricane Katrina brought notice to the fact that many people will refuse rescue when their pets are denied the same help. Rather than leave a beloved family member behind in rising flood waters, people chose to stay put with their animals and hope for the best, too often with deadly results. Media attention to Katrina and other natural disasters reminds us that -- much like pet insurance -- while we hope never to have to use it, it is smart to have an "in case of emergency" plan in place. Here are my family-tested, Wellington-approved tips for protecting pets against the unexpected:
Sign up for a free emergency alert service that will send a message to your phone, e--mail or pager when there's a breaking situation in your area. Check to see if your smartphone is Wireless Emergency Alerts capable, and if not, consider upgrading to a model that is. Staying ahead of the information curve will help give you valuable time to react. As is the case with small children, getting out the door with pets can take extra time, too.
Put together an evacuation kit that includes your pet(s) vet records, medications and a first aid kit. Though there are mobile apps for storing your pet's medical history and vaccination certificates, it is good to keep a hard copy of the information on hand in case your phone is lost or loses power.
Get a portable crate or carrier in case of emergency evacuation; many disaster shelters will not accept pets if they do not have their own cage. Plus, the comfort of a familiar crate will help keep your pet calm, safe and secure in an emergency situation. If you have a dog who is too large for a portable crate, get him comfortable wearing a muzzle. If you're like me, you may not love the thought of muzzling your dog, but even the gentlest dog can bite when frightened or in a crowd of anxious people. Better to be safe than sorry.
Have a backup plan for your plan in the event that an emergency happens while you are away from your pets. Partner with a local friend or neighbor whom you trust to access your home and evacuate your animals safely. Work with your pets to ensure they are comfortable being handled by an unfamiliar person, and designate a default meet up location where you can recover them.
In my opinion, the single most important thing you can do for your pets to prepare for a disaster is to get them microchipped. Making sure your pet has a microchip can significantly increase the odds that you will be able to find him again if you are separated. If your pets are already microchipped, make sure the contact information registered to your pet is up to date.
We are all probably guilty of the, "it will never happen to me" mindset, but as we learned with Katrina, taking warnings and evacuation orders seriously is critical to keeping your family safe during uncertain times. And while the laws around emergency rescue have evolved to reflect pet owners' attitudes toward their pets as part of the family, local and state regulations still do not permit the Red Cross to allow pets in disaster shelters (with the exception of service animals). So as the sun sets on summer this weekend, take a little time to think about what you would do if faced with an evacuation order this hurricane season, and make some simple arrangements to accommodate the whole family. Your emergency plan -- like regular visits to the vet, using a pet rescue alert and having dog or cat insurance -- is one of the essential ingredients to keeping your pets happy, healthy and protected for life.
Related
Popular in the Community