It is a miracle that a car didn't hit Jake, a young Chihuahua-Papillion mix. You see, Jake was born blind. His chances of survival on the streets were slim to none, but thankfully he was picked up by Animal Control. Lucky for Jake, he was able to find his way out of the shelter and into a forever home.
Two years ago, Jake was found wandering the streets alone. Being blind, he was unable to navigate his way around. Every obstacle was a potential hazard, every moving object posed a threat. Fortunately, he was picked up by Animal Control. Jake was brought to the animal shelter where his owners were notified that he had been picked up. When his owners were asked to pay a nominal fee of 20 dollars to reclaim him, they declined. According to Tera of Doggie Protective Services, the owners claimed Jake wasn't "worth it." They believed 20 dollars was too much to save their blind dog, and left him.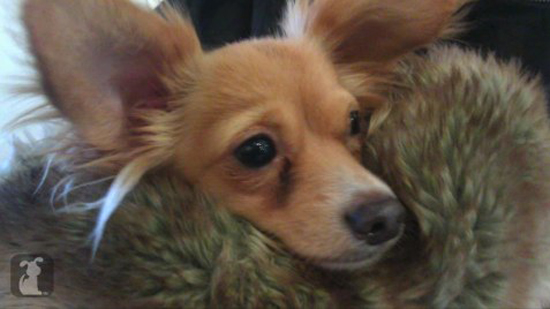 That's when Doggy Protective Services, a rescue organization based in California and Las Vegas, stepped in. Tera usually rescues animals with special needs like a broken paw, but she had never fostered a blind dog before. She took on the challenge, and soon realized there was something special about Jake -- he was an amazing dog.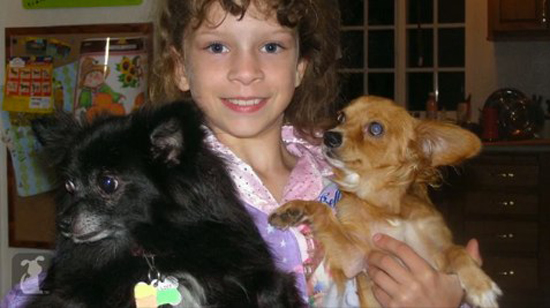 One day, Heidi was passing a Doggy Protective Services adoption event and spotted Jake. She spent hours with him and then left. She came back the following week and again spent time with him. For the next three weeks, Jake had a fan and regular visits from Heidi. After the third week, Heidi was confident that she could care for Jake and adopted him. She did not care that he was blind -- she loved him just the same.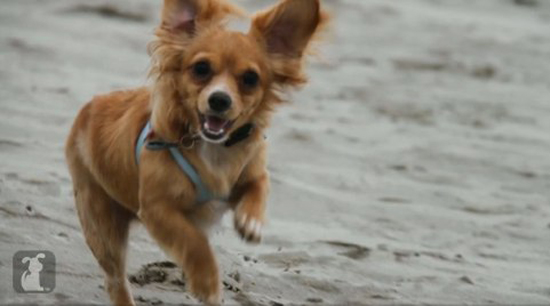 Jake is now in his forever home with Heidi and her other dogs. He runs on the beach and listens for his brothers. You wouldn't even know he was blind. To his previous owners, Jake might not have been worth 20 dollars, but to Heidi, he is worth so much more.
To learn more and to donate to Doggy Protective Services go to their website.
Do you have a Tail of Hope or Survival? We'd love to hear it! Visit us at thepetcollective.tv and tell us your story!
Connect with The Pet Collective:
The Pet Collective Cares YouTube Channel: /TPCCares
Popular in the Community