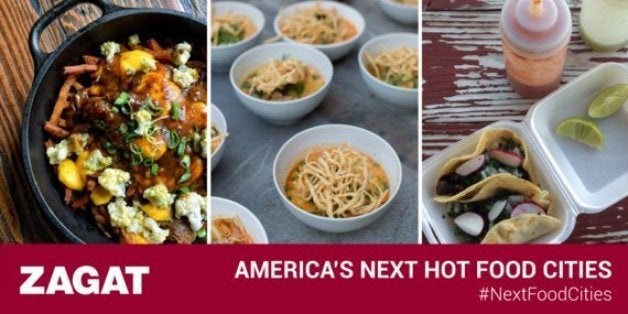 What are the 10 hottest, up-and-coming food cities in the country right now? Zagat polled chefs, avid diners and industry insiders across the country and the results are in.
Delicious as they are, there's more to this town than Tex-Mex puffy tacos. The Alamo City dining scene has long been passed over for hipper places like Austin and even tiny Marfa, but its growing restaurant culture is now getting its proper due and scores high marks for culinary leadership, thanks to acclaimed chefs like Michael Sohocki (Restaurant Gwendolyn), David Gilbert (Tuk Tuk Taproom) and Andrew Weissman (Osteria Il Sogno), as well as upstart events like the San Antonio Cocktail Conference.
9. Phoenix/Scottsdale, AZ
Today's Phoenix/Scottsdale's restaurant culture bears little resemblance to the one 10 years ago. Creative chefs are currently drawing inspiration from a rapidly diversifying local palette and ambitious growers are taking desert farming far beyond the citrus and cotton upon which the city was founded. Surprisingly, Phoenix boasts as many Vera Pizza Napoletana-certified pizzerias as NYC (really), in part thanks to pie-slingers like Chris Bianco, who opened Pizzeria Bianco in 1987 and quickly raised the bar.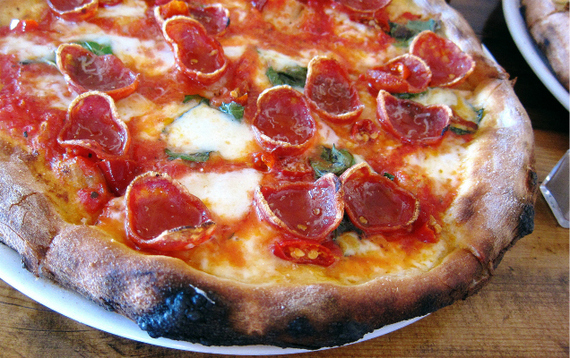 A close community of chefs, purveyors, bakers, butchers, restaurateurs and others have steadily evolved the dining culture in Durham in recent years. The increasingly revitalized old tobacco town offers more than the whole-hog barbecue it's famous for, with a cache of restaurants that is evolving the present culinary scene while preserving the past. Downtown Durham has seen a rush of new businesses opening up in recent years. At the Five Points Intersection, look for spots like Mateo, Pizzeria Toro> and more.
This midsize city is a melting pot of the South and the Midwest, with a healthy splash of people who used to live in Brooklyn before they decided to relocate somewhere more affordable. That blend translates into a culinary scene that is constantly evolving and surprisingly diverse for a city more commonly associated with a colonel's fried chicken than with artisanal bread.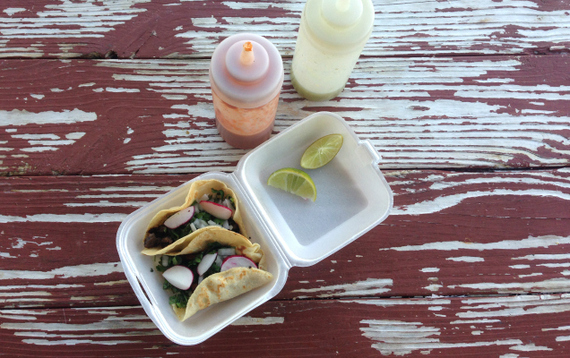 With the Americana Music Festival, the CMA Music Festival and more than 120 music venues that draw fans year-round, Music City lives up to its nickname more than ever. But in recent years the locus of its greatest creative growth has arguably been its dining scene. Leading the charge is James Beard award winner Sean Brock, who rose to national prominence for his work at McCrady's and his first restaurant, Husk, both in Charleston, South Carolina. The Nashville outpost occupies a part of town now known as SoBro, or South of Broadway, which is growing with steady stream of new residents, businesses, visitors -- and lots of good food.
5. Minneapolis/St. Paul, MN
Dining in the Twin Cities is all about a come-as-you-are experience with a focus on food. The hottest chefs here aren't limiting themselves to any particular cuisine, and they're as fluent in Asian herbs and spices (familiar thanks to three generations of Vietnamese and Hmong immigrants) as they are in Eastern European earthiness and Scandinavian simplicity.