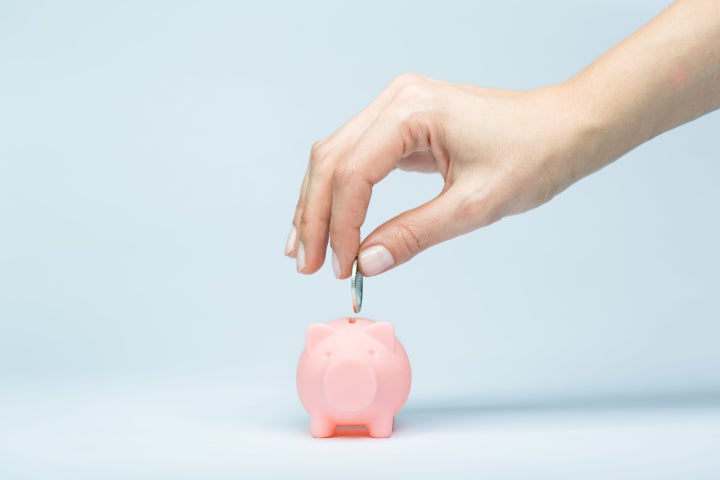 Dan Matysik, Vice President at Discover Financial Services and a leader in the direct banking industry for more than 20 years, shares his thoughts on how more Americans are managing debt. 
I'm starting to see more indicators that Americans are making responsible choices around debt and doing more to save money.
A recent study by Bankrate.com found that 31% have six months' worth of savings, the highest level in 7 years. It's a sign that consumers are managing debt better and sticking to a budget.
We work with customers every day who seek to save money by consolidating higher interest rate payments into one monthly payment with a personal loan.
When it comes to saving on debt payments, consider that if someone is paying $348 a month on a $16,000 debt with 20.99% interest rate, they would spend $16,727 on interest payments before paying off the debt. If they were to get a personal loan with the same monthly payment of $348 at a 10.99% interest rate for a 5-year term, they would save $11,863 and pay off their debt faster1.
So it's not surprising to me that the use of personal loans – while maybe not familiar to some – has grown in recent years. Nearly 16 million Americans have a personal loan, according to the latest data from TransUnion. Five years ago, less than 10 million Americans used the product.
A personal loan is unsecured, meaning you don't have to put up collateral such as your house or car to acquire the funds, and if approved, you can usually receive the money in a matter of days. These have proven to be attractive features to consumers as they balance financial obligations, savings or surprise expenses – which we've likely all faced at one time or another.
When Savings Aren't Enough
While it's certainly encouraging to see people saving more money, still roughly two-thirds of Americans do not have a six-month savings cushion, based on the Bankrate study.  
Things come up and the costs can be more than your readily available savings.
A personal loan is a solution many have turned to – whether they've already built up some high-interest debt or they need access to funds quickly.
Discover customers most often use personal loans for debt consolidation. Other uses include covering adoption fees, pet emergencies, auto repairs, paying back taxes, buying energy-efficient appliances, vacations and weddings.
The Financially Healthy Borrower
There may be a perception out there that someone taking out a personal loan is "down on their luck" or mismanages their money.
However, the majority of these borrowers rate themselves as having good or excellent financial health, according to our most recent survey data.
Being financially healthy can mean different things to different people, such as having a relatively good salary or an above average credit score, and yet they still want to improve their financial futures.
For some, the decision to take out a loan is fairly cut and dry – they're planning to take debt they already have with a higher interest rate and consolidate it into a loan with a lower interest rate. This may allow them to lower their monthly payments or lower the total amount of interest paid during the life of a loan.
Others have goals that are more personal. In either case, quick access to capital with predictable terms of repayment can be a great benefit.
Making Sure the Loan Is Right for You  
Like any financial product, fees or maintenance charges can eat into the total amount of money available to you.
When considering a personal loan, consumers should be sure to check for additional fees outside of the interest payments. Some lenders charge an initial fee to take out the loan or a penalty for paying back the loan earlier than expected.
Borrowers should also know that a personal loan is not at all like a payday loan, which comes with very high interest rates for small amounts ($100 to $1,000).
Loan calculators are a good place to start to get an estimate on how much a personal loan might cost over time. Obviously, you don't want to take on more debt than you can reasonably expect to pay back.
But taking out a loan and saving money don't have to be mutually exclusive. A personal loan can be a practical choice for consolidating debt or managing major expenses.
Savings is an estimate for illustration purposes only and assumes you make only your personal loan monthly payment on time each month. Your actual savings may vary depending on the APR and term of your loan and the actual terms of your credit card account or installment loan. All examples are based on a $16,000 balance. To calculate estimated savings from consolidating debt with a Discover personal loan, visit: https://www.discover.com/personal-loans/rates-calculators/debt-consolidation.html
Discover Personal Loans can help you understand and manage your debt better to achieve a brighter financial future. Learn more at Discover.com/personal-loans. 
REAL LIFE. REAL NEWS. REAL VOICES.
Help us tell more of the stories that matter from voices that too often remain unheard.