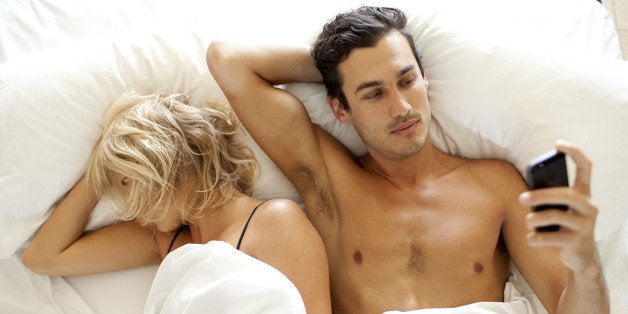 What would I do if my spouse cheated on me? The nagging question that many married people ask themselves at some point has suddenly become the question on almost every married person's mind after it was revealed last week that personal data from over 35 million users of AshleyMadison.com, the dating site for people interested in having affairs, had fallen into the hands of cyber criminals. The hackers say they plan to publish the breached information unless the cheating site is taken down. While some information has apparently been contained, an untold number of names, addresses, preferences, not to mention credit card information, remain at large.
Let's say, hypothetically, that you discover your spouse is one of the AshleyMadison users affected by the data breech. Is the potential for uncovering infidelity a recipe for divorce? Maybe, depending on the circumstances, but not necessarily. As I've seen countless times in my 18 years of experience serving as a divorce attorney, some couples may get all the way to the point of filing divorce papers after cheating is revealed, and still manage to survive infidelity with their marriage intact.
If you are wondering whether it's time to see a divorce attorney or a good marriage counselor, here are three basic options I've generally seen couples embrace when faced with a spouse's infidelity. Determining which one is right for you will depend on your own personal situation.
Divorce: When one spouse files for divorce after the other spouse's infidelity, they might envision having their moment in court as they interrogate the "other person" on the witness stand. In reality? Most states offer "no fault" grounds for divorce, which streamlines the divorce process because it eliminates the need to provide evidence supporting the reason for the divorce. In a no fault divorce, the spouse's adultery might not be much of a factor in the couple's final settlement. Some wronged spouses may head into divorce thinking the process itself will "punish" their spouse. However, divorce rules are generally intended to provide a fair and equitable settlement to both parties.
Saving the Marriage: When both spouses have a desire to save their marriage, seeing a marriage counselor is almost always a must. With the help of a qualified therapist, the two of you can work through the deep well of emotions brought on by the cheating, ranging from anger, jealousy, and sadness to embarrassment, shame and deep hurt. Whenever I have clients who decide during the divorce process to attempt marital reconciliation, the ones who are willing to be honest, and willing to do the work required to get to a better place tend to have the most success. However, one key point to keep in mind: if you had the affair, you need to take "ownership" of it. No one made you cheat. From what I've heard from clients who have successfully reconciled, accepting responsibility is a critical first step towards rebuilding the relationship.
Legal Reconciliation: Couples trying to save their marriage after cheating may also want to explore the legal option of having a reconciliation agreement put in place. A reconciliation agreement is a specific type of post-nuptial agreement that spells out how assets and debts would be divided in the event of a divorce. By entering into a reconciliation agreement, the spouse considering divorce can agree to remain married and dismiss any pending divorce case in exchange for a promise addressing the property distribution in the event of a divorce, so long as it is not completely inequitable. In this way, a reconciliation agreement can provide incentive and add gravitas to the decision to try and save the marriage.
If you caught your spouse cheating, would you give them a second chance? Or would you want legal safeguards in place to help you feel more secure moving forwards?