For photographer and mom of two Rachael Weaver, it's the everyday moments of parenthood that are the most beautiful.
That's the idea behind her latest project -- a series of photos of moms titled "Discovering Motherhood." Weaver was inspired to create this series while photographing families. "I loved watching the mamas with their kids," she told The Huffington Post. "In my own experience as a mother, I felt pressure to do things a certain way, but realized after watching other mamas that everyone does parenting in their own beautiful way."
Observing mothers in action, Weaver became intrigued by the idea of "redefining motherhood" on moms' own terms and capturing a community of mothers who showed support for each other, instead of constantly making comparisons. She started offering sessions in which moms would show what motherhood looks like in their own personal experiences.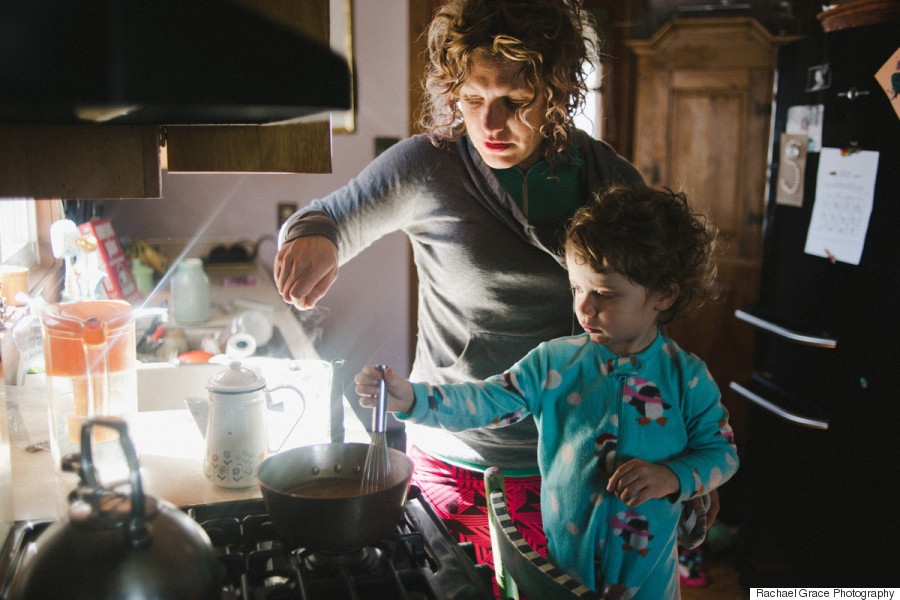 The photographer was touched by her clients' willingness to be open and share their "mundane motherhood moments," she said. "They're moments that seem insignificant now, but truly form the base foundation for the parent-child relationship. They're the moments you'll miss when they are grown," she added.
Weaver believes these mundane moments unite moms, as they all experience the same sort of "joy and frustration" with parenting. "The threads that bind us are all the same," she said. "We all have the same emotions, we just have different challenges. It's my hope that the photos show we all mother from the heart."
Her biggest takeaway from the experience of photographing mothers is that you cannot judge someone else's parenting and parenthood should be a supportive community. "You never know the reasoning or the emotions that went into [another parent's] decision," she explained. "And everyone handles challenges differently. That's what makes us human."
"Motherhood is a journey that none of us have all the answers too, we're just making it up as we go."