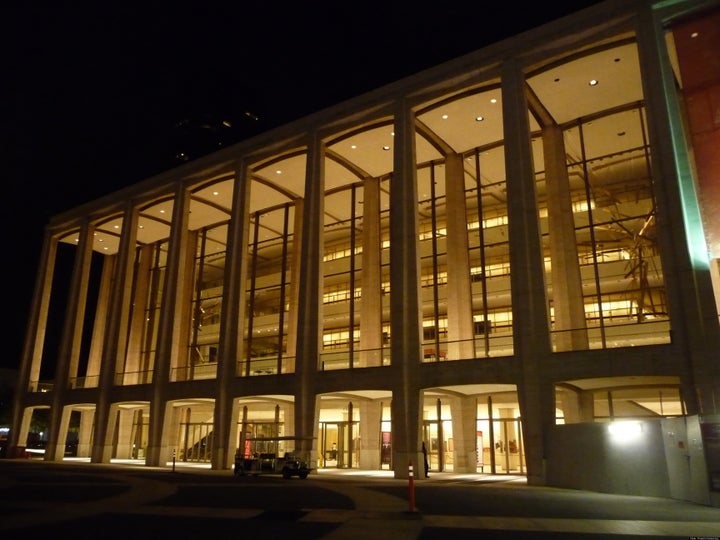 This was initially going to be a performance posting about the Korean-Australian ensemble, Daorum, which is a fascinating project involving Korean Pansori traditions and modern jazz improvisation. I knew they were coming to town and performing for Target Free Thursdays, a series of free performances at the David Rubenstein Atrium, so I reached out to Marian Skokan, the publicist and she made it possible for me to arrange a shoot.
Here comes the confessional part: I had never been to the Atrium... I'm such a baaad New Yorker! Well, I got my footage, and in the process something else happened. I found the "Atrium Experience" to be so special that I felt I had to follow the story further.
I caught several more shows, and interviewed the three people who were most involved with presentations at the space. I hope I've captured some of their enthusiasm and drive, and the kind of positive energy that pervades events at the Atrium. Take for example, Hillary's "Meet the Artist Saturdays" series: in my video you see a finished project, of David Eggar and Deoro collaborating with Hammerstep -- but that program was worked up collaboratively with an audience of parents and their children a week before showtime. They all participated in the way the show would come together, and then had the pleasure of seeing their decisions made into an exhilarating performance. Again, what makes this so special is that it is all free to the public, showing the side of Lincoln Center that reaches out beyond its concert halls to engage and delight both residents and visitors to the city.
New York City is a place that attracts artists of every discipline from all over the world, and as such has become known as a cultural locus. But for many artists, the city becomes a jungle to be struggled through, so when a venerated organization like Lincoln Center reaches out and offers support and a venue, it is incredibly affirmative. This is due for the most part, to the programmers, who take advantage of the fact that they can take some chances with lesser known performers for this public space. They've also been keeping their ears to the ground to find out just what is out there that deserves recognition, and looking for ways to incorporate their finds into exciting presentations.
I packed as much as I could into this video, but of course, there is more to the story. Ongoing programs are constantly evolving at Lincoln Center. But we tend to hear more about the big productions; the operas the ballets, and the orchestral concerts. And of course, Lincoln Center does offer free out of door concerts, when the weather gets warmer. But the shows at the Atrium represent something else: it is a place in the heart of Manhattan where rain or shine, you can always see quality artists who have been selected thoughtfully, in a welcoming, elegant space, while still sensing the grand metropolis humming all around you. At one concert I was struck with how beautifully idealistic the whole concept of the Atrium is, as a meeting place and community center for performance, open to all. I sent up a silent "thank you" to whoever had the idea in the first place.
For more information about Daorum visit: kimnara.com.au/daorum.html
For more information about the Atrium, visit: new.lincolncenter.org/live/index.php/atrium
Thinking of having a bite at the Atrium? see wichcraftnyc.com/food/
For the entire unedited performance of Daorum, visit http://inter-muse.com and search: Doarum
Related
Popular in the Community