Looking back twenty years ago, Shanghai, China was a near art desert.
Today, a sudden eruption in the art market has led Shanghai to become a multi-faceted hub in the global market. It all started in 2000 on Moganshan Road in an area known as M50, when a local artist Xue Song set up shop in the low rent industrial neighborhood. Song's small studio quickly turned into what some call the SoHo of Shanghai. Within the five years, the art market has grown rapidly due to the influx of federally funded museums, private museums & collections, freeports, and art fairs. The local Shanghai government sparked this growth by focusing on a massive museum building spree in the south bund district of Shanghai. Established in 2012, The Power Station of Art Museum was the effort's first state-owned contemporary art museum converted from a power station and hosts traveling exhibitions from around the world. Power Station of Art focuses on emerging Chinese artists and curators and is most notably recognized for hosting the Shanghai Biennale, which will be held for the 12th year this fall.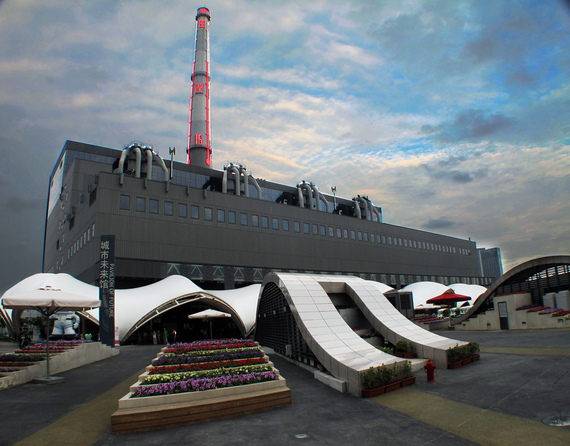 Following the development of the south bund art museums, a wave of private museums opened in an emerging area known as West Bund. A Chinese-Indonesian tycoon, Budi Tek, was one of the first to make a move, opening the Yuz Museum in 2014. The Yuz has recently been celebrated for hosting Random International's "Rain Room" as the exhibition was on its way to the Broad in Los Angeles. Following suit, a distinguished art-collecting couple Mr. and Mrs. Long of Shanghai built a museum to exhibit their personal collection of Asian antiquities in the West Bund area called the Long Museum. A riverfront wharf was converted for the Long Museum with assistance from the local XuHui district government.

Another boost to the west bund development was the opening of a tax-free art warehouse, Le Freeport West Bund, in 2014 where collectors could defer the 17% VAT and 6% customs duty on art works that enter China. Le Freeport came at a critical time in Shanghai as the West Bund Art and Design Fair, the successor to the SH Contemporary art fair, began to attract top international galleries to show at the fair and top collectors to attend the fair. Additional growth in the secondary market has occurred within the auction houses. Christie's Auction house, first opening in Shanghai in 1994, held its first auction in 2013, achieving USD $25 million in sales for Chinese contemporary artist. The auction house business has continued to grow since that first and very impressive sale.
The attention that follows these fairs and sales to Shanghai has stimulated the local galleries as well. Within the former French Concession, Leo Xu Projects, a gallery at the top of its game as a representative for many emerging contemporary Chinese artists. In a recent interview with the gallery owner, Leo Xu, who also serves as a pillar of the Shanghai art community, explains that the biggest improvement in the Shanghai art market in recent years has been "the rise of Shanghai-based Chinese private collectors--be them mega collectors or young buyers---who have possibly collected from auctions for years but now start to support the primary market from local mid-career and young artists of much experimental approach or new and various media to international artists." Leo Xu has seen these movers and shakers appear in Shanghai since the establishment of his gallery, which represents many important contemporary artists, including Chen Wei, Michael Lin and Cui Jie to name a few.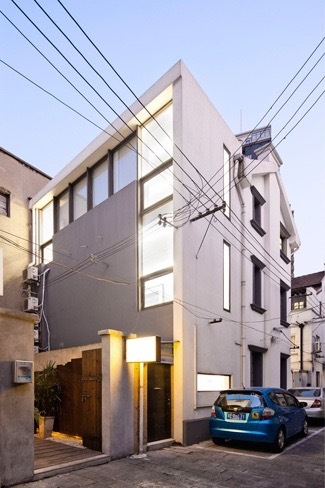 Leo Xu predicts, "Shanghai will develop a much more steady and open market for arts from various regions, cultures and generations. It goes with diversity. More museums. A place for fairs and trade. Galleries will boom. But artists will find a way to establish their studio and practice against the city's lifestyle and cost. In near future, Shanghai art communities will need to learn from Hong Kong to form a sense of philanthropy that in the long run will benefit everyone in the game." Adopting the art culture from Hong Kong has already started to take place in Shanghai, seen in the K11 art foundation, located in the heart of Shanghai's Hong Kong Square. Originating in Hong Kong as a forum for the intersection of fashion and art, K11 has already shown a number of young contemporary Chinese artists in their gallery within their 61-floor skyscraper and shopping mall.
As the city of 30 million people continues to grow, art is becoming a fundamental part of the Shanghai culture. One that will only continue to balloon as the government and private collectors alike invest more in young Shanghai artists.
REAL LIFE. REAL NEWS. REAL VOICES.
Help us tell more of the stories that matter from voices that too often remain unheard.