LYNCHBURG, Va. ― Sunnie Kahle used to think that if she promised to be good, she could go back to her old school.
She'd plead with her great-grandmother to let her enroll again at Timberlake Christian Schools, where she had gone since she was 3 years old. Even if teachers were mean to her, even if other kids said bad things about her, she wouldn't be mad. She just wanted her old life back.
Her great-grandmother and guardian, Doris Thompson, 74, didn't know how to tell Sunnie she wasn't allowed back at the school. Administrators didn't want her there. In a 2014 letter to Thompson that essentially expelled Sunnie, the school referenced several passages from the Bible as to why they wouldn't take her back. They suggested Sunnie wasn't acting "Christlike" by wearing her hair short and preferring pants to skirts.
Sunnie was 8 years old. She wasn't traditionally feminine enough for them.
Timberlake Christian Schools in Virginia is one of over at least 700 religious schools in America currently receiving public money while openly advertising and practicing anti-LGBTQ policies, HuffPost has found in a new investigation.
HuffPost has been examining private schools that receive taxpayer dollars through voucher or tax credit programs. We created a database of more than 7,000 schools in 25 states and the District of Columbia with private school choice programs that give public money to private religious schools.
In the first story of this investigation, which we published earlier in December, we looked at what was being taught. We discovered thousands of schools that used evangelical Christian curricula, largely considered inaccurate and unscientific. In our second article, we singled out a handful of schools that purported to be secular but maintained strong ties to the Church of Scientology. For this story, we researched the number of schools in our database that practice discrimination toward LGBTQ students and staff members.
We visited every website of each school in search of evidence of their attitudes and policies on gender-nonconforming and LGBTQ students. If a school did not advertise a specific policy, we followed up via email or a call. For Catholic schools, we looked for diocese-wide policies on these issues. Often, these schools had policies against heterosexual sex before marriage, as well.
We found at least 14 percent of religious schools take an active stance against LGBTQ staff and students. Some of these schools have policies on their websites generally broadcasting their opposition to same-sex marriage or even stating their belief that homosexuality is a sin on par with bestiality. Others have harsher policies ― specifically stating that students can face punishments, like expulsion, for displaying signs of a "homosexual lifestyle" or "alternate gender identity." At least 5 percent of these schools also have explicit policies against hiring or retaining LGBTQ staff.
On the other hand, we also found many schools that have policies specifically protecting students from discrimination based on sexual orientation.
Many more of these schools belong to larger churches that preach anti-LGBTQ sentiment. The Seventh-day Adventist Church is "opposed to homosexual practices and relationships," per the denomination's website. The Roman Catholic Church says marriage can occur only between a man and woman. We did not assume that schools identifying with these groups were hostile places for LGBTQ students. In our count, we included only schools (or dioceses) that had a specific anti-LGBTQ policy. In that way, our numbers represent a bare minimum of schools where LGBTQ students may encounter hostility.
Religious schools are generally exempt from the types of regulations that would protect students and teachers from discrimination based on sexual orientation. It's only in recent years, though, that these schools have received an injection of taxpayer funds with the rise and expansion of state-level private school choice programs.
Since President Donald Trump and his secretary of education, Betsy DeVos, have expressed the desire to use federal dollars to increase private school choice, it's worth closely examining which students are served and which are not.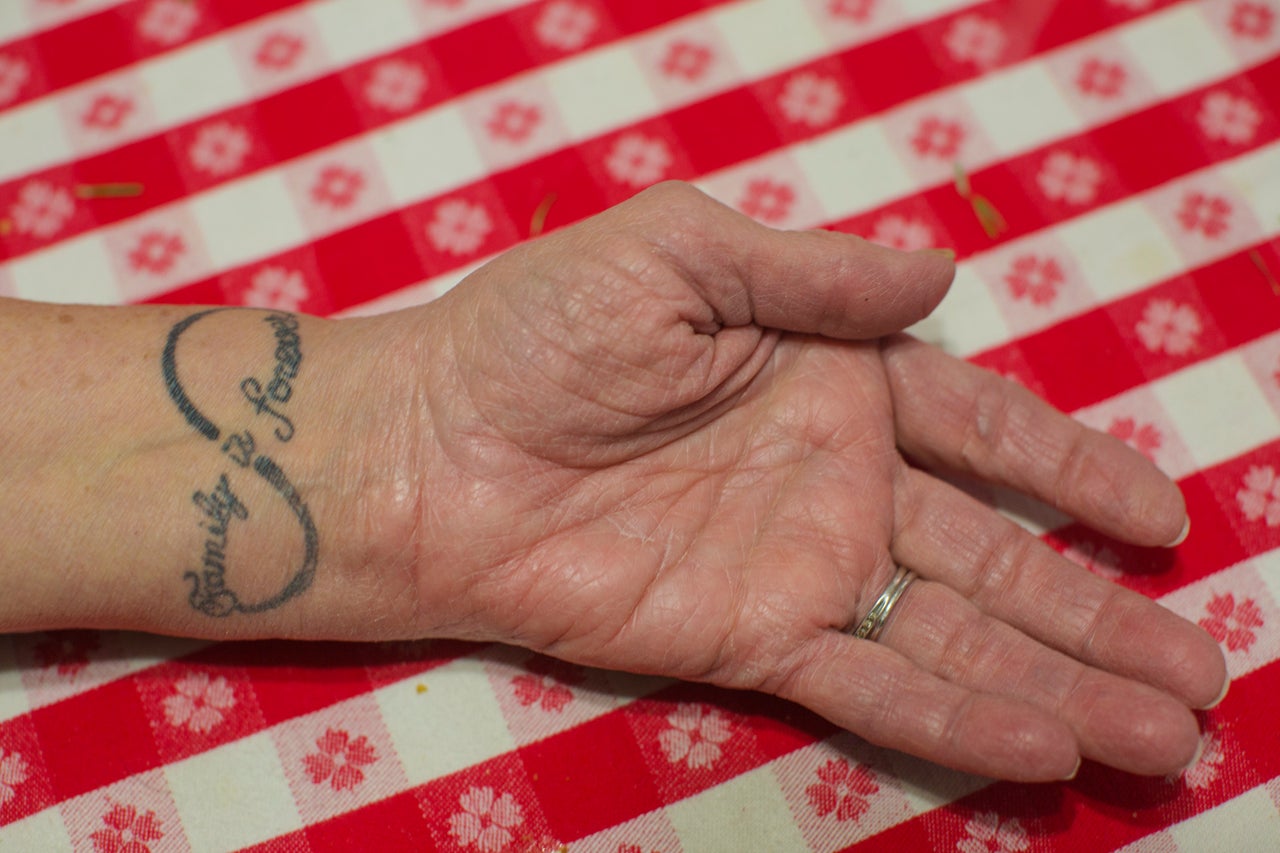 After Sunnie was kicked out of Timberlake, her great-grandma transferred her to public school. Thompson, who is emphatic when she talks about Sunnie, in the way only proud grandmas do, has a tattoo on her wrist that says, "Family is forever."
Sitting in her living room, the walls lined with photos of Sunnie, here in this city just a couple of hours from Richmond, the Virginia capital, Thompson explained how she came to be Sunnie's guardian. It's a complicated tale of mental illness and addiction, but since Sunnie was 2 months old, Thompson has been her protector.
In February of 2014, when Sunnie was in the second grade, the school principal sent a letter home to Thompson saying that, although Sunnie was a "very bright girl," she recommended that Sunnie not re-enroll the next year if she wasn't able to "dress" and behave accordingly with her "God-ordained identity" as a female.
Thompson pulled her out of the school immediately.
"They pretty much ruined a little girl's life," said Thompson, who helps with her husband Carroll's truck repair business.
Sunnie didn't attend Timberlake using a publicly funded scholarship through Virginia's tax credit program for low-income students. But the year she was kicked out, other students did. During the fiscal year of 2014, Timberlake received $104,121.57 in scholarships. That number has increased. For the fiscal year of 2017, the school received $237,500, per the Virginia Department of Education.
In Virginia, tax credits are given to individuals and corporations that donate to scholarship programs. These scholarship groups then help low-income students attend private schools. Voucher programs are more direct: Taxpayer funds help provide voucher scholarships for students who meet certain requirements to attend private schools.
A 2016 analysis of voucher program rules conducted by Indiana University professor Suzanne Eckes found that not a single one had protections preventing discrimination for LGBTQ students. Eckes did not include tax credit programs in her research.
So HuffPost conducted a similar analysis including programs that were left out by Eckes. We found the same trend. Only one state's program, Maryland's, protected students from discrimination based on sexual orientation. While in our research we found a handful of Maryland schools that expressed opposition to same-sex marriage and homosexuality, each stopped short of saying they would deny these students admission.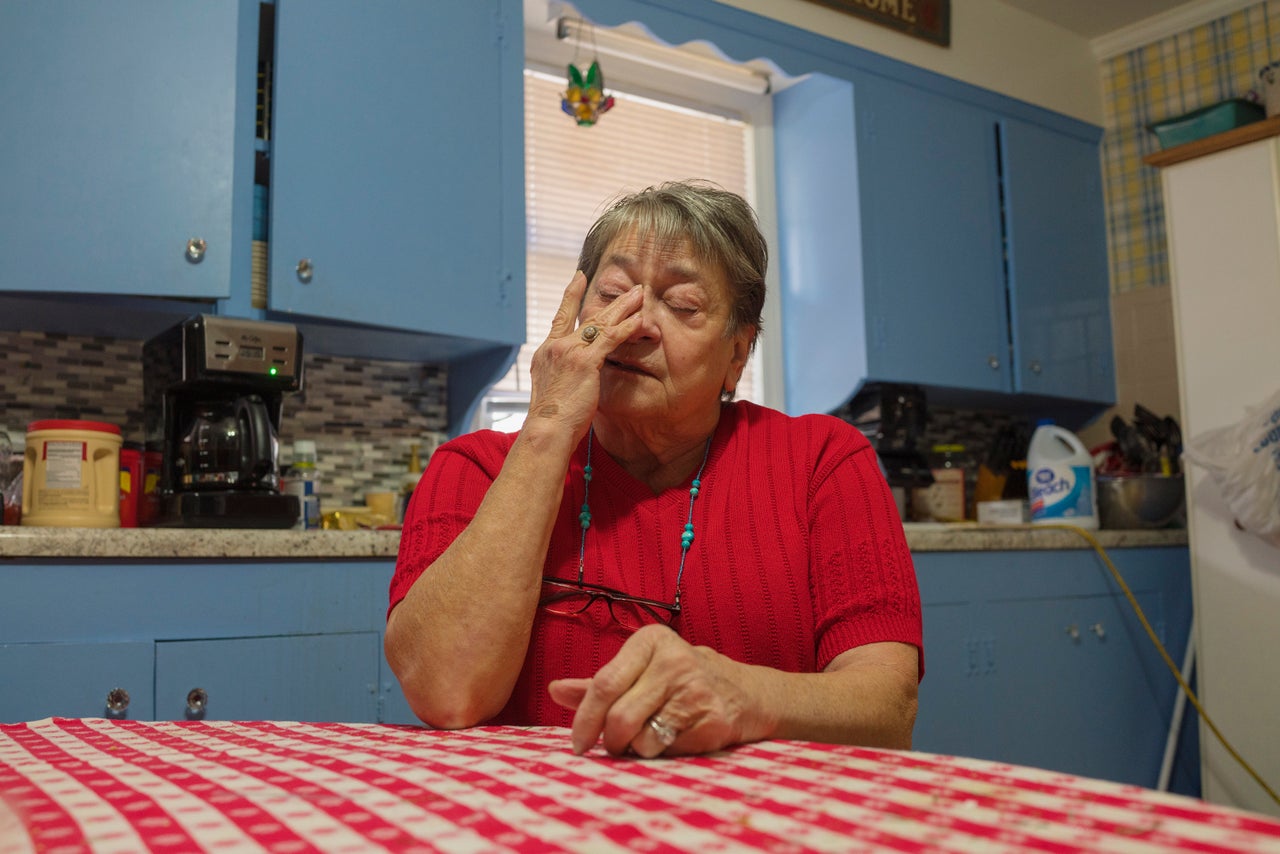 DeVos has been pressed before on if private schools receiving federal money under a possible voucher program would be required to prohibit anti-LGBTQ discrimination. In June, testifying before a Senate subcommittee, DeVos said that such a program would have to follow federal law.
Indeed, in an email to HuffPost, a spokesperson for DeVos emphasized the fact that there is no federal voucher program and that, if there were, it "would have to comply with federal law."
The problem is federal law is murky.
"There's no federal protections for LGBTQ students outside of Title IX," said Nathan Smith, director for public policy for the Gay, Lesbian and Straight Education Network. "We still think it covers LGBTQ students, despite the fact that this administration doesn't think so."
Advocates of school choice emphasize that anti-LGBTQ bullying is a problem in all schools, not just private religious ones that participate in voucher programs. They preach the bigger cause of giving parents the ability to choose the most appropriate school for their child. Indeed, voucher programs are typically targeted to low-income families who normally wouldn't be able to afford the private school of their choice.
"I abhor discrimination and I would hope that schools would not discriminate against LGBTQ students even if the issue is part of their statements of faith," wrote Robert Enlow, CEO and president of EdChoice, an education reform group, in an email. "I also recognize, though, that we live in a pluralistic society that values choice, individual freedom and an abiding respect for all faiths. I trust parents to make the best choices for their kids based on their shared values and goals."
But Thompson hopes leaders at Timberlake know that their interpretation of faith is one without merit.
"I feel sorry for them," Thompson said, referring to administrators at Timberlake, "if they have to answer and stand before our God one day."
The 74-year-old describes Sunnie as the great love of her life. Even after raising two kids and helping with three grandkids, Sunnie is her ultimate baby. The child has always been fiercely loyal and unfailingly independent, and she has a heart as sweet as apple pie, Thompson said, beaming with pride when asked about Sunnie's personality.
But now, at 12, Sunnie is also angry and sad.
Life was never going to be easy for Sunnie. Sunnie's mom had her as a teen. Sunny's father has not been a consistent presence, Thompson said.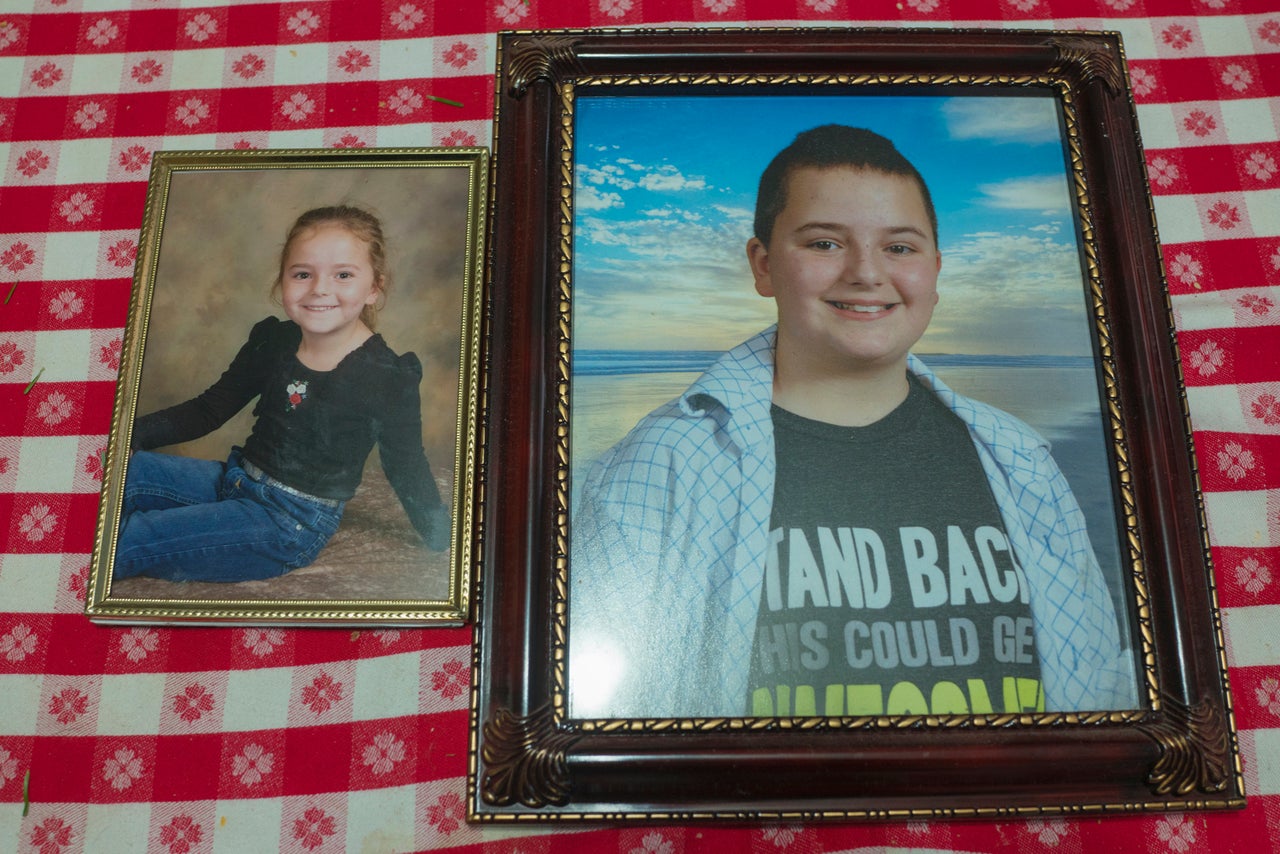 Sunnie's story of being kicked out of Timberlake was largely covered in the media when it first happened in 2014. Headlines screamed outrage. Sunnie was another victim of homophobia, another viral story here today and gone tomorrow.
What wasn't covered is what happened next. Sunnie didn't want to leave Timberlake. From her point of view, it was a place where she was loved and accepted by her friends.
At her new public school, she was teased. The other students would call her "it" and "gay." Sunnie made one friend ― he used to come over on weekends, and they would play games, Thompson recalled. Then, suddenly, the boy's father stopped letting him come over. The father said Sunnie needed to "find out her gender" before they could hang out again.
Things didn't get better. First, Sunnie faked being sick so often that truancy became a problem.
Sunnie didn't talk to HuffPost for this article for reasons that HuffPost is not reporting to protect the privacy of a minor.
But Thompson wants Sunnie's story to be heard.
"Being so young, she really doesn't know how she feels. She doesn't know what she wants to be. Or who she wants to be," Thompson said as her eyes welled with tears, reliving the trauma Sunnie experienced.
Sunnie still doesn't talk about feelings she may or may not be having. She's on the verge of puberty. But Thompson worries about what will happen next.
At the time that Sunnie was kicked out of school, lawyers for Timberlake Christian Schools told the media: "Parents and guardians send their children to the School because of our Christian beliefs and standards. We have a duty to create an environment that is supportive of these Christian values."
HuffPost reached out to the school and asked if they had anything further to add about Sunnie's situation, years later. They said they did not.
The school's anti-LGBTQ policy remains in place.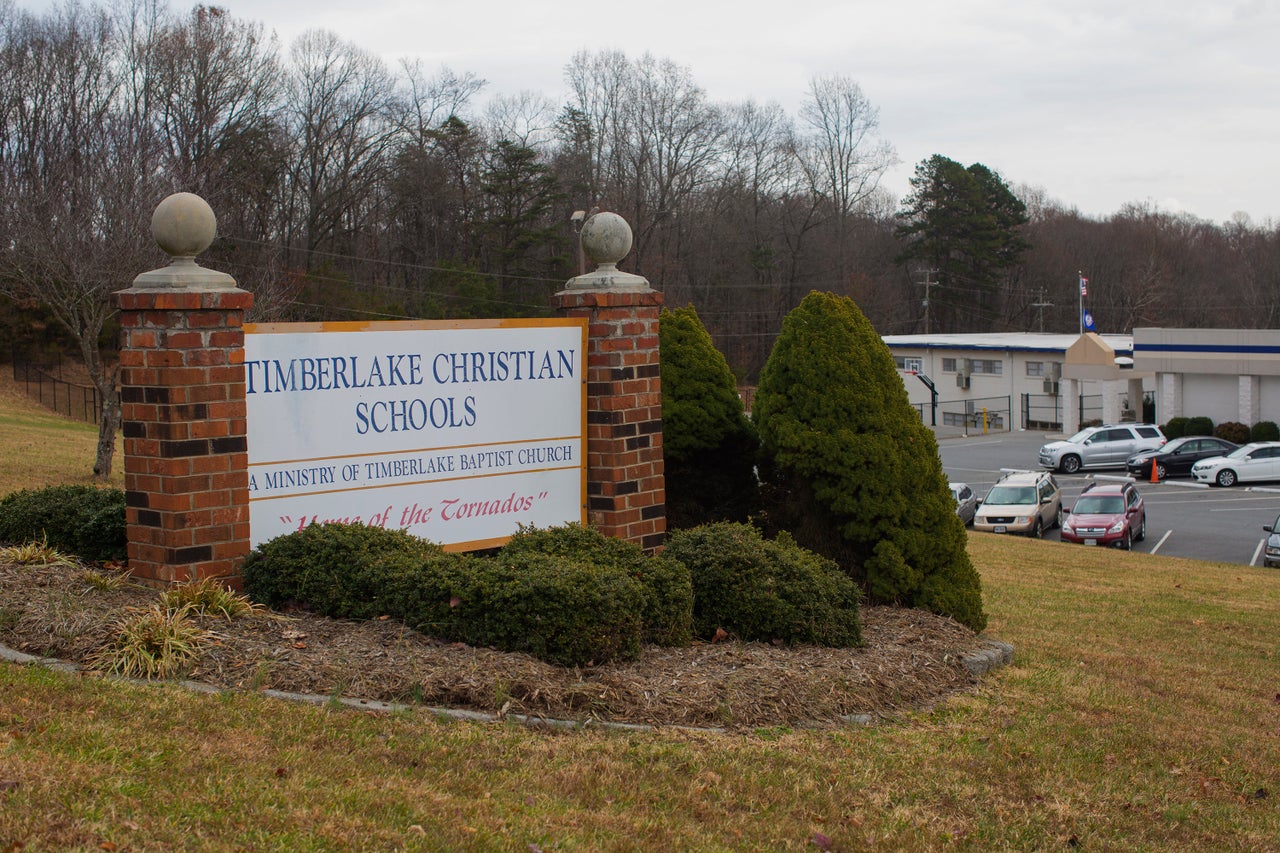 Punishable behaviors include, "but is not necessarily limited to, living in, condoning or supporting sexual immorality; practicing homosexual lifestyle or alternative gender identity; promoting such practices; or otherwise having the inability to support the moral principles of the school," according to the school's website.
Sunnie's story is unusual because of how young she is. She had adult thoughts and projections pushed on her before she was even close to having them herself.
But a similar version of this story plays out around the country regularly.
In 2012, the same year 15,000 Indiana students used vouchers, Warren came out to his family and friends as transgender, he told HuffPost. At the end of his junior year, he informed the principal at his Catholic school that he would be returning as a boy for his senior year.
The bishop from the diocese overseeing Cathedral High School thought this was unacceptable. But instead of kicking Warren out, or telling him not to come back, administrators ignored the way he chose to identify, Warren said.
Teachers were told that if they called Warren by his chosen name, they would face reprisal. Those with whom Warren was close, who wanted to respect his new identity, were afraid to buck the diocese, he said. Some found workarounds by calling him by his last name or initials.
Warren was deeply involved in the school marching band as well as the school's plays. During the marching band performances, they would announce the performers. Warren asked announcers to leave his name out, since he knew only his "dead name" would be announced. He asked not to be listed in the programs for the school plays.
"I was pretty depressed a lot of the time. I had horrible social anxiety," said Warren, who's withholding his last name because his college peers are not aware of his transition.
Even after Warren got his name changed legally that school year, the school refused to accept it. They sent off his high school transcripts to colleges with the wrong name, compelling Warren to explain the confusion to admissions offices, thereby being forced to out himself.
A representative of the Archdiocese of Indianapolis said that it opens its doors to "all who are committed to a quality Catholic education, regardless of race, ethnicity, sex, gender, socio-economics, religion, learning differences, etc. Our admissions policies and practices at each local site conform to this approach." The high school did not respond to requests for comment on the situation.
The diocese does, however, have a policy against employing staff members in same-sex unions, a representative told HuffPost during data collection.
For Warren and Sunnie, other kids at their private schools were not the problem. They were supportive.
Thompson only hopes the adults at Timberlake learn to treat children with kindness and empathy.
"God wants you to love everybody," she said. "Especially his children. He loves his children."
Thompson is attending regular counseling sessions to educate herself on how to be the best parent she can be to her great-granddaughter.
"Course, now I'm 74 years old, so I don't know that I'm going to be around here 10 years, when she'll be 22 years old. I hope to God that he will let me stay here until she is grown. But I hope that she will make something of herself. Be somebody, and be proud of who she is."
Data and graphics by Alissa Scheller.
If you have experienced discrimination in schools, email rebecca.klein@huffpost.com.
This is the third story in a HuffPost investigation on the policies and curriculum of schools that participate in private school choice programs. The first story, looking at the curriculum used in evangelical Christian schools, is here. The second story, dealing with schools with strong ties to Scientology, is here.
Support HuffPost
The Stakes Have Never Been Higher
Popular in the Community