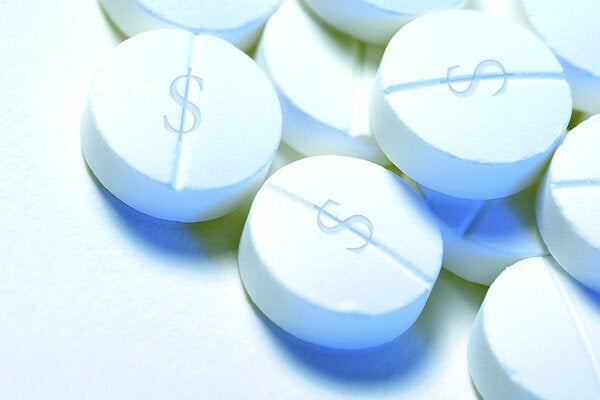 But as bad as this practice is, at least the example that I cited, actor Sally Field's Boniva campaign, promotes a drug to treat a real disease: osteoporosis. Even worse is a growing trend to invert this process: to promote diseases to fit existing drugs. In a fascinating New York Review of Books piece, Marcia Angell, M.D., denounced the practice of "disease mongering." As she put it, "The strategy is to convince as many people as possible (along with their doctors, of course) that they have medical conditions that require long-term drug treatment."
A central disease-mongering tactic is to attach polysyllabic, clinical-sounding names to what used to be seen as trivial or transient conditions. In most cases, the new, formidable names come complete with acronyms, which add even more gravitas. Thus:
Occasional heartburn becomes "gastro-esophageal reflux disease" or GERD.
Impotence becomes "erectile dysfunction" or ED.
Premenstrual tension becomes "premenstrual dysphoric disorder" or PMDD.
Shyness becomes "social anxiety disorder" or SAD.
Fidgeting legs becomes "restless leg syndrome" or RLS.
Clearly, extreme, intractable versions of these conditions may indeed require vigorous treatment, but the pharmaceutical industry does little to draw a distinction between serious and mild manifestations. Minor gastric upset following a spicy meal is labeled "GERD," and butterflies before giving a speech is "SAD." And the proffered solution? "Off-label" use of existing drugs to expand their market share, though there may be little or no research that justifies such use.
But as we push for a better medical system, we must also remember that not all of the changes we need can be left to politicians. As a culture, we should be suspicious whenever we hear of a new "disease," and ask whether it may just be a marketing ploy to exploit one of the minor discomforts that come with being a human being -- and a driver of the out-of-control costs of American health care.
If it is, the best "medicine" may be low-tech, inexpensive and safe measures such as small modifications in diet or exercise patterns, or some simple stress-reduction techniques. Or -- even more radical! -- the answer may simply be to wait, give the body's own healing mechanisms a chance to find equilibrium, and get on with our lives.
Popular in the Community