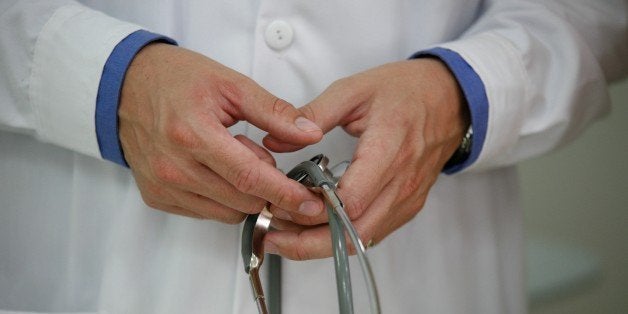 Benjamin Franklin once said that "an ounce of prevention is worth a pound of cure," yet 279 years later his words still have not been successfully put into medical practice. It is estimated that 70 percent of deaths in America are linked to preventable conditions, including heart disease, stroke, chronic lung disease, diabetes, and some forms of cancer. Yet the U.S spends 75 percent of its $2.8 trillion annual health care budget on treating disease but only 3-5 percent on prevention. While health expenditures in the United States are more than double the average spent by other industrialized nations and account for 18 percent of the U.S. GDP, America ranks only 24th out of 30 among these countries on length of life expectancy. Research has identified important behavioral risk factors associated with premature deaths in the United States including tobacco use, poor diet and physical activity patterns, alcohol abuse, firearms, unsafe sexual practices, motor vehicle accidents, and illicit use of drugs. Thus, a "miracle cure" for reducing premature deaths in America could be simpler than commonly believed; it is estimated that healthy lifestyle changes has the potential to decrease the chronic disease burden in the U.S. by as much as 80 percent.
Successful public health interventions to prevent disease and to detect it earlier include tobacco control efforts such as: banning smoking in public places, tobacco taxes and limitations on product advertising; cholesterol and blood-pressure screenings; laws requiring age limits for purchasing alcohol and educational campaigns to prevent abuse; legal limits for blood alcohol concentration while operating a motor vehicle; obesity prevention education; enhanced food products and menu labeling; reductions in trans fats in foods; and expanding AIDS prevention education and access to HIV testing.
In addition to the significant health benefits gained from prevention programs, there is also the potential for substantial economic savings as well, including:
· A 10 percent funding increase for community based public health programs is estimated to decrease deaths due to preventable causes by 1-7 percent.
· A $2.9 billion investment in community-based disease prevention programs saved an estimated $16.5 billion annually in the U.S. within 5 years (in 2004 dollars).
· Preventing motor vehicles crashes could result in a projected $99 billion savings in medical costs and lost productivity annually.
· Medical costs are reduced over $3 for every dollar spent on workplace wellness programs.
· Flu vaccinations provided through on-site work programs result in increased productivity and decreased future potential medical costs with an estimated savings of $15 -- $84 per vaccinated person.
Prevention Highlights in the Affordable Care Act (ACA)
As a result of the 2010 Patient Protection and Affordable Care Act (ACA), America is finally beginning to put prevention into practice. By supporting preventive services and community based health programs, the ACA is building the foundation for a prevention revolution that moves our country closer to making Benjamin Franklin's vision a reality.
· Established an Interagency National Prevention, Health Promotion, and Public Health Council to provide leadership and strategic direction on prevention and wellness initiatives in America.
· Established a $18.75 billion Prevention and Public Health Fund, for the fiscal years (FY) 2010-2022, to support prevention research, health screenings, community transformation grants, education and outreach campaigns, immunization programs, and public health preparedness planning at the local, state, and federal levels.
· Continues the U.S. Department of Health and Human Services convening of the United States Preventive Services Task Force as an advisory board that recommends prevention guidelines for the public.
· Private insurance plans operating under the new health insurance exchanges are required to provide an essential benefits package that includes preventive services for children, youth, and adults:
All Adults

:

Vaccinations recommended by the CDC; screening for high blood pressure, cholesterol, diabetes, depression, HIV, alcohol abuse, obesity, tobacco use and colorectal cancer
Men

:

Screening for abdominal aortic aneurysms; prostate cancer (Medicare only).
Women

:

Screenings for breast cancer, cervical cancer, osteoporosis, urinary-tract infections, sexually transmitted diseases and domestic violence; provides breast cancer prevention medications for women at high risk, breast-feeding support, and contraceptives.
Children

:

vaccinations; screenings for autism, depression, developmental delays, hearing and vision problems, lead levels, sickle cell disease, and obesity.
· Adds coverage for prevention services in Medicare
· Requires states to cover smoking cessation treatment for pregnant women enrolled in Medicaid and improves coverage of smoking cessation medications
However, preventive services delivered in the clinic are only one element of a comprehensive public health approach to prevention. All sectors of society must be mobilized. The ACA works towards this goal by incentivizing everyone -- individuals, families, businesses and community organizations and government agencies -- to build a healthier America.
As mentioned earlier, to support multidisciplinary and multisectoral efforts, the ACA established a Prevention and Public Health Fund "to provide for expanded and sustained national investment in prevention and public health programs to improve health and help restrain the rate of growth in private and public health care costs." The fund is supporting a variety of community and clinical prevention programs, strengthening the public health infrastructure and workforce, and expanding public health research and tracking efforts. While the ACA provided $18.75 billion for the Fund in Fiscal Years 2010-2022 with an allocation of $2 billion annually after that period, in 2012, legislation was passed that cut the Fund by $6.25 billion from FY 2013-2021. Subsequent laws further decreased available funding as well resulting in a 50 percent decline in FY 2013 monies alone available for the Fund to support programs. The consequences of these cuts are significant impediments to national efforts to put prevention into practice.
The ACA also established a National Prevention, Health Promotion and Public Health Council to provide leadership across all departments of government and to develop America's first ever National Health and Prevention Strategy, which was launched in June 2011. This Council convenes the heads of government agencies and takes a "health in all policies" approach to the prevention of illness, making the promotion of health a top priority across the U.S. federal government.
With this new national prescription for putting prevention into practice, America's healthcare system is at a turning point. It is estimated that with just a $10 per person annual investment in proven community-based public health preventive interventions, a national savings of more than $16 billion could be achieved within five years. Preventing disease will improve the health of Americans, save money, and accelerate economic productivity as well. Prevention involves both individual and social responsibility. It is time to move America from a sick care system to a real health care system. By working together to emphasize the power of prevention, we can make America the healthiest nation in the world.
Rear Admiral Susan Blumenthal, M.D., M.P.A. (ret.) is the Public Health Editor of The Huffington Post. She is a Senior Fellow in Health Policy at the New America Foundation and a Clinical Professor at Tufts and Georgetown University Schools of Medicine. Dr. Blumenthal served for more than 20 years in senior health leadership positions in the federal government in the Administrations of four U.S. Presidents including as Assistant Surgeon General of the United States, the first Deputy Assistant Secretary of Women's Health, and as Senior Global Health Advisor in the U.S. Department of Health and Human Services. She also served as a White House advisor on health. Prior to these positions, Dr. Blumenthal was Chief of the Behavioral Medicine and Basic Prevention Research Branch, Head of Suicide Research, and Chair of the Health and Behavior Coordinating Committee at the National Institutes of Health. She has chaired numerous national and global commissions and conferences and is the author of many scientific publications. Admiral Blumenthal has received numerous awards including honorary doctorates and has been decorated with the highest medals of the U.S. Public Health Service for her pioneering leadership and significant contributions to advancing health in the United States and worldwide. Named by the New York Times, the National Library of Medicine and the Medical Herald as one of the most influential women in medicine, Dr. Blumenthal was named the 2009 Health Leader of the Year by the Commissioned Officers Association and as a Rock Star of Science by the Geoffrey Beene Foundation. She is the recipient of the Rosalind Franklin Centennial Life in Discovery Award.
Laura McCulloch is a sophomore at Dartmouth College, pursuing a degree in global health and public health policy. She is a Health Policy Intern at the New America Foundation in Washington, D.C.
[1]: Katz, David. (2013, September). We Can be Disease Proof. The Huffington Post. http://www.huffingtonpost.com/david-katz-md/how-to-be-disease-proof_b_3938307.html
[2] Combatting Obesity. (n.d.). Retrieved 04 17, 2014, from Mike Bloomberg: http://www.mikebloomberg.com/index.cfm?objectid=B7EE3B90-C29C-7CA2-FE35C0860A2075BD
[5] Cancer Action Network. (2010, April). Affordable Care Act: Prevention Overview. American Cancer Society
[6] Beck, M. (2014, April). Discord Over What to Pay the Doctor. The Wall Street Journal
[7]: The Kaiser Family Foundation. (2011, September). Preventative Services Covered by Private Health Plans under the Affordable Care Act. Focus on Health Reform.
[8]: American Public Health Association. (2013). Preventionand Public Health Fund. Retrieved from APHA: http://www.apha.org/NR/rdonlyres/3060CA48-35E3-4F57-B1A5-CA1C1102090C/0/APHA_PPHF_factsheet_May2013.pdf
[9]: CDC. (2014). CDC - Overview. Retrieved April 18, 2014, from Centers for Disease Control and Prevention: http://www.cdc.gov/fmo/topic/budget%20information/FY-2015-Fact-Sheets/CDC-Overview.pdf
[10]: Trust for America's Health (February 2009). Prevention for a Healthier America: Investments in Disease Prevention Yield Significant Savings, Stronger Communities. Retrieved April 18, 2014, from http://healthyamericans.org/reports/prevention08/Prevention08.pdf
Related