This article is part of HuffPost's Project Zero campaign, a yearlong series on neglected tropical diseases and efforts to fight them.
Former President Jimmy Carter is close to checking off a major bucket-list item: ending a horrific and ancient disease.
Together with his eponymous foundation, Carter, 92, announced on Wednesday that dracunculusm, known as Guinea worm disease, has been eliminated from Mali and that there were just 25 reported cases in three African countries last year. Through its partnerships and community programs, the Carter Center has played a key role in the disease's decline.
The disease is contracted through drinking contaminated water that contains larvae, which mature and mate in the body. The male worm dies and the female worm grows to between 2 to 3 feet until it's ready to exit the body, according to the Centers for Disease Control and Prevention. The worms are about as wide as a cooked spaghetti noodle.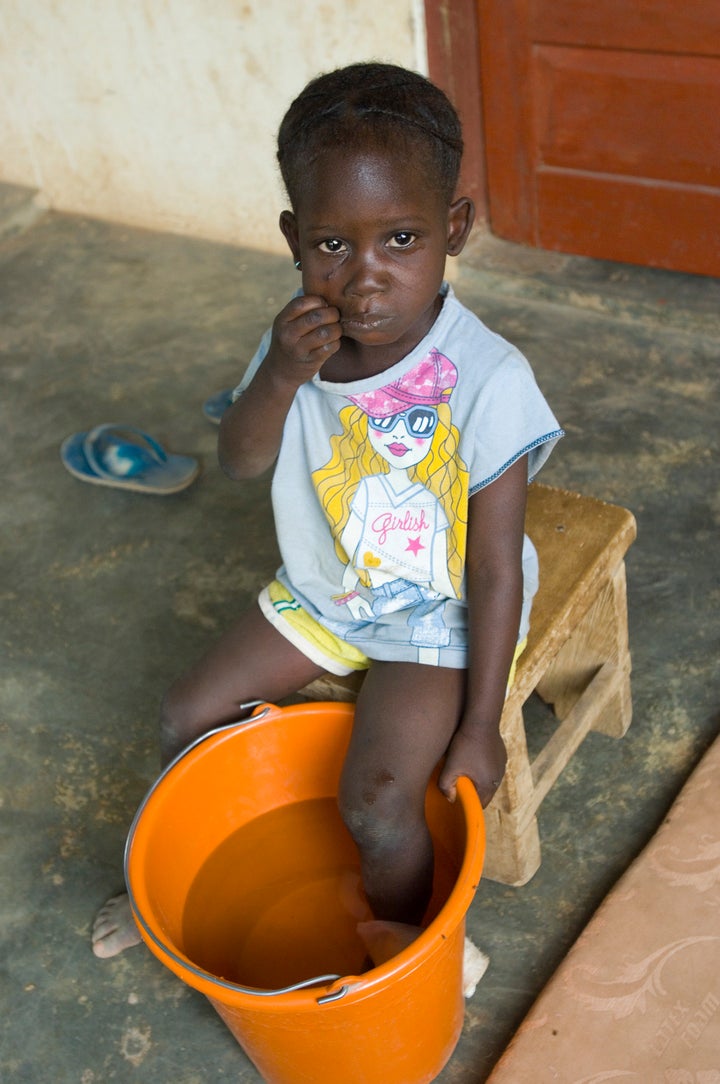 When the Carter Center first set out to eliminate the disease in the '80s, there were about 3.5 million cases in 21 countries. Guinea worm, which is classified as a neglected tropical disease, now only remains in Chad, Ethiopia and South Sudan.
Mali reduced its cases from more than 16,000 in 1991 to zero cases last year.
While the Carter Center remains hopeful that the disease is nearing elimination, it's currently facing one discouraging indicator: Cases increased slightly from 22 in 2015 to 25 last year.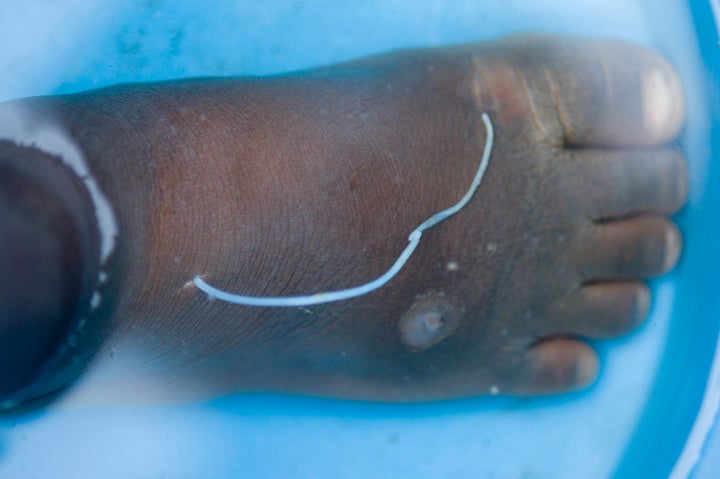 Carter has repeatedly voiced his desire to end the disease throughout the years. But his commitment to the cause took on a more urgent tone in 2015 when the former president had a serious health scare. Carter, who is now cancer-free, found out at the time that the disease had spread to his brain.
The Carter Center, which aims to resolve conflicts and improve global health, has partnered with a number of groups and government bodies to develop programs to fight the disease, which has no vaccine or drug to treat it.
The disease is rarely fatal, but patients can be incapacitated for weeks or months.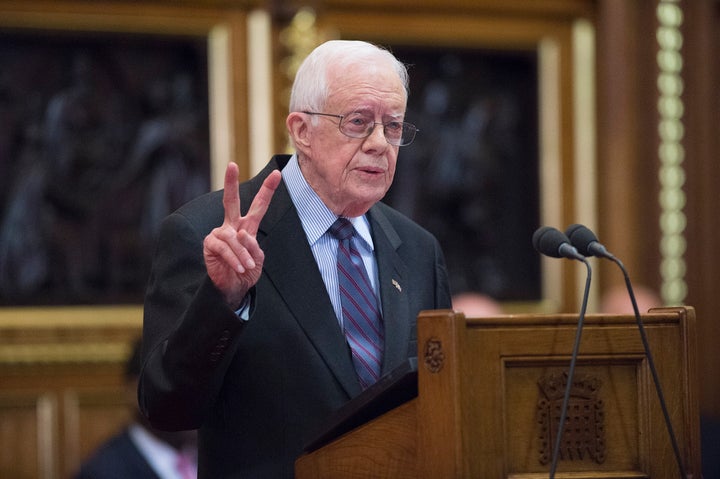 Preventative measures have played a key role in curbing the disease. Through community-based programs, people susceptible to the disease have learned about the benefits of drinking filtered water. Patients have also been taught to refrain from soaking their wounds since it contributes to the spread of the disease.
Carter has recommitted to using every resource available to put an end to Guinea worm.
"These last few cases of Guinea worm disease remain because they are the most difficult to reach, often appearing in conflict areas or among remote, disenfranchised populations," Carter said in a press release. "The Carter Center is bringing to bear all of our experience and every resource available to track down, isolate, and treat these last remaining cases. Every case and every person counts when eradication is the goal."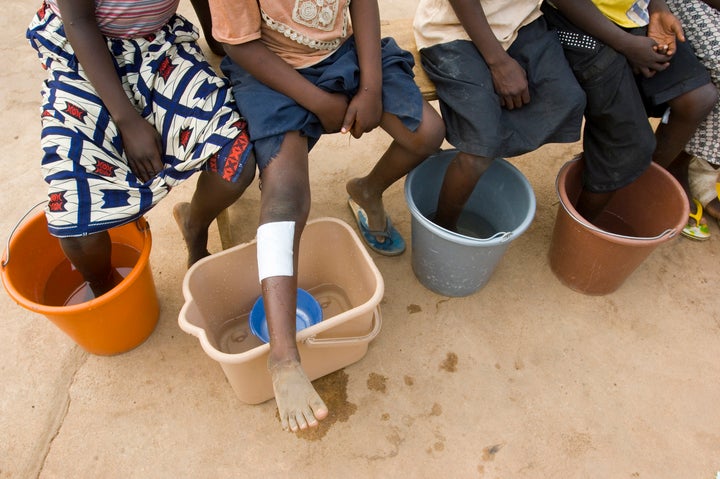 This series is supported, in part, by funding from the Bill & Melinda Gates Foundation. All content is editorially independent, with no influence or input from the foundation. If you'd like to contribute a post to the series, send an email to ProjectZero@huffingtonpost.com. And follow the conversation on social media by using the hashtag #ProjectZero.
Related
Before You Go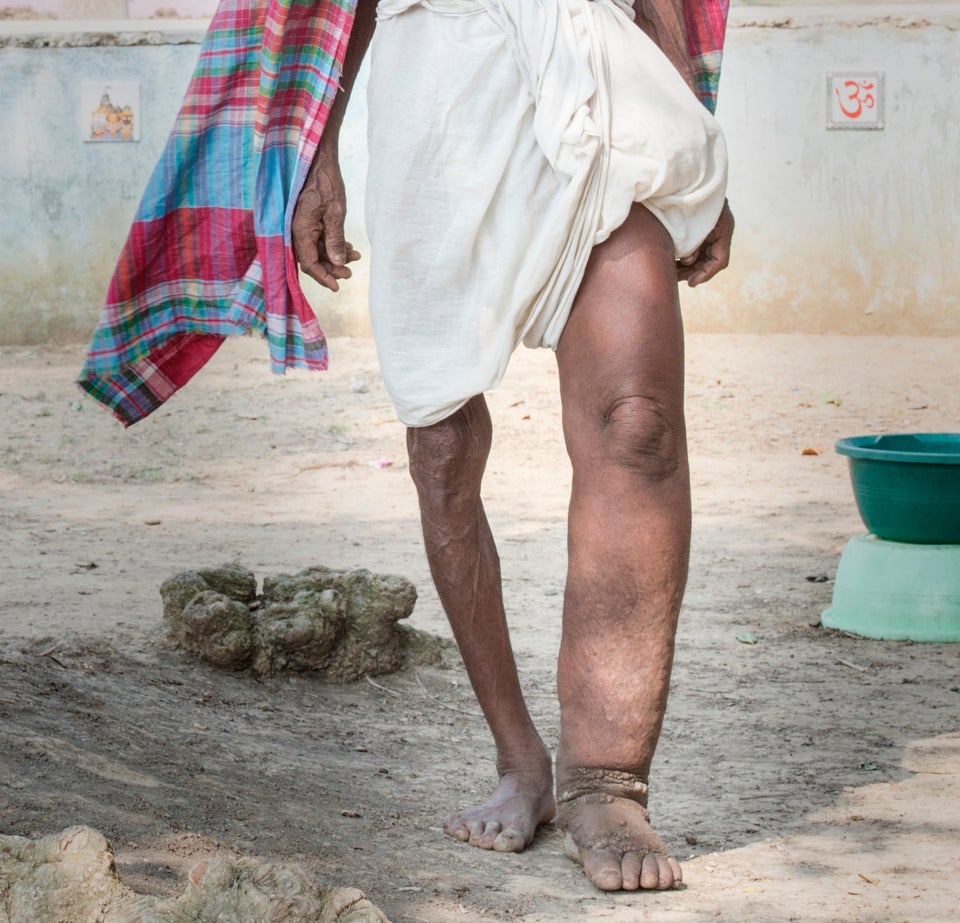 Neglected Tropical Diseases
Popular in the Community