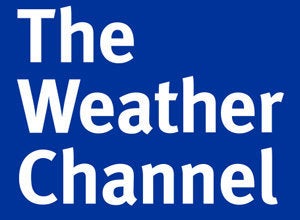 Update Dish Network and the Weather Channel reached a deal Monday to bring Dish subscribers The Weather Channel after all.
The multi-year agreement will also allow for "collaboration between both companies in developing state-of-the-art, full-time weather forecasting services designed specifically for satellite customers."
"Through this new partnership with The Weather Channel, DISH Network is giving our subscribers exactly what they've asked for and more," Dish network senior vice president of programming Dave Shull said in a statement. "This agreement recognizes the importance of cross-platform video delivery, ensuring that our subscribers will have the most detailed local weather information available at their fingertips anytime, anywhere."
"DISH Network and their customers are extremely important to us, and maintaining and expanding our partnership is a high priority for our company," Weather Channel CEO Mike Kelly said. "DISH Network will now be carrying two of our channels - The Weather Channel and a customized 24-hour, all-local weather information network - to provide even better service to their customers. We also look forward to working with DISH Network on other cross-platform and interactive initiatives, taking advantage of our leadership position in mobile and the Internet."
Original Post: Satellite TV provider Dish Network says it will drop The Weather Channel from its lineup when their contract expires at at midnight in favor of its own, proprietary weather station called Weather Cast.
The network describes Weather Cast as "a new 24-hour weather service featuring live round-the-clock weather reporting, interactive forecasting, and real-time national storm tracking."
It claims it is starting the network as a reaction against The Weather Channel's move "away from weather reporting to a mix of movies and other entertainment-focused programming."
"The Weather Channel has been serving the American public for more than 28 years and viewers trust and rely on it as their weather authority," Weather Channel spokesman Shirley Powell said in a statement. "Despite negotiations over the past several months, DISH has chosen to be the first distributor to drop The Weather Channel rather than pay the standard industry rates others in the industry have already agreed to pay. We are disappointed with their decision and hopeful that we can still reach an agreement with DISH Network and bring this highly valued network back to its customers. In the meantime, we are urging our viewers to contact Direct TV or their local cable or telco provider to receive The Weather Channel."
REAL LIFE. REAL NEWS. REAL VOICES.
Help us tell more of the stories that matter from voices that too often remain unheard.