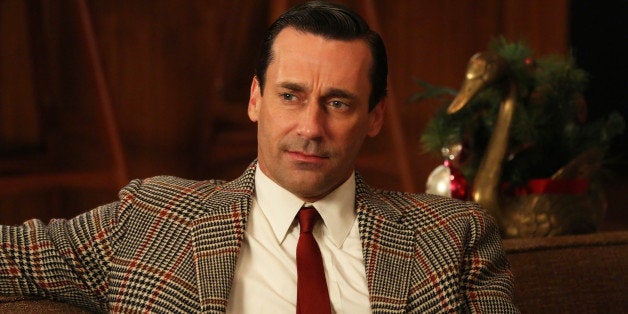 Cord cutters who are fans of Don Draper and Rick Grimes are in luck.
Sling TV, Dish's $20-per-month live-TV streaming service, will add AMC to its small lineup of channels, the company said Monday. Sling TV also said that the service, which had been invite-only since it launched in January, would be available to all U.S. consumers.
Sling spokesperson Lacretia Taylor would not specify when customers will be able to access AMC, which airs popular series like "Mad Men" and "The Walking Dead," but said the company would provide additional details in the coming weeks.
AMC joins ESPN, ESPN 2, TBS, TNT, Adult Swim, The Food Network, CNN and other channels on Sling's $20-per-month main subscription package. People can add additional sports, news and kids packages, each for $5 per month.
Sling TV also said that other channels which are part of the AMC Network, like BBC AMERICA, BBC World News, IFC, SundanceTV and WE tv, will be coming to Sling TV, but would not specify which packages they would be a part of.
"We're not trying to replicate traditional pay TV -- it's a really well-served market," Sling TV CEO Roger Lynch told The Huffington Post last month when the service was unveiled at the International Consumer Electronics Show in Las Vegas. "It's a saturated market. And frankly, it's a declining market."
Prospective Sling TV users can sign up for a free trial and quit anytime, the way they can with other streaming services. Unlike cable and satellite packages, it doesn't require a contract, installation or equipment. Sling TV's app works on a number of devices, including PCs, tablets, smartphones and Roku streaming devices. Dish says that support for Amazon streaming products is coming in a matter of days.
Sling TV's rollout is the latest wrinkle in a rapidly changing TV landscape. Nickelodeon, the hugely popular kids channel, said last month that it will soon offer a direct-to-consumer streaming service. HBO and Showtime, two premium networks that for years have been available only to customers who buy traditional cable bundles, said they'll offer standalone Internet streaming services later this year, aimed at people who don't subscribe to cable.