A British man accused of killing and dismembering his stepsister carried out the "sexually motivated" attack with the help of his girlfriend, prosecutors said.
Nathan Matthews, 28, and Shauna Hoare, 21, allegedly kidnapped Becky Watts, 16, on Feb. 19. Prosecutors said Matthews panicked when his mask slipped off and Watts saw him, The Mirror reports. He then suffocated the teen and dismembered her body with a power saw, authorities said.
Matthews claimed Hoare had nothing to do with the killing. But police said the kidnapping and gruesome murder was an elaborate plan carried out and covered up by both.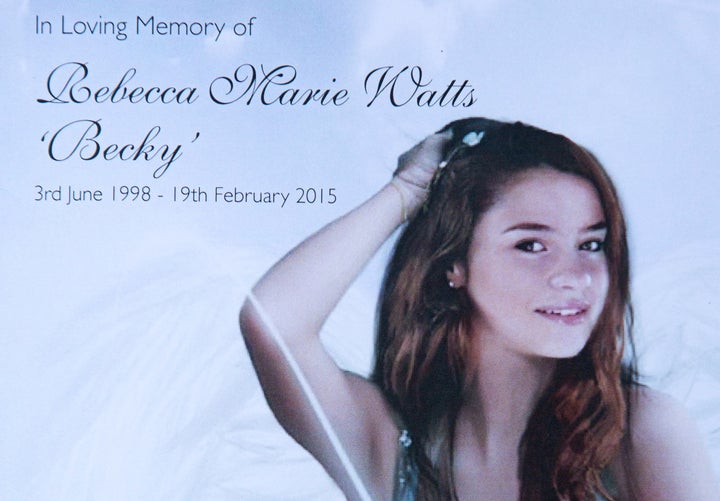 Prosecutors contended the couple hatched the plan because of their "unnatural interest in attractive females," The Guardian reports. Evidence found on their cell phones and computers led police to believe the motive for the kidnapping was sexual in nature.
Jurors on Wednesday heard that the couple put Watts into the trunk of their car after suffocating her. They stayed at Watts' home in Crown Hill, Bristol, watching TV and eating pizza until 6 p.m. The next day, they purchased two stun guns and two bottles of drain cleaner from a superstore, then drove to another store to pick up a circular saw, gloves, goggles and a face mask, according to the prosecution.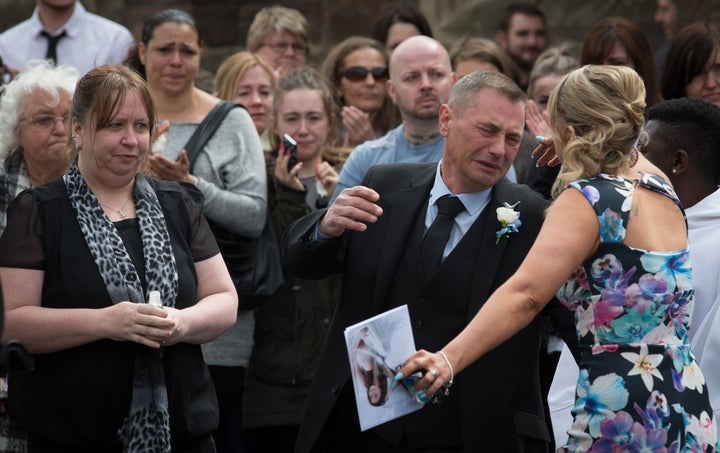 "She was suffocated, despite her fighting for her life," prosecutor William Mousley told the Press Association. "There followed a deliberate, carefully planned and grotesquely executed plan to cover up her killing.
"Following her removal from her home, over the course of the next few days, her body was cut up with a knife and a power saw, the parts carefully packaged and then moved to another address to prevent them being found and lawfully buried, where they were intended to be stored probably temporarily until a final solution could be found."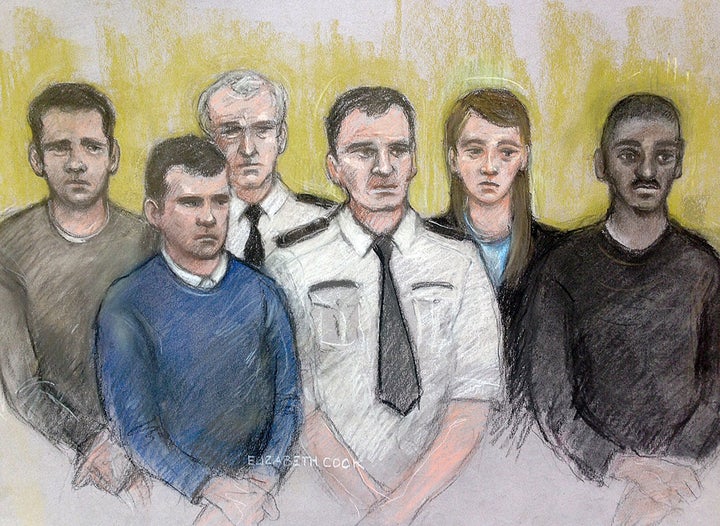 For days, police searched for Watts. They found security footage that placed Hoare and Matthews at Watts' home and at area stores, where the supplies were purchased. 
The couple was arrested on a kidnapping charge on Feb. 28. They were charged with murder two days later, when Watts' mangled body was found in a shed, according to the New York Daily News.
Hoare pleaded not guilty to all changes. Matthews also pleaded not guilty to murder and kidnapping, but reportedly admitted possessing the stun guns and to charges of preventing lawful burial and preventing the course of justice. 
REAL LIFE. REAL NEWS. REAL VOICES.
Help us tell more of the stories that matter from voices that too often remain unheard.