The latest news surrounding Disney's upcoming live-action "Aladdin" movie is anything but magical.
The mass media company admitted to BBC Newsbeat that extras working on the movie's set in Longcross, England, were darkened with makeup so they could "blend" into the scenes for the movie.
Extra Kaushal Odedra, who said he witnessed the practice himself and spoke to a number of outlets on the subject, told The Times that Disney's actions speak volumes.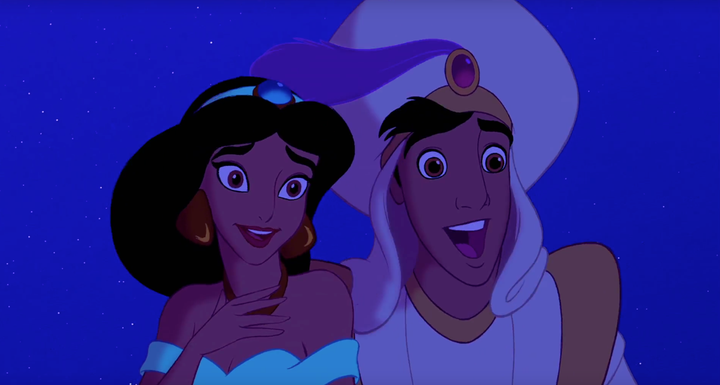 "Disney [is] sending out a message that your skin colour, your identity, your life experiences amount to nothing that can't be powdered on and washed off," he said.
Odedra noted that he saw around 20 "very fair-skinned" actors waiting in line to have their skin tanned, including a white actor he had recognized who was tanned to play a palace guard.
"I can understand it if it comes to stunt people and animal handling but I think they did have a choice," Odedra told Newsbeat.
People across social media criticized Disney for the move, with some, including actor Kal Penn, labeling the company's actions as "brownface."
Disney released a statement defending itself by saying the practice was done in a "handful of instances."
"Great care was taken to put together one of the largest, most diverse casts ever seen on screen," a Disney spokesman told Newsbeat. "Diversity of our cast and background performers was a requirement and only in a handful of instances when it was a matter of specialty skills, safety and control (special effects rigs, stunt performers and handling of animals) were crew made up to blend in."
Disney is no stranger to controversy surrounding the live-action "Aladdin." Last year, the company claimed to have trouble finding actors to fill the roles of Aladdin and Jasmine. The studio reportedly saw more than 2,000 actors in London, Abu Dhabi, India and Egypt but couldn't easily find young actors with backgrounds in singing.
While Egyptian-born actor Mena Massoud and British-Indian actress Naomi Scott ultimately landed the roles of Aladdin and Jasmine, Disney once again found itself under fire for introducing an original character into the story played by Prince Anders, a white actor.
Popular in the Community