Thanks to a few marketing geniuses, Disney and Barneys have come together and finally unveiled their "Electric Holiday" campaign, complete with cartoon ads and gorgeous window displays, which were unveiled on Wednesday evening in New York City.
The centerpiece of the Disney+ Barneys windows is an animated short starring Minnie Mouse, who window-shops for a Lanvin dress, daydreams her way to Paris Fashion Week and meets VIPs like Steven Meisel and Carine Roitfeld along the way. (We're totally jealous.)
Barneys CEO Mark Lee and Disney CEO Bob Iger presented the windows on Wednesday with Sarah Jessica Parker (clad in animal ears, natch) and other fashionable guests like Liya Kebede, Crystal Renn, Linda Evangelista and Simon Doonan.
But Wednesday's event went off without a hitch -- and Minnie, it should be noted, looked fabulous. Check out photos below!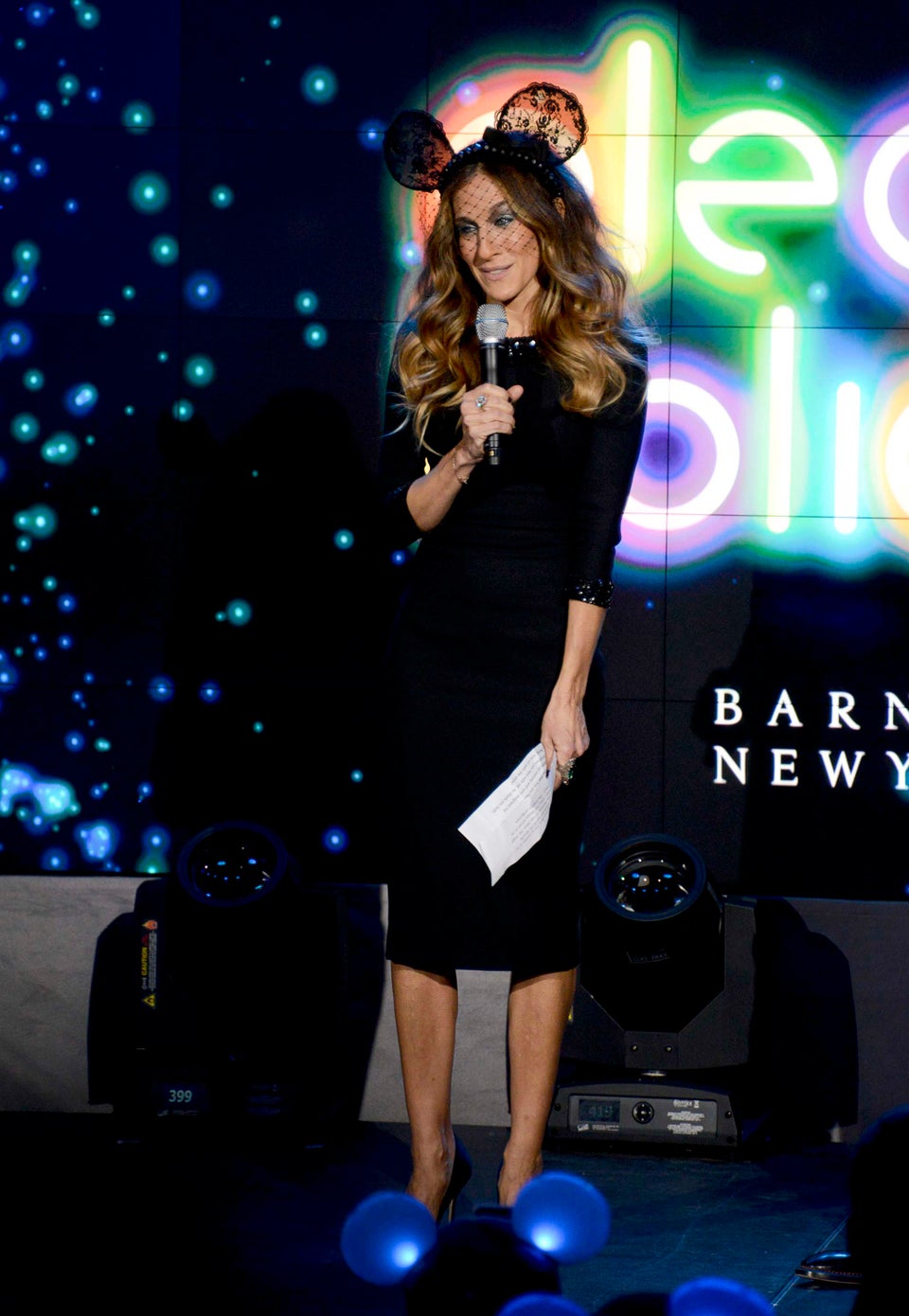 Barneys Unveils Its Disney Windows
Related