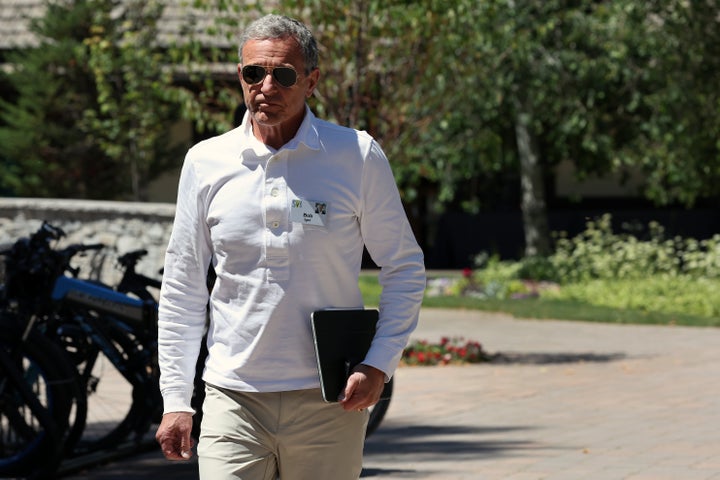 Disney CEO Bob Iger said striking writers and actors, who are fighting for equitable wages and working conditions while entertainment CEOs have profited immensely from the rise of streaming, complained Thursday the imminent simultaneous strikes would be "very disruptive" and "very disturbing."
"It's very disturbing to me. We've talked about disruptive forces on this business and all the challenges we're facing, the recovery from COVID, which is ongoing, it's not completely back. This is the worst time in the world to add to that disruption," Iger said in a Thursday interview on CNBC.
He claimed writers and actors are making "not realistic" demands. "There's a level of expectation that they have that is just not realistic," he said. "And they are adding to the set of the challenges that this business is already facing that is, quite frankly, very disruptive."
Iger, whose compensation package has him making up to $27 million a year, made the comments from the Sun Valley Conference in Idaho, an annual gathering of millionaire and billionaire CEOs.
Since May 2, the 11,500 film and TV writers in the Writers Guild of America East and West have been on strike. On Thursday, more than 100,000 actors represented by the Screen Actors Guild are expected to go on strike as well, marking the first time in six decades that both unions are simultaneously striking.
At the heart of both strikes is the immense wealth gap between executives and workers. While entertainment CEOs like Iger have profited enormously from the boom in streaming services, the writers and actors behind the shows and movies that power those streaming services largely have not. Many struggle to make a living, and see the strikes as essential to preserving the future of writing and acting as a stable career.
The two strikes will effectively shut down the entire entertainment industry, where most productions have already been halted due to the writers strike and production crew members' solidarity in not crossing picket lines.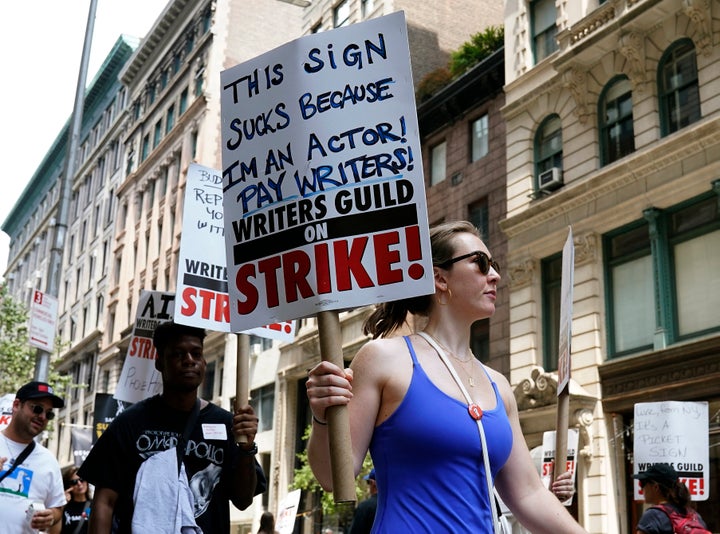 Iger complained the strikes, which could end if studio executives agreed to a fair deal, "will have a very, very damaging affect on the whole business."
"It will affect the economy of different regions, even because of the sheer size of the business," he said. "It's a shame, it is really a shame."
Historically, writers and actors on TV are paid what is known as residuals every time an episode they wrote or appeared in airs. One key issue in both strikes is how residuals have dwindled in the streaming era. Streaming services often tout supposedly huge viewership numbers while providing limited transparency or metrics. Many writers and actors have said they are barely compensated when told their streaming shows have performed well with viewers.
In response to Iger's comments Thursday, writers and actors on Twitter have been sharing their residual payments — sometimes as low as a few cents per episode — noting they are "disturbing to me."
Support HuffPost
The Stakes Have Never Been Higher
Popular in the Community