The 17-year-old "Replay" singer (soon-to-be seen in the upcoming Disney Channel Original Movie, "Zapped!") recently joined HuffPost Live where she opened up about some of the challenges she encountered before making it to the big leagues.
"I kind of came from Oakland and came over from L.A. Although they're close, they're completely different worlds," she says."That change was hard for me. I didn't have very many friends. The only friends I had were the people that were on my set, 'Shake It Up.'"
"It's tough, when you're moving from somewhere and not knowing anyone," she adds. "For me, I just gravitate towards the realest people there [in L.A.], that's just my personality. It took me a while to find friends but that's OK."
Zandaya also spoke about body acceptance and how she isn't compelled to modify fashion choices for the sake of accommodating her 5'10 frame.
"For me, I'm skinny and I'm tall and I'm lanky, and for some people that could be a negative thing," she says. "If you're tall, people are going to comment whether you're tall or not. They're going to say, 'Oh my gosh, you're so tall!' -- so you might as well be super, super, super tall and wear those heels!"
In addition to sharing her thoughts on body image, Z spilled on her collection of celebrity crushes.
"I have a few," she says. "One of my favorites is Channing Tatum, but the list goes on for forever and ever. He [Tatum] can dance and I think that's really cool. I love people who can have multiple talents."
Check out the rest of her HuffPost Live interview below:
Before You Go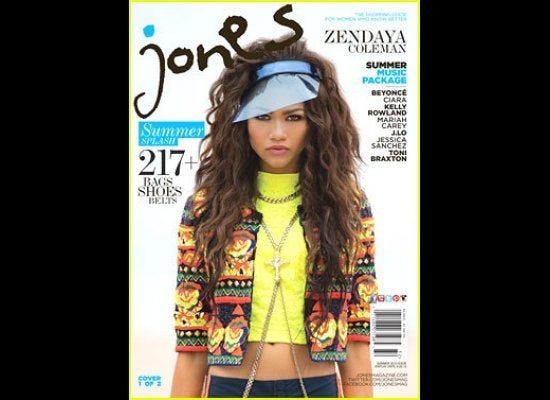 Zendayas Best Fashion Moments