The world just got a whole lot sweeter thanks to food blogger Fork to Belly. She baked these donuts and they've made us feel all kinds of childhood feelings -- nostalgic and also hungry. Very hungry.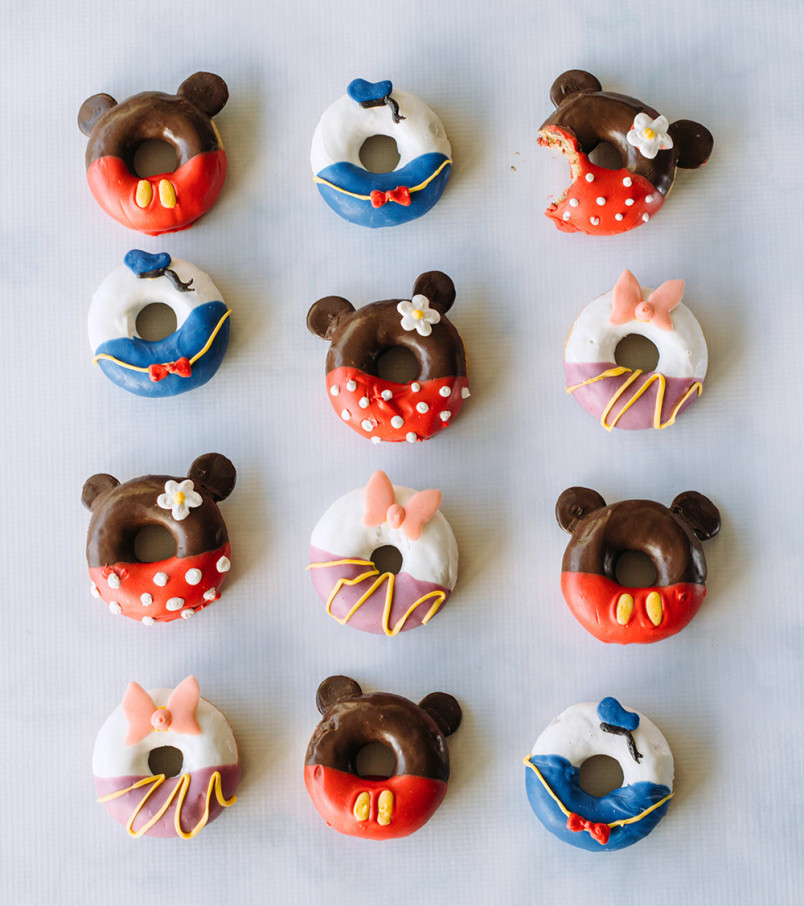 Using candy melts and a basic cake donut recipe, Mickey Mouse, Minnie Mouse, Donald Duck and Daisy Duck come to life with a simple vintage feel. These might not be the fluffiest donuts, nor are they the most decadent. But they are the cutest ones we've ever come across. We all could use a little more cute in our lives -- and more donuts.
Don't let the cute factor of these donuts intimidate you into thinking you can't whip up your own batch. You've got this. Courtney of Fork to Belly didn't even use pastry bags to decorate the donuts -- just sandwich bags with a corner cut out. Get the recipe for these adorable Disney Donuts over here and get to baking.