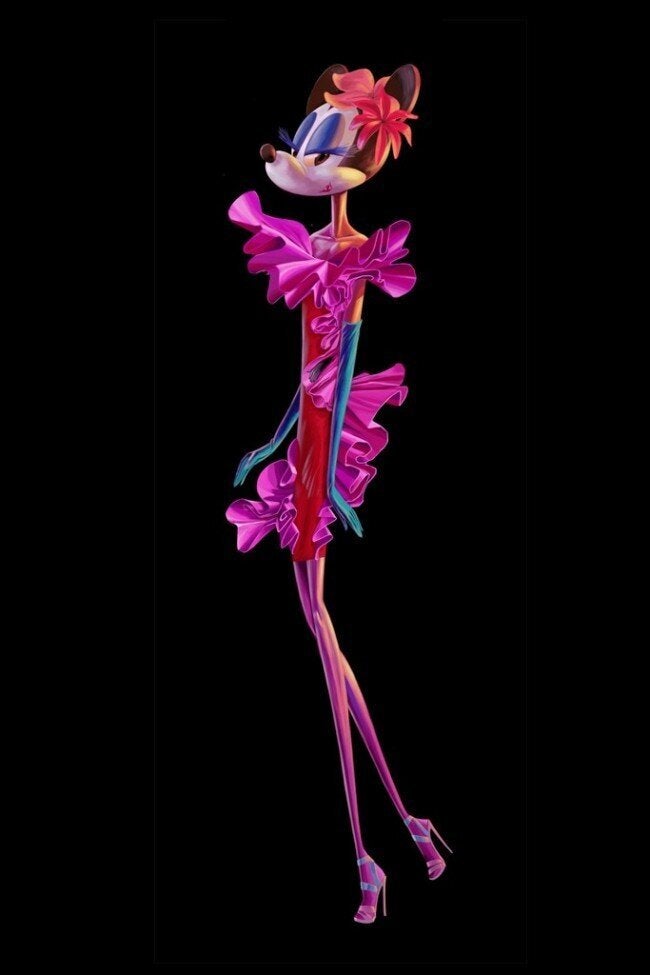 Women's Wear Daily reports that the esteemed fashion purveyor has teamed up with Disney to make a campaign called "Electric Holiday," featuring a 3-D film for the holidays featuring iconic characters as supermodels. In the movie, Minnie Mouse heads to the shows in Paris and runs into her high fashion friends, including Cruella de Vil, Snow White and a few more, of whom we've nabbed a sneak peek.
So, what do Minnie Mouse, Goofy and Daisy Duck look like with the Kate Moss treatment? First of all, creepily reed-thin, in the way only a cartoon character can. Could giving characters beloved by children the "thinspo" treatment be a bad idea?
Moving on, to the threads: Minnie looks dazzling in Lanvin, Goofy gussies up in some Balmain and Daisy opts for so-chic Dolce & Gabbana. Compared to their usual outfits, animated couture is definitely an improvement.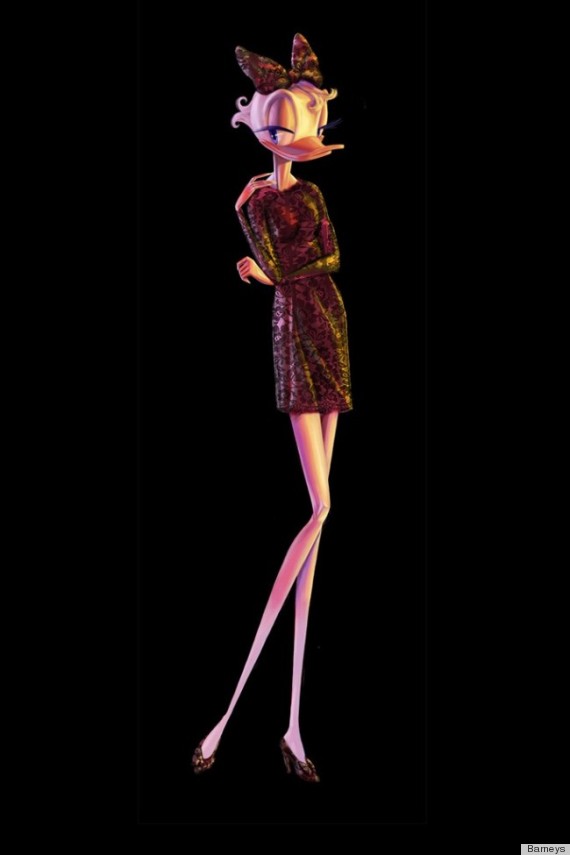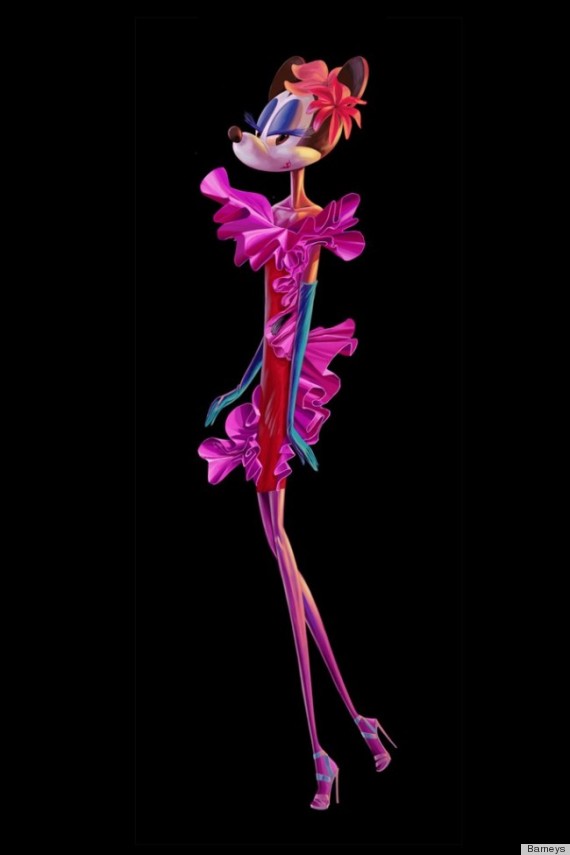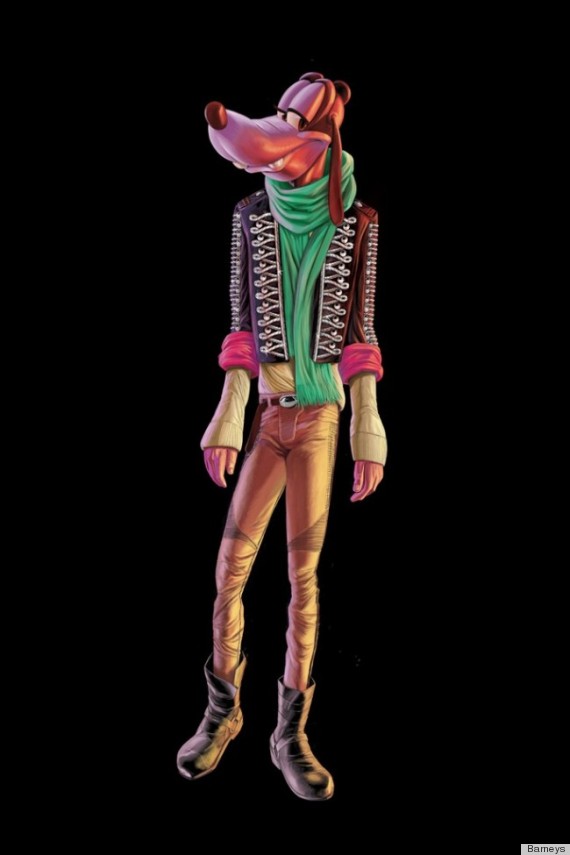 Related