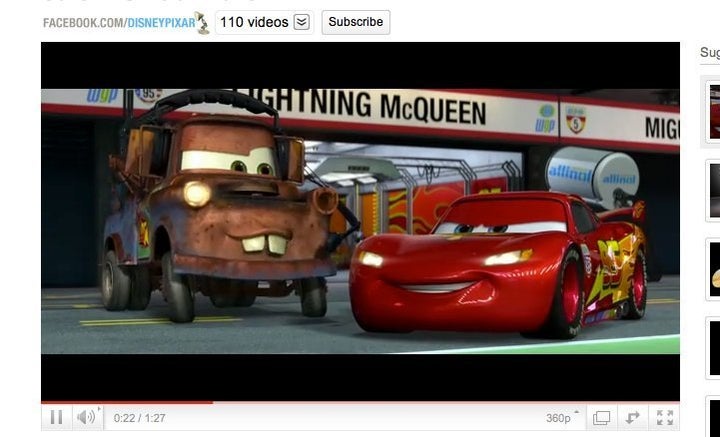 NEW YORK -- The Walt Disney Company has turned the Cars movie franchise into a cash machine and is banking on 300 toys from the upcoming Cars 2 to expand its top line. Toy executives, fans and reporters got a close-up look at the wide array of products Monday morning at Chelsea Pier during the American International Toy Fair.
Disney partnered with a number of companies, including Mattel and The Lego Group, to produce more than 200 million die-cast toy vehicles worldwide so far, and expects the franchise to grow.
The company said the Cars franchise rakes in $2 billion annually in worldwide retail sales, making it one of the biggest Disney franchises. So far, it has appeared to largely to defy the traditional tie-in model, in which sales of the merchandise associated with a given film tail off sharply within a couple of years. Instead, executives say, the Cars brand has actually grown stronger over time due to the signature automobiles' strong appeal to boys.
Stars Michael Caine and Emily Mortimer were on hand Monday to discuss their roles and the vehicular characters they lend voice to.
The array of new toys and gadgets featured cars that can be customized, speak or even climb walls:
Disney reports that in the less than five years since the 2006 release of the original Cars movie, which grossed $462 million in global box office sales, the franchise has generated over $8 billion in retail sales worldwide.
That includes a publishing program which has sold more than 46 million books and magazines, as well as a home decor line featuring the number-one boys' bedding pattern in the industry, according to the company's consumer-products website.