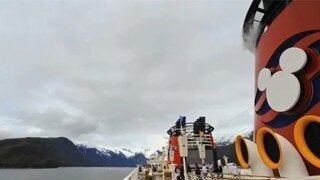 It's time for our favorite thing: A time lapse. And today, it's a time lapse involving a Disney cruise to Alaska.
Walt Disney World Photographer Matt Stroshane sailed on the Disney Wonder's inaugural cruise to Alaska, taking a sweet time lapse of the journey along the way.
As anyone who reads AOL Travel frequently knows, we love us some time lapses. From Hong Kong to Sydney to Boston's Logan Airport, time lapse videos kind of make our day.