Food is a pretty big deal on a cruise ship. Whether the ship's at sea or you're just not interested in going ashore, onboard restaurants are the only options -- they'd better be good. Of course, never one to be outdone, Disney has gone after dining-at-sea with gusto.
The dining options aboard the new Disney Fantasy are pretty identical to that of its sister ship, the Disney Dream. Cabanas, Animator's Palate, Enchanted Garden, Royal Court (Royal Palace on the Dream), Palo and Remy round out the main dining spots. And, with as many as 18,500 meals being served on the ship daily, they stay busy.
On a pre-christening tour of the new vessel, Christine Weissman, executive chef and manager of food standards and menu development for Disney Cruise Line, gave the media the lowdown on Fantasy's all-inclusive dining.
All guests take part in Disney's unique system of rotational dining between three restaurants: Animator's Palate, Enchanted Garden and Royal Court. Each night guests dine at a different restaurant, with their waiter or waitress migrating along.
On three- and four-night cruises this works out pretty well, offering a taste of each venue. Longer excursions are perfect for breaking the rotation for a meal at adults-only Remy or Palo, the ship's fine dining restaurants. On mornings at sea, Palo also offers a champagne brunch. Situated between the two, Meridian provides a quiet setting for a glass of wine or cocktail.
Cabanas offers another alternative to the dining rotation. It offers a super casual breakfast, lunch or dinner in a food court-style setting, serving an array of cuisines and dishes prepared in full view of diners.
Kids -- as every Disney escort and cruise vet assured me -- are fine away from their 'rents, as they never want to leave the teen or kids' clubs. They can grab a bite with or without the adults from quick-service Flo's Café with Luigi's Pizza, Tow Mater's Grill and Fillmore's Favorites dishing out the usual kid-friendly favorites: burgers, dogs, chicken fingers etc. These are also available on full-service kids' menus. This is still Disney after all.
Have an allergy? Like Disney parks, DCL is very accommodating. But, because of the obvious restraints of being out at sea, it's appreciated if guests inform agents at the time of booking -- or sometime before the ship sets sail. There are options already built into the menus, Weissman tells me. Vegan dishes are, of course, great for those who don't eat animal products, but they are also consciously planned with allergies in mind. Those with intolerances toward shellfish, dairy and eggs are set. As far as gluten allergies, DCL works with the same standards and purveyors as Disney Parks.
For a peek at the restaurants and food offerings aboard Disney Fantasy, check out the slide show below.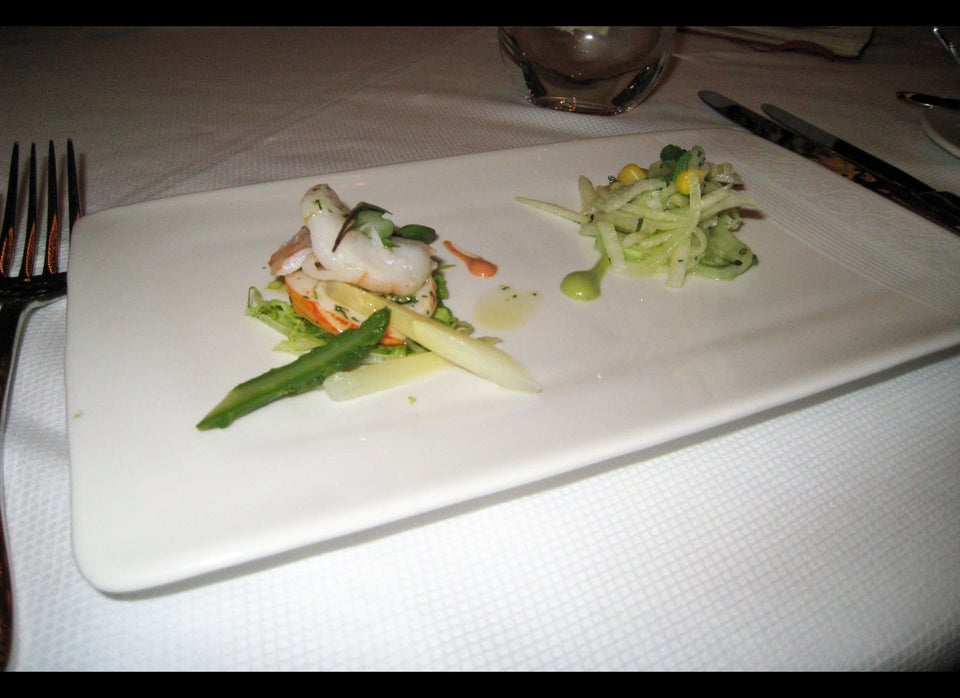 Disney Fantasy Dining