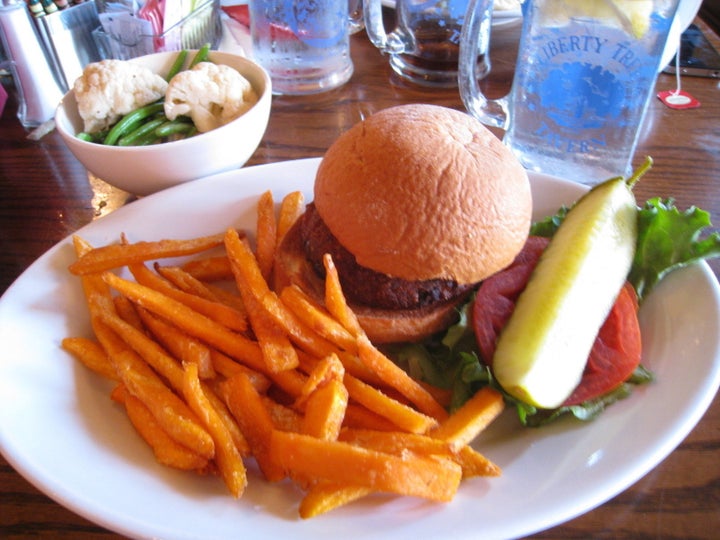 After years of frequent trips to Disney World, visits have become less about hitting the rides as enjoying the restaurants. But, on my most recent trip, I was curious to see how my favorite attractions would fare as this time I'd be working with a more restricted diet. Though I already knew Disney works to accommodate those with allergies, intolerances and lifestyle diets -- in my case, vegetarian and gluten restricted -- I was still impressed by the experience.
It should come as no surprise that Disney has much experience in this field given the volume of people it sees every year between Disney World and Disneyland. Of that, it's estimated that more than 565,000 guests with special diets were served last year, chef Gary Jones tells me.
"It's a big challenge, but it's an enjoyable challenge," he said. "Our number one goal is to take care of guests and their needs."
As culinary dietary specialist for the Disney parks, Jones is not only working to bring more healthy options to the parks -- including more vegan and vegetarian-friendly fare -- but he also oversees "stealth health" initiatives. The goal of these is to introduce more offerings that are already allergen-free or can be easily tailored for special diets. It's important that those with dietary concerns can enjoy the same menu items as everyone else, Jones says.
Attention To Detail
All of my meals were tweaked from the standard menus. At Tony's Town Square, gluten-free rice pasta was swapped out for semolina noodles in a pasta primavera dish. At 'Ohana the vegetarian stir fry was already a gluten-free choice thanks to the chef's conscious use of tamari instead of soy sauce. And, Liberty Tree Tavern offered its standard vegetarian burger unbreaded, on a gluten-free bun. (+1 for also bringing Earth Balance butter and olive oil-sauteed vegetables after I off-handedly mentioned I avoid dairy.)
"I think that's a reason Disney is so popular," my waiter Lee tells me before bringing out a few gluten-free cookies. "We really try to accommodate." He says he personally gets three to four special requests per day -- and that's just one server, at one restaurant, at one park.
Because I don't need to be extremely strict, I opted to go it alone at buffets. But, for those who need it, a chef will walk through the line to ID dishes that contain allergens. And, because cross contamination can be a concern, chefs will whip up a fresh serving of anything on the buffet back in the kitchen.
Does that explain the individual plastic boxes of food I saw a chef deliver to a woman at the Biergarten? Could be.
To make things easy on myself, and because I read menus like some read novels, I always first check out menus on AllEars.net, my favorite Disney blog site. The menus are kept pretty up to date, so I already have an idea of what I can ask the chef to prepare.
There's also a list of allergy-friendly quick-service food locations on the Disney World and Disneyland websites.
Putting Their Service To The Test
Getting a special meal can start as early as reservations are made, or as late as seating -- just let your waiter or host know. I chose to make a note of my requests on my reservations (either over the phone or online) to be safe. Upon arrival, reservation tickets are marked with a large, red "ALLERGY" stamp. At a la carte service, the general protocol is for the chef to visit the table to discuss a diner's particular needs.
Of course, even Disney has its hiccups. On two occasions I was brought salad with regular croutons after ordering a gluten-free meal. So, as anyone with a true allergy will tell you, ask questions if you're unsure of something. And while Disney tries to source top-notch special-diet-friendly foods, the gluten-free rolls I got were, frankly, too hard to eat.
Though there are no special prep areas, Jones assures me that backstage staff is vigilant: It's usually the head chef who is preparing special meals. Attention is also paid to cross-contamination issues with special training and the use of gloves plus parchment paper or plastic wrap to line surfaces if necessary.
Something For Everyone
Aside from great food, for which you can almost always rely on Disney, what's cool about the company's efforts is the fact that my family doesn't have to ask "Is there something you will eat there?" all the time. There really is something for everyone, everywhere. (Even those who keep Kosher, but that's another story.)
Perhaps Jones highlighted it best when he told me of all the personal letters chefs have received from guests over the years thanking them for being so accommodating. For some guests, Disney might be the only place their kids have been able to eat out, or that their whole family could eat out together.
Just another reason I think it's the happiest place on earth.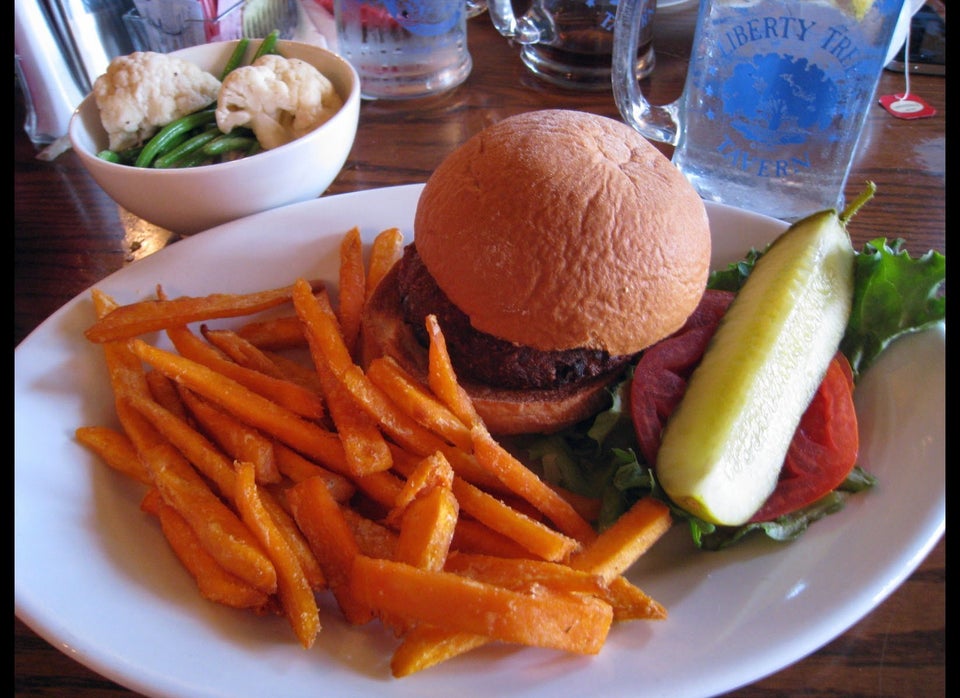 Vegetarian & Allergen-Free Dining At Disney
Related