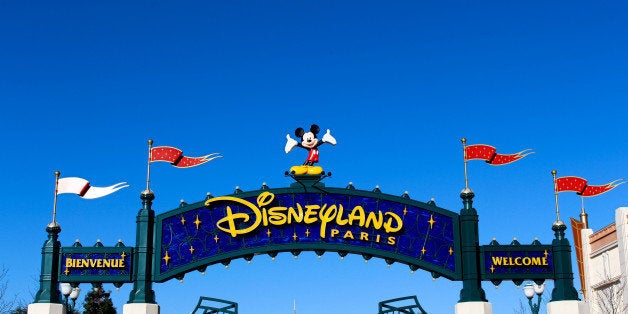 Tragedy strikes in Orlando, FL, yet again as the remains of two-year-old Lane Graves have been discovered after the child was reportedly attacked and pulled into the water by an alligator at Walt Disney World's Grand Floridian Resort. The incident was said to have happened while the toddler and his mother were attending an outdoor movie night at the resort. Witnesses of the incident said that they saw the mother with the toddler, who was wading on the edge on the lake, which seems to resemble a small beach.
At approximately 9:00 p.m., Lane Graves was attacked and pulled into the lake by an alligator reported to be four-to-seven feet in length. His father's attempts to dive in after him and force the alligator's mouth open to release the child were unsuccessful as the boy had already been pulled under the murky water.
Tragically, his remains were discovered, 12-15 yards from where the attack occurred, by an Orange County dive team after a grueling 16-hour search of the property. His body was found intact with a few puncture wounds and, while an autopsy has yet to be performed, it is likely that the cause of death was drowning.
Disney World commented on the incident by saying that in the 45 years since the canals have existed there has never been a report of an attack like this. The Seven Seas Lagoon, as the lake is called, is a man-made body of water that separates the resort from the Magic Kingdom park and stretches into a series of canals that wind through the entire Disney property.
While the hotel did in fact have signage posted around the Seven Seas lagoon that read "No Swimming Please," the question of whether or not Disney is liable for this incident is open for discussion.

IS DISNEY RESPONSIBLE FOR THE ALLIGATOR ATTACK?
As a business, Disney has a responsibility to ensure reasonable upkeep of its premises, which would include appropriate warning signage. While it may not be Disney's job to protect its guests and ensure their safety at all times, the question still remains, did Disney do enough to warn its guests of the possible danger of alligators in the Seven Seas Lagoon? As a Miami personal injury lawyer who has argued many cases against Walt Disney World as well as hundreds of other hospitality properties in premises-liability cases, I feel that there is a huge difference between signs that read "No Swimming Please" and "Warning: Beware of Alligators."
The Florida Fish and Wildlife Conservation Committee has reported that Disney routinely removes alligators from their property. That fact suggests they knew or should have known that that their waters were inhabited by alligators. It is Disney's duty to warn the public of these known dangers. However, according to WESH 2 news, there was only one alligator warning sign found on the property by a small pond. A few miles up the road the Hyatt Grand Cypress Resort displays a similar "No Swimming" sign with a secondary warning showing a picture of an alligator and the words "Please be aware of alligators in the lake." In this case Disney's lack of proper signage shows negligence on their behalf in their duty of care to their guests.
Our Miami personal injury law firm--located just hours away from Orlando, Florida--would like to express our deepest condolences for the Graves family. We add to that sympathy the hope that this accident will act as a wake-up call for Disney World to ensure that every precaution is taken, especially at such a popular family destination as Disney World. For further personal injury news, please consult our blog.
Support HuffPost
A No-B.S. Guide To Life
Related
Popular in the Community