A healthy change is taking place: Consumers are demanding that brands engage them in conversations versus one-way blasts.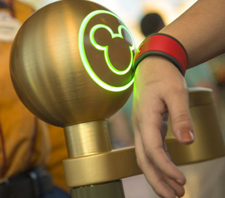 But for this to be effective, both consumers and marketers have to change previous behaviors.
Consumers have to recognize that to receive more relevant and personalized communications, offers, and experiences, they need to provide deeper personal or business information.
Marketers have to recognize that to competitively differentiate, they have to provide significantly more personalized communications, offers, and experiences. However, true personalization is based on much more than traditional transactional data. Marketers must earn the right to collect increasingly deeper levels of preference-based data.
How is this accomplished? With trust. According to the 2014 BrandSpark Most Trusted Awards, "Across categories when considering [a] purchase of a new product, shoppers consider it extremely or very important that it comes from a brand they trust."
Trust is the basis for obtaining deeper engagement with customers. It is a cycle:
Trust makes customers receptive to a reciprocity-based exchange of data in order to receive enhanced experiences.
The improved customer experience reinforces trust.
That, in turn, enhances trust.
Now customers are more motivated to provide deeper additional information.
Marketers can now engage customers in a deeper level of reciprocity-based interaction.
And the cycle continues, based on ever-deepening personalization and value.
An exciting example of reciprocity-based marketing is Disney's MagicBand bracelet app. In return for the collection of consumer data, Disney offers guests the ability to "enter the parks, unlock Disney Resort hotel room[s], and buy food and merchandise. Plus, [the] MagicBand gives FastPass+ access to all the experiences selected online." Users of the band and app can receive an email or text message about availability of reservations or rides noted as being preferred experiences.
In terms of data collection, MagicBands link electronically to an encrypted database of visitor information. The bands contain a radio frequency identification (RFID) chip that allows for the collection of intelligence that is coupled with guest input into the My Disney Experience app and Web site (input is voluntary.) All of this data gives Disney valuable information about customer preferences, which are then used to provide high-value experiences.
The Disney value proposition is in sync with findings that have emerged from Relationship Research our firm has conducted regarding what customers expect in a reciprocity-based relationship:
Trust: The marketer can be trusted to deliver on a fundamental brand promise.
Listen: The brand will listen to customers' needs, suggestions, and concerns.
Deliver: The brand will provide communications and experiences relevant to customers based on their individual preferences.
Following are four key takeaways for implementing reciprocity-based marketing strategies:
It is not customers' responsibility tell marketers what they want. Marketers must ask--and then respond with reciprocity-based customer experiences based on feedback.
Competitive differentiation is rooted in the ability to deliver offers, communications, and experiences based on the exchange of deep customer data and preferences.
Multichannel reciprocity-based marketing addresses the customer experience across all touch points, departments, locations, and company levels.
A high value, reciprocity-based customer relationship needs to be maintained throughout the life cycle of the customer, not just during the points of initial sale or add-on sales.
Ernan Roman is president of ERDM.
ERDM conducts Voice of Customer (VoC) research to identify high impact Customer Experience strategies.
Inducted into the Marketing Hall of Fame due to results clients achieve with ERDM's VoC research driven strategies.
Clients include IBM, MassMutual, Microsoft, NortonAntivirus, QVC and NBC.
Roman is the author of Voice of the Customer Marketing and of the Huffington Post published blog, Ernan's Insights on Marketing Best Practices.
Named by the Online Marketing Institute as one of the "2014 Top 40 Digital Luminaries" and by Crain's BtoB Magazine as one of the "100 most influential people in Business Marketing".
www.erdm.com
ernan@erdm.com
Popular in the Community