We're just a little bit in love with Disneyland -- and with uncovering every hush-hush secret hidden within the Happiest Place on Earth.
And many of those secrets, we've learned, are foods. From fine dining offerings (like layered sandwiches and pie à la mode) to guilty-pleasure classics (bring on the donuts!), Disney parks are full of snacks you may have never heard of (a pumpkin Mickey beignet?!).
Check in, eat up and enjoy -- because these eats are totally worth a ticket to the Disney parks.
1. Monte Cristo Sandwich
Part donut, part melty sandwich, this ooey-gooey hit from Café Orleans is the most savory dish this side of the Mississippi.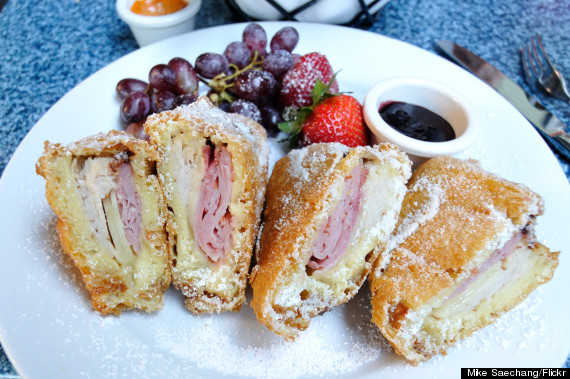 2. Pumpkin Mickey beignets
This fall, Foodbeast reported sightings of a Mickey-shaped, pumpkin-spiced beignet, aka the best pumpkin spice mashup to ever exist. The sugar-coated puffs of heaven are apparently a seasonal item at the Mint Julep Bar in New Orleans Square, but regular beignets are definitely offered year round... and they might be even yummier.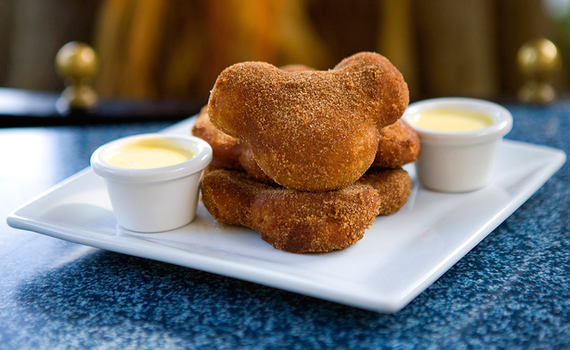 3. Dole Whip
The signature dessert of the Enchanted Tiki Room is thick, creamy pineapple soft serve that comes either alone or floating in a sea of sweet pineapple juice. Either way, it's a must-have for longtime fans of the park.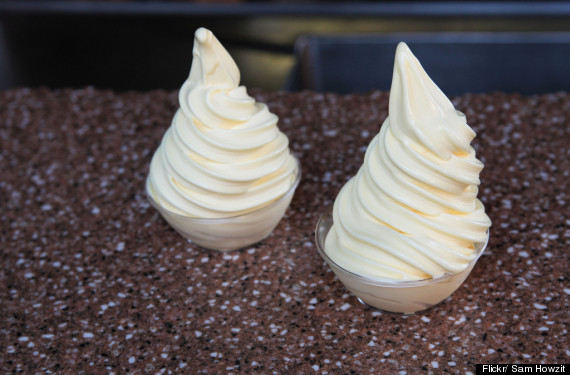 Flickr/Sam Howzit
4. Lobster Nachos
Fresh lobster, warm chips, TWO KINDS OF CHEESE, and chipotle cream. You'll find this game changer of dish at the Cove Bar, a fairly secret spot above Ariel's Grotto in Disney California Adventure.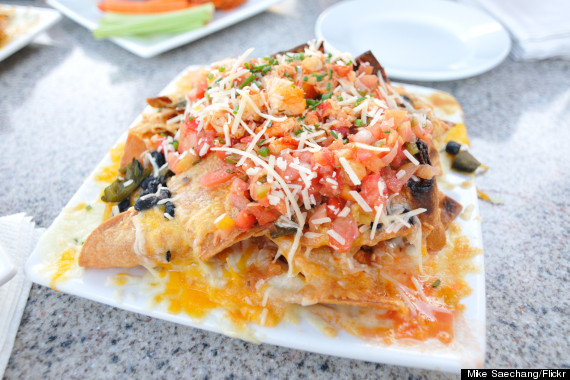 5. Mickey Waffles
Who could resist those puffy little eyes?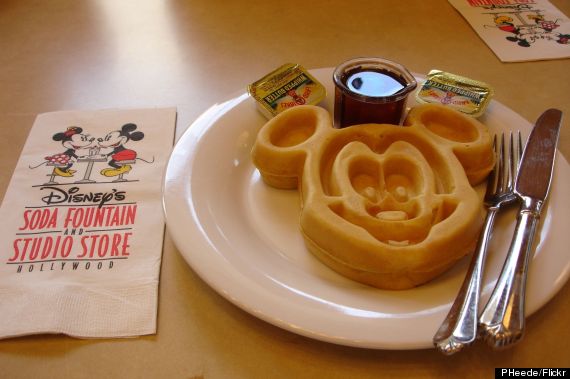 6. Pommes Frites with Cajun Spice Rémoulade
Disneyland foodies "dream about" their number-one park snack... probably because these fries are topped with parmesan and garlic.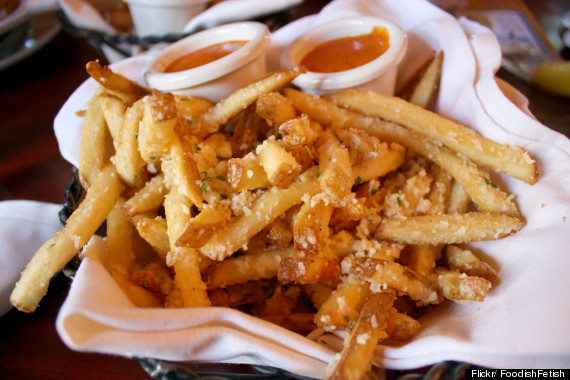 Flickr/FoodishFetish
7. Cinnamon Roll
Healthy or not, that thing is a sticky-sweet plate of delicious nostalgia.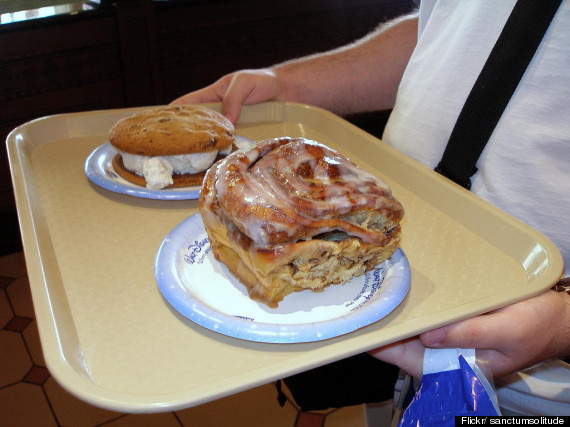 Flickr/sanctumsolitude
8. 'Ohana Bread Pudding à la mode with Bananas-Caramel Sauce
You'll find one of Disney World's best snacks -- a gooey bread pudding smothered in ice cream -- just outside the park, at Disney's Polynesian Village Resort.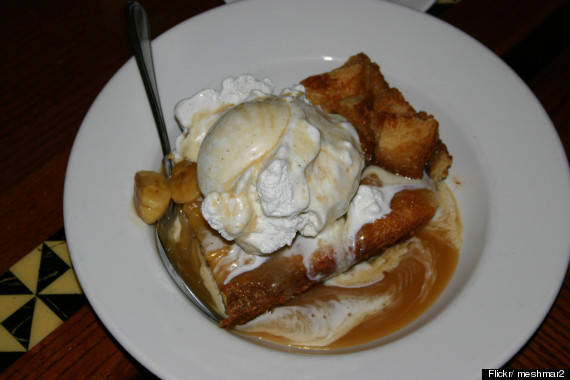 Flickr/meshmar2
9. Pretzel bites with Cheese Sauce
Troubadour Tavern offers these little babies in the shadow of the Fantasyland Theatre.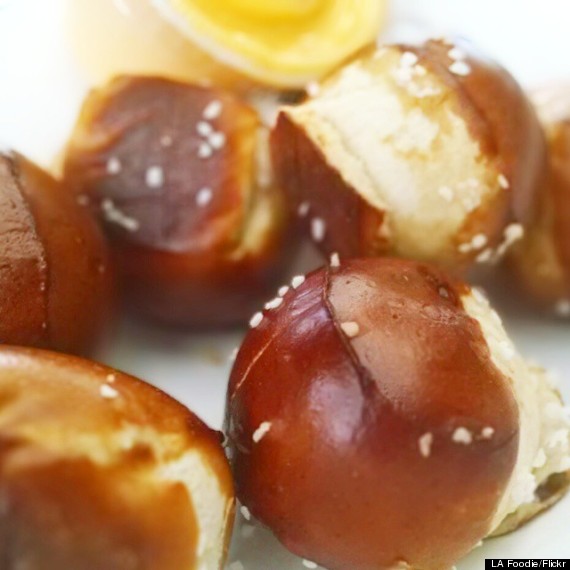 10. Apple Pie
There's nothing more American than a slice of this gem at the Carnation Cafe on Main Street, U.S.A. (dessert menu changes daily).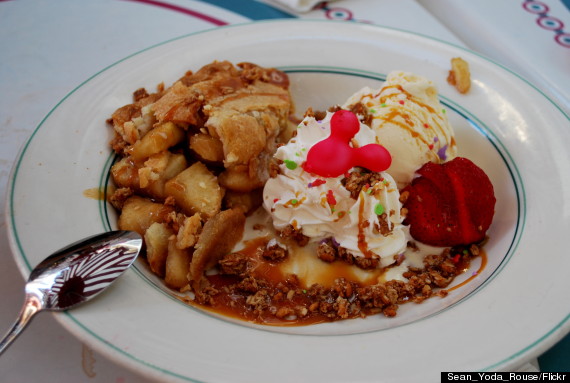 11. Mickey Pretzels
Pass the salt... because what's better than a warm, doughy version of Mickey's face?