Did Cinderella really want a Cinder-fella?
Since the inception of Disney movies, there have been a plethora of theories around the movie studio's "gay agenda." This doesn't exclude cartoons from other studios: most recently Gobber from DreamWorks' "How To Train Your Dragon 2" revealed his rainbow colors, which begs the question: Which other animated characters could have been gay?
Michael Schooley wrote this comical piece explaining, in detail, Disney's pro-homosexual, or "promosexual," themes in some of the studio's most iconic movies, including Rapunzel being desperate to "come out" of her tower, Simba being raised by two dads Timon and Pumbaa, and Elsa from "Frozen" and her brave ways.
Schooley joked about his article to HuffPost Live's Josh Zepps, saying, "If you watch any of these movies, you're going to see whatever you want to see."
Kathryn Bond Stockton, author of The Queer Child, also joined the conversation to explain the role connotation plays in these movies.
"What we're talking about is connotation," Stockton said. "Connotation is constantly happening and building and morphing around the words that we actually have. So that's what's so important about the word 'gay' not being used. It allows connotation to kind of ... work its magic.
Watch the full conversation about what kids can learn from gay cartoon characters below:

Support HuffPost
Every Voice Matters
Before You Go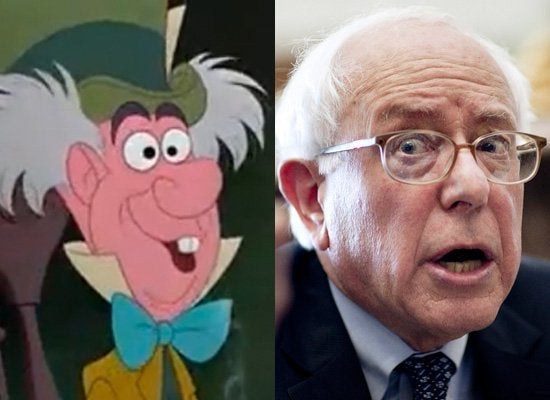 Politicians Who Look Like Disney Characters
Popular in the Community