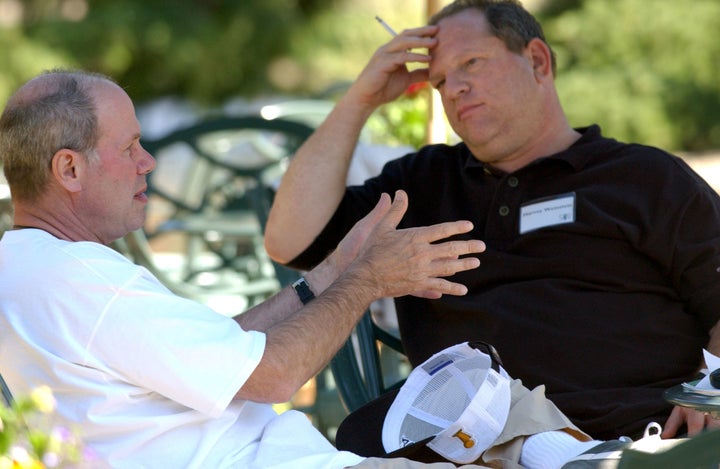 Hollywood is no longer afraid of Harvey Weinstein.
Ever since The New York Times published its investigation into the movie mogul's rampant sexual harassment, dozens of celebrities and others within the film industry have said out loud what they long kept private: For decades, Weinstein terrorized actresses and employees in ways both predatory and possibly criminal.
Though it has finally become socially acceptable to criticize Weinstein, much less has been said about the institutions that surrounded him ― Miramax, Disney, The Weinstein Company. The old conspiracist question remains: What did these companies know and when did they know it?
There is reason to believe at least some people within Disney, which owned Weinstein's production company for a dozen years, knew about his behavior. One former Disney human resources employee told us he received complaints from at least five women about Weinstein. "It was a known secret that the sexual harassment was part of his deal," he said.
He couldn't tell us much more, however, and follow-up reporting has borne little fruit. Disney did not respond to a request for comment.
The official version of the story is that the principals at Disney were shocked at the allegations leveled against Weinstein. Bob Iger, Disney's chairman and CEO, was one of the first to condemn Weinstein, saying, "Harvey Weinstein's reported behavior is abhorrent and unacceptable, and it has no place in our society."
Is it possible that some of the most powerful people at Weinstein's company were among the very few in the entertainment industry who remained totally ignorant of his reputation for harassing and assaulting women?
Disney presided over Weinstein's Miramax from 1993, when it acquired Miramax, until 2005, when Weinstein left. During the period, Disney gave Weinstein and his brother Bob near-complete creative autonomy, and they took advantage. It was under the empire of the mouse that Weinstein reached the height of his powers ― flush with Disney money, producing one Oscar winner after another.
He also reached at least one legal settlement involving his inappropriate behavior. In 1998, Zelda Perkins, then Weinstein's assistant at Miramax, came forward with allegations she faced years of sexual harassment from the film mogul. "I wanted to expose him [and] thought that we could go to Disney," she recently told the Financial Times. "But the lawyers were reluctant. They said words to the effect of: 'they are not going to take your word against his with no evidence.'"
As part of her settlement with Weinstein, Perkins was prohibited from receiving a full copy of her nondisclosure agreement, she said. But she also said the settlement required Miramax to agree to two things: appoint three "complaint handlers" for all future harassment allegations against Weinstein, and dismiss Weinstein or tell the bosses at Disney if another complaint against Weinstein led to a settlement "of either £35,000 or six months' salary" within two years.
An unnamed actress has sued Weinstein, along with The Walt Disney Company, Miramax and an assistant, Barbara Schneeweiss, the Toronto Star reported Tuesday. The suit claims the film mogul sexually assaulted her twice in Toronto back in 2000, when Weinstein still with Disney-owned Miramax.
In response, a spokesperson for Disney told the Star the company did not know of any complaints, lawsuits or settlements related to Weinstein during his time with the company as he was given "virtual autonomy" to run Miramax. "There is absolutely no legal basis for this claim against the Walt Disney Co. and we will defend against it vigorously," a spokesperson said.
So, did employees within Disney know about Weinstein's behavior and try to blow the whistle on him? Did the powers-that-be at Disney adequately address any concerns? And could Disney have done more to protect victims of Weinstein's abuse?
This article has been updated to include mention of the Canadian suit reported Tuesday by the Star.
Related
Before You Go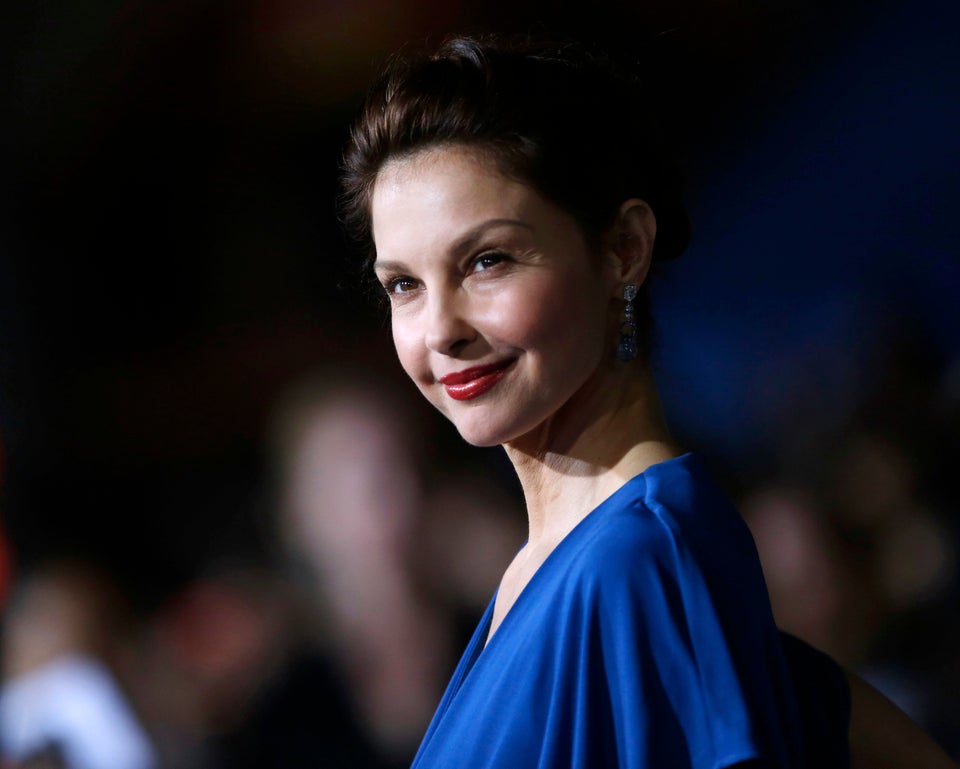 Celebrities React To Harvey Weinstein
Popular in the Community