Disney lovers Teresa Marra and Peter Steele wanted to get married at Disney World in Orlando, Florida, but knew that throwing a wedding so far from home would mean that many of their guests would be unable to attend.
So instead, the couple ― who live in Poughkeepsie, New York ― decided to bring some of that signature Disney magic to a location more convenient to their guests: Bear Mountain Merry-Go-Round Pavilion in Bear Mountain, New York.
"Haunted Mansion is one of our favorite rides," the bride told HuffPost. "It's such a classic and so visually iconic. I am also a 'Halloween is every day' kind of girl, so it also fit with my natural aesthetic."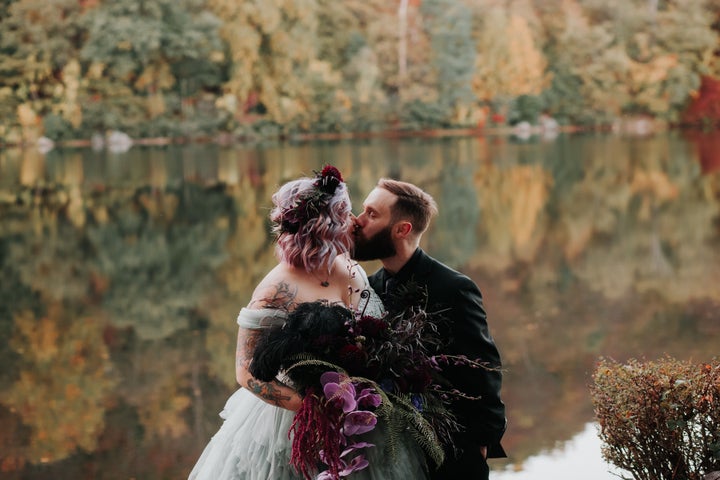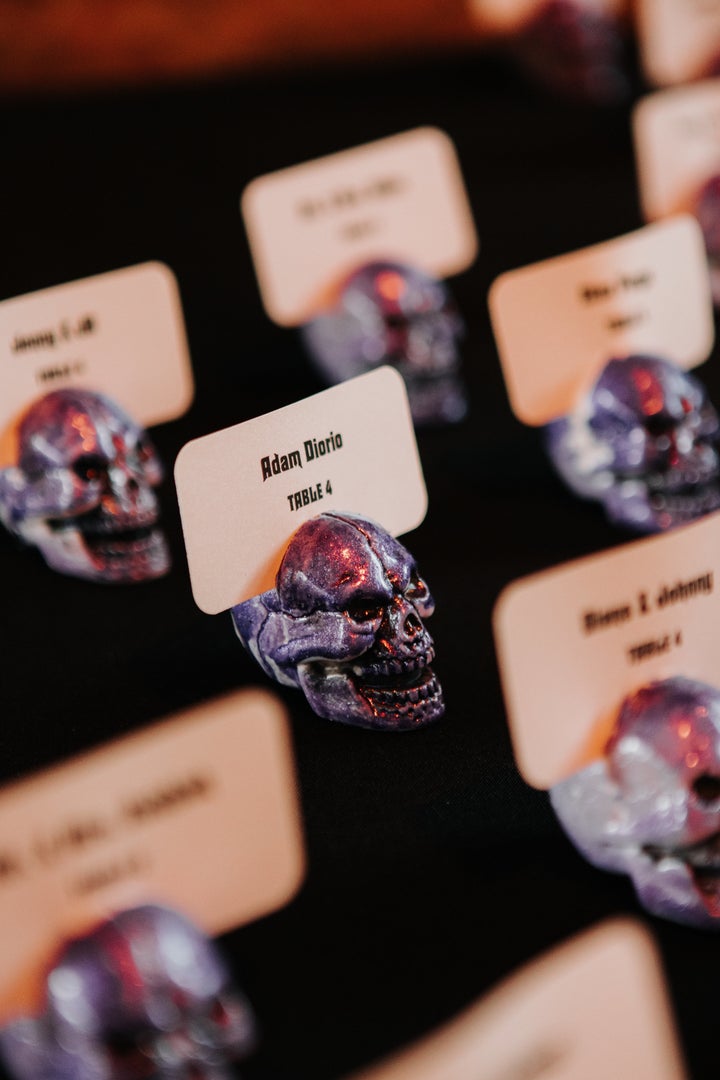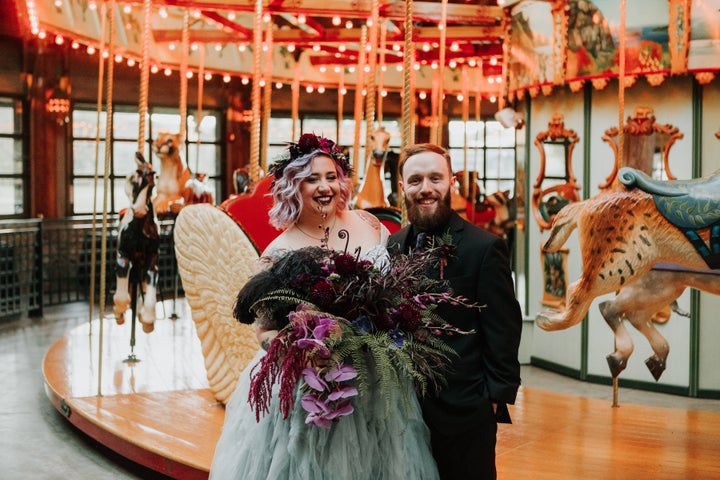 Disney has been a part of the couple's love story from the very beginning. When they met in August 2014, they hit it off talking about a shared obsession with all things Disney.
"I have loved Disney since before I can remember and the same thing with Peter," Teresa told HuffPost. "Disney is one of the first things that we bonded over. He saw one of my Disney-inspired tattoos on my arm and mentioned how he loved Disney too."
She continued: "We love the magic that Disney brings to our lives everyday. We are constantly planning trips, from long vacations to quick weekend getaways. We wear Disney-inspired clothing. We are a Disney couple through and through."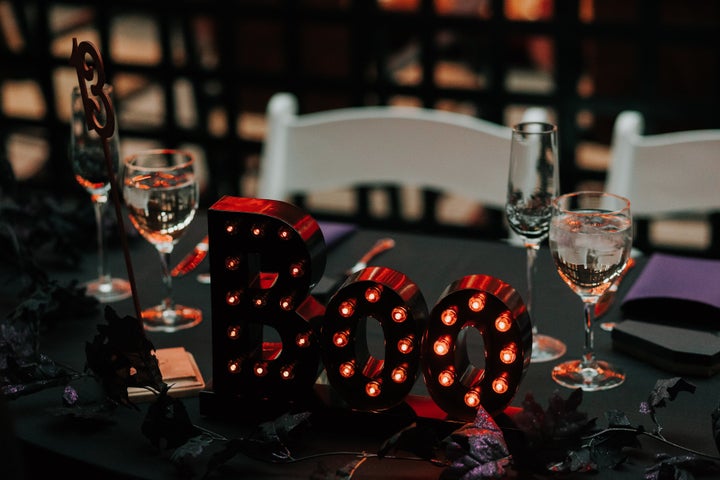 Almost every detail from the couple's big day tied into their Haunted Mansion theme, including the music. The bride walked down the aisle to the instrumental music from the ride and the couple entered the reception to "999 Happy Haunts," a song from the graveyard part of the attraction.
The color scheme for the celebration was black and purple ― the same colors as the wallpaper on the ride.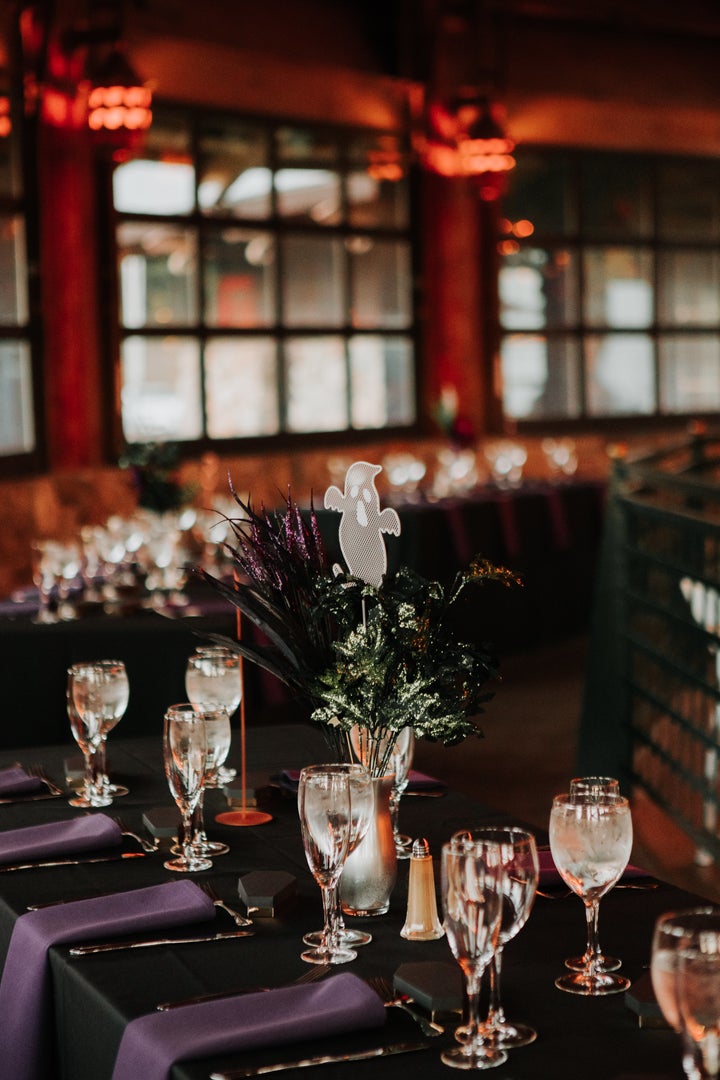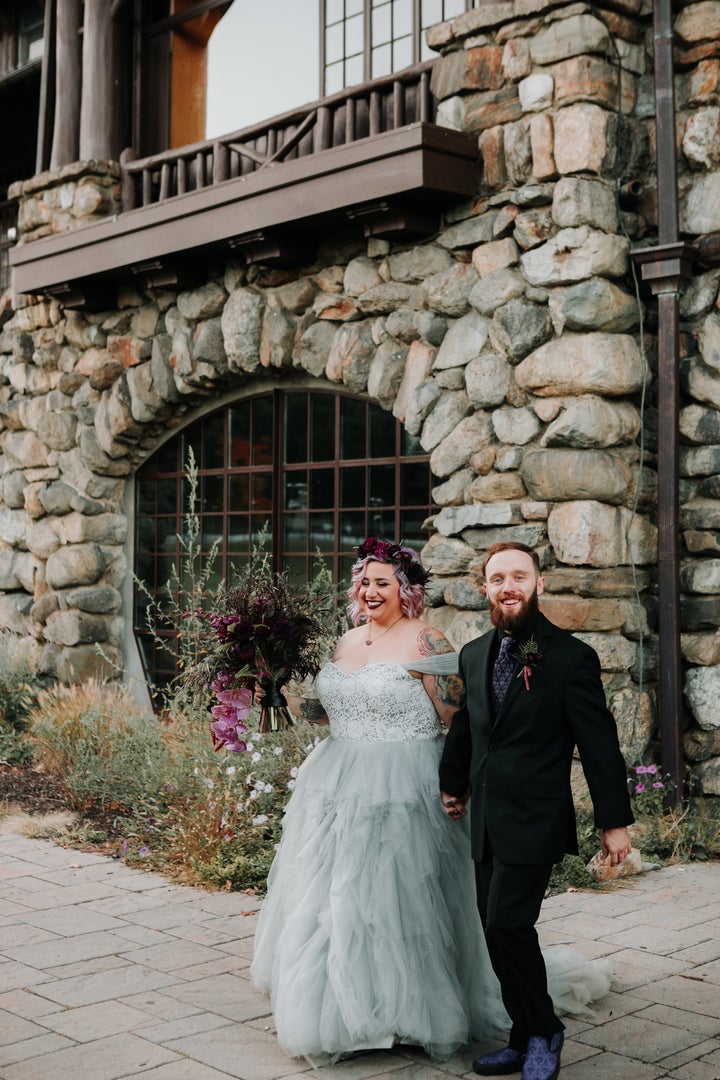 The groom wore the official Disney Haunted Mansion tie: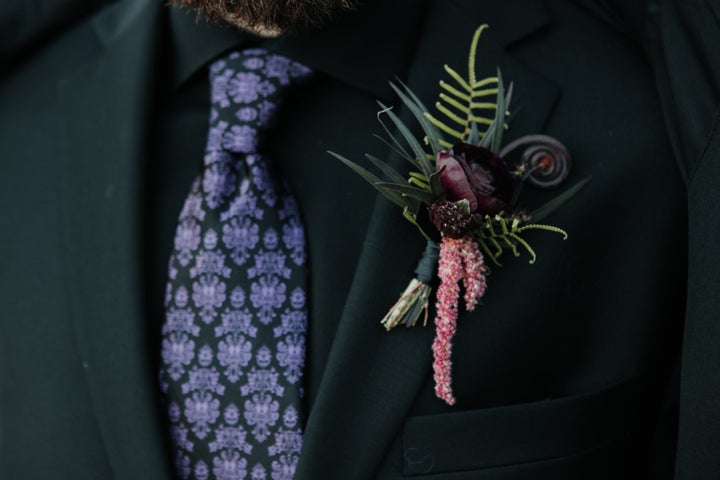 The flower girl threw purple paper bats instead of flowers when she walked down the aisle.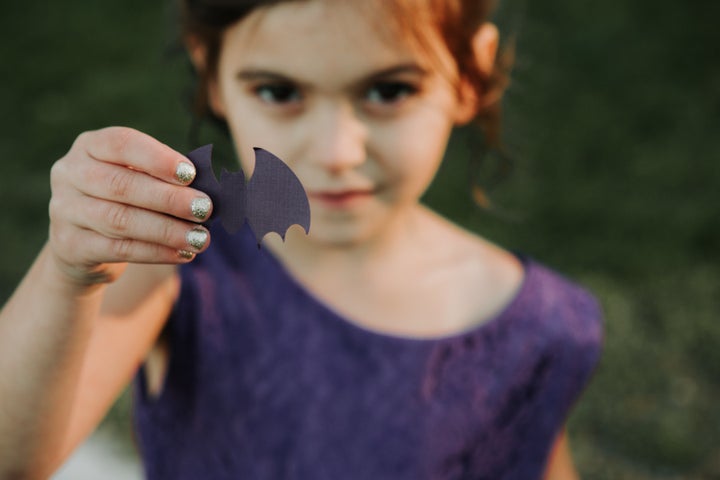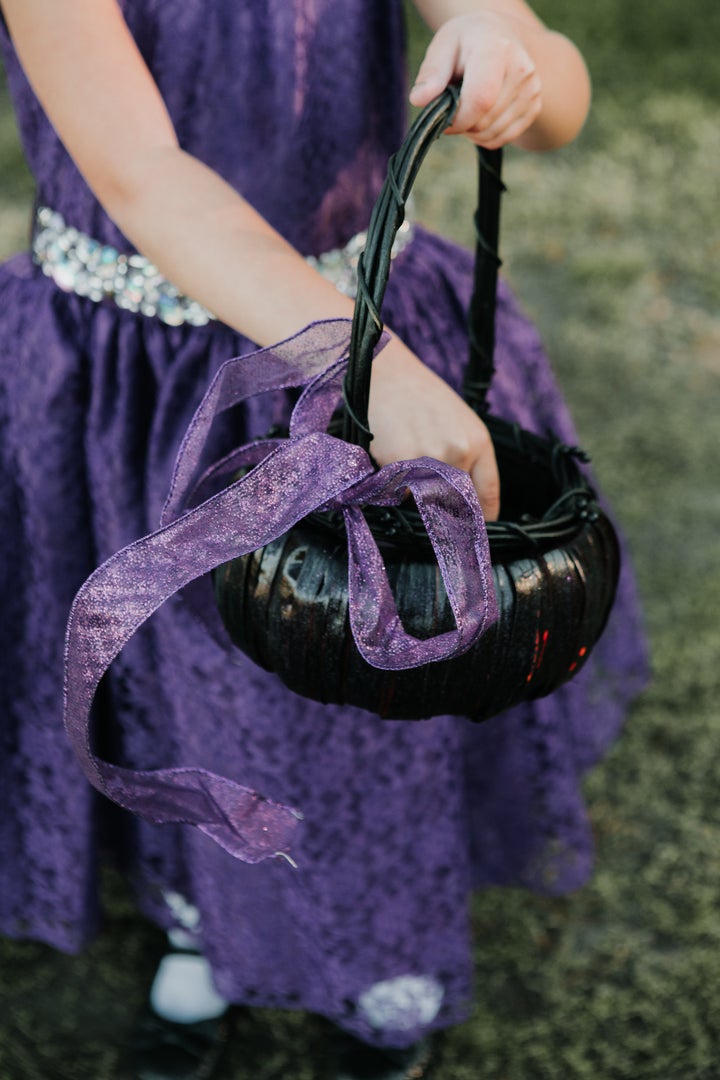 The newlyweds both sported Haunted Mansion footwear.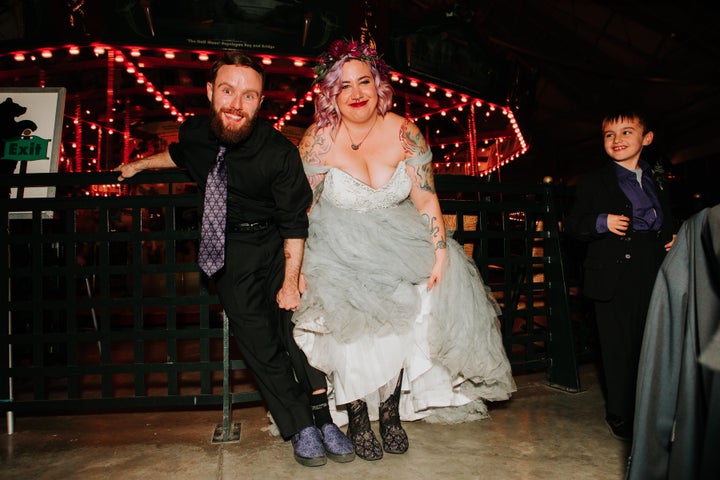 The centerpieces ― DIYed by the bride ― were inspired by the graveyard portion of the ride.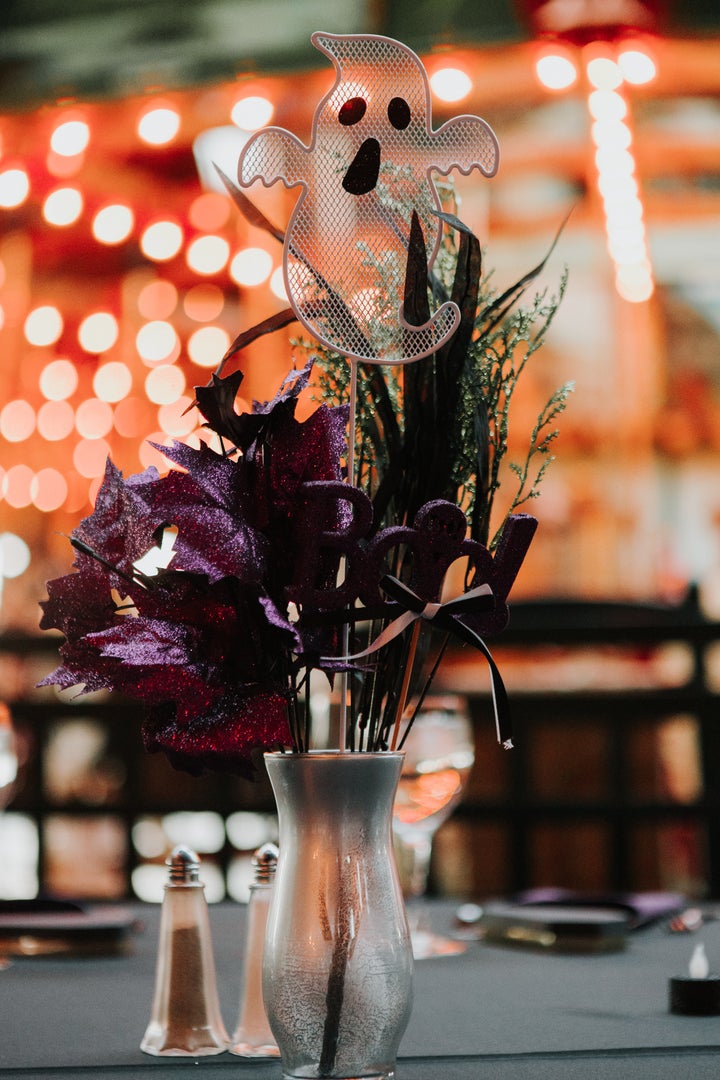 The officiant wrote the ceremony to include both Haunted Mansion and other general Disney references.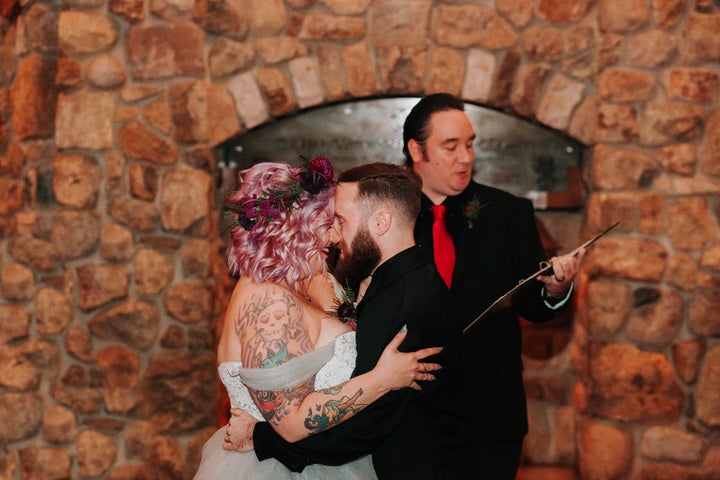 The wedding cake and cake toppers were on-theme as well.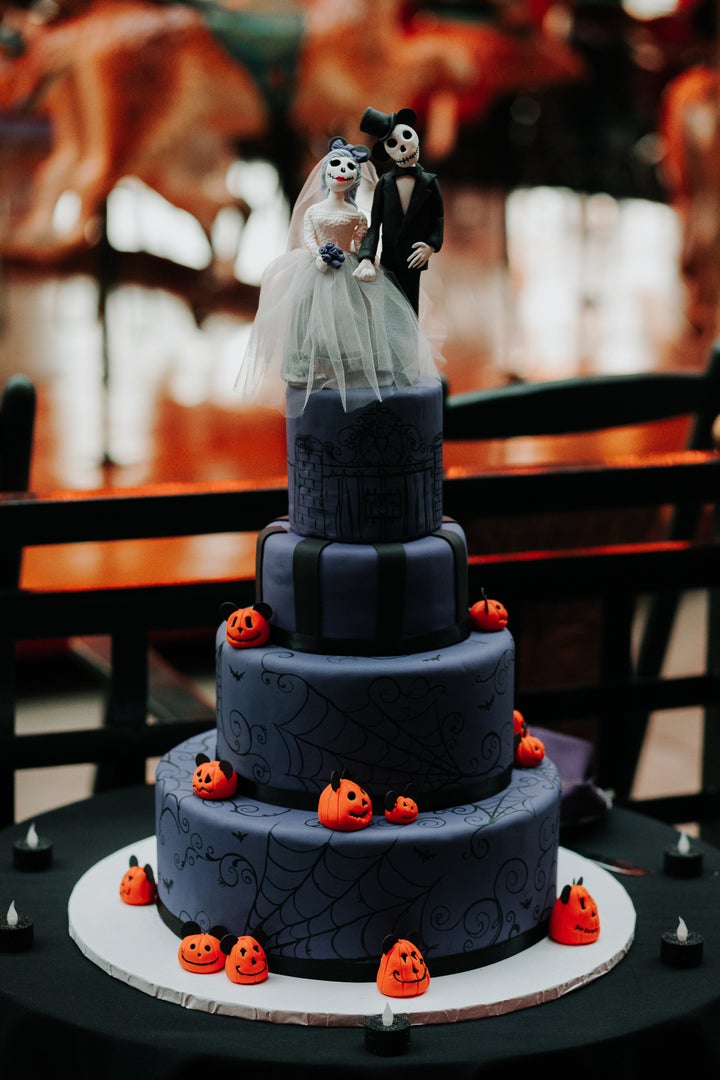 The only thing that wasn't Haunted Mansion-themed?
"The working Merry-Go-Round that we got to ride all night," the bride told HuffPost. "That was simply just some extra whimsical magic thrown in there."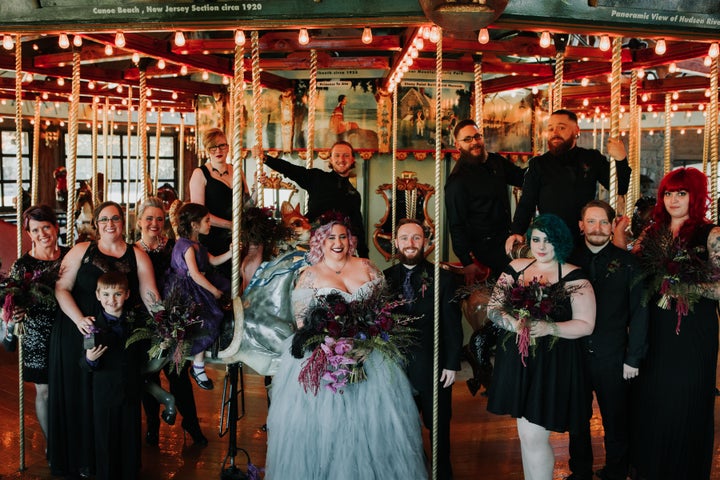 The newlyweds first met at their local mall three years ago. They got engaged the following year on their first trip to Disney World as a couple.
"He proposed to me during Mickey's Not So Scary Halloween Party and we were dressed as Mickey and Minnie Mouse," Teresa said.
Below, check out even more photos from the hauntingly beautiful celebration: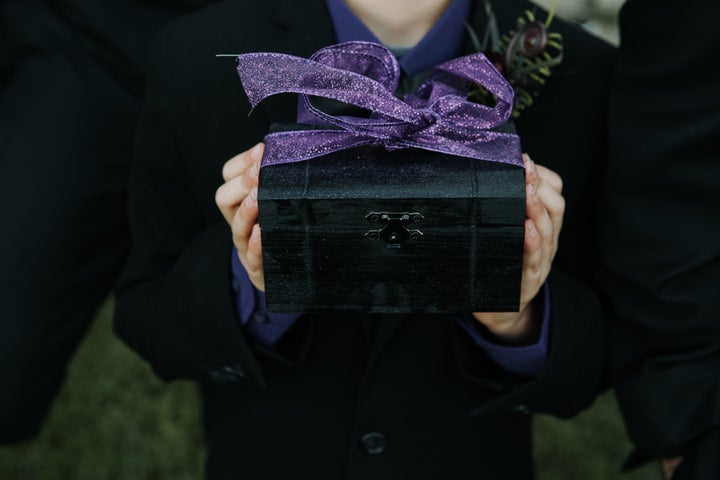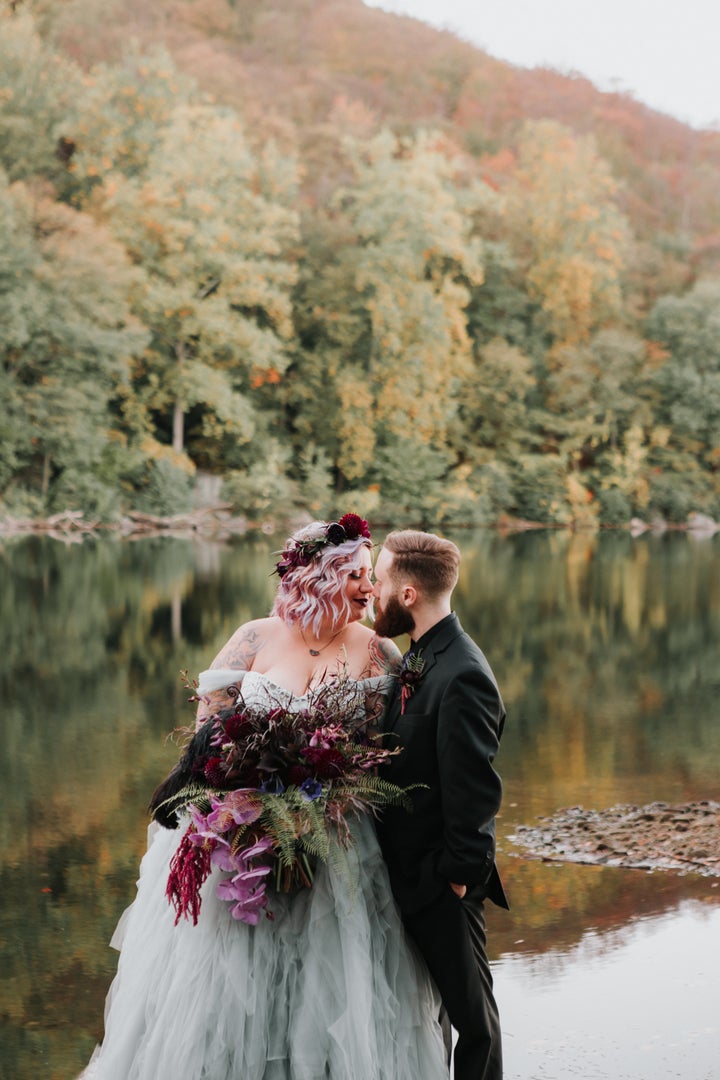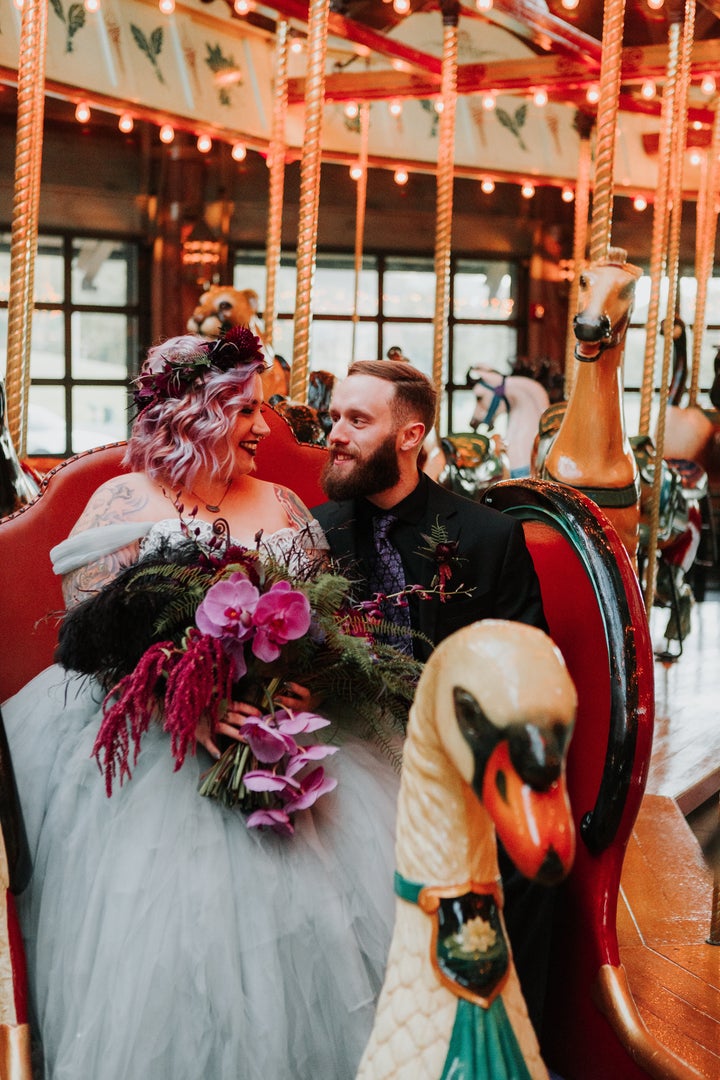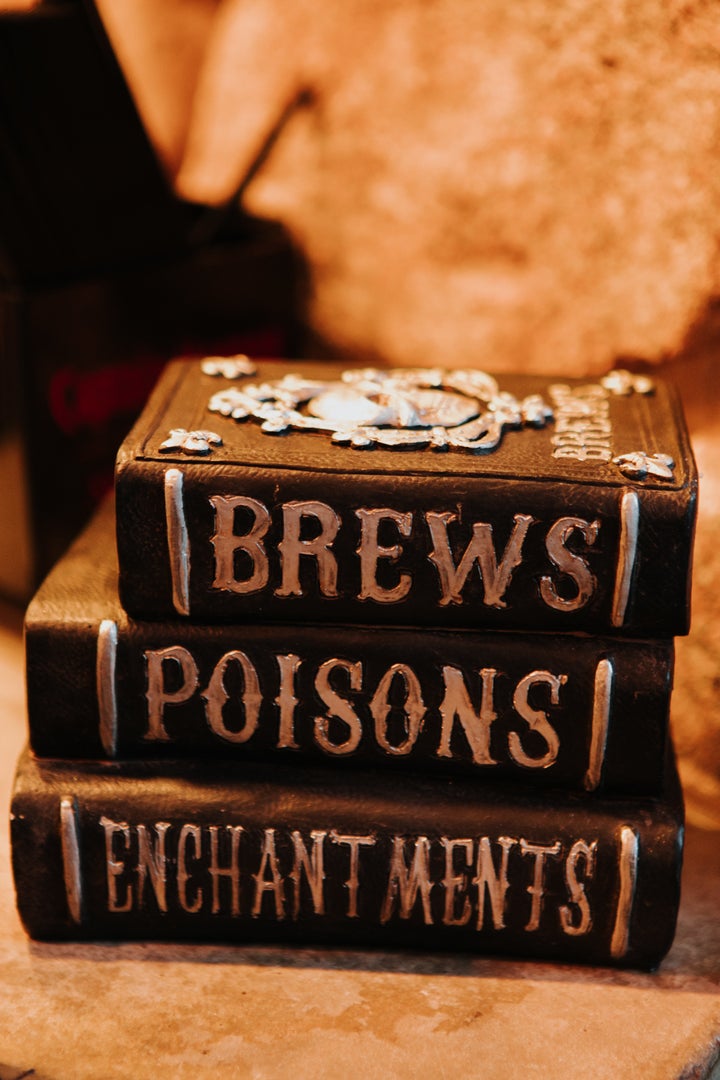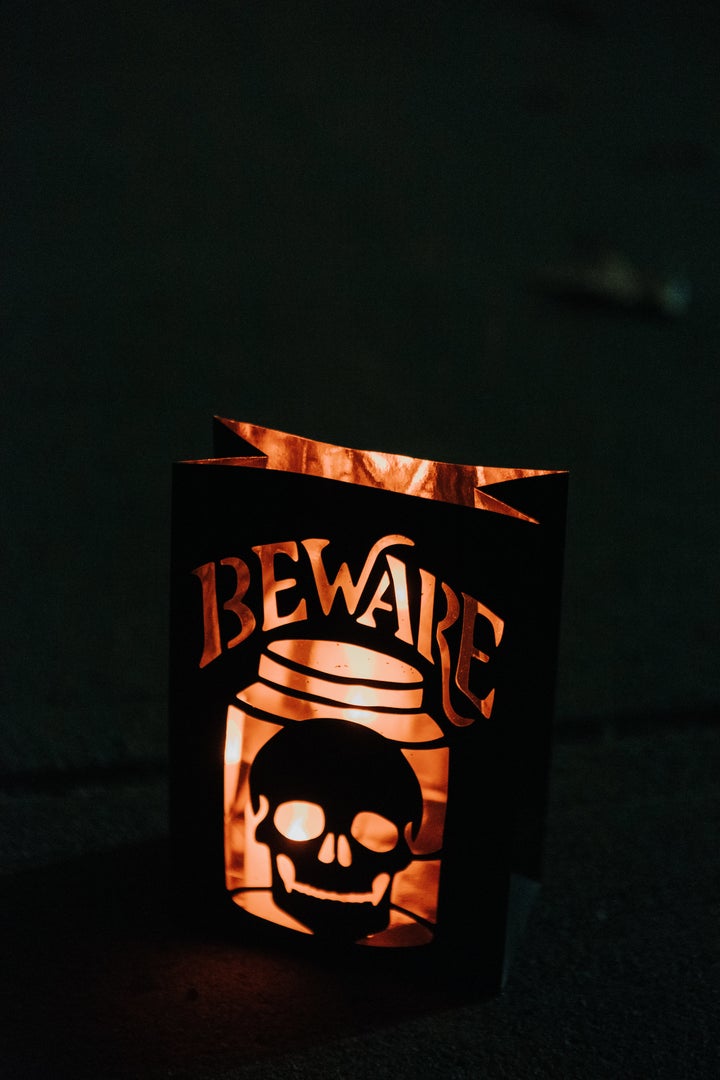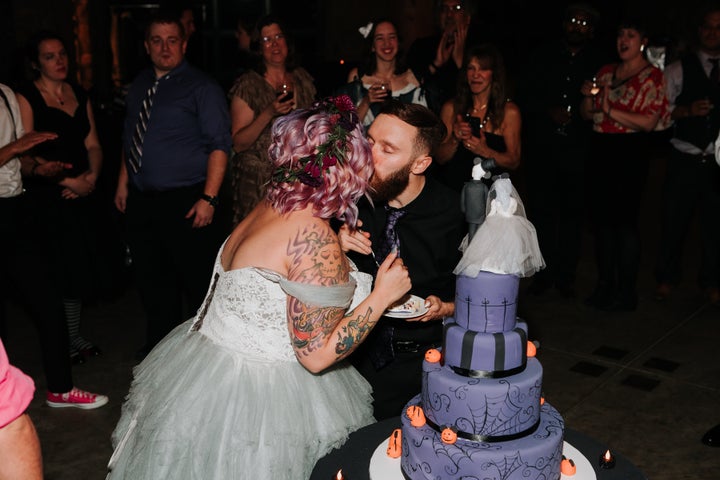 Related
Before You Go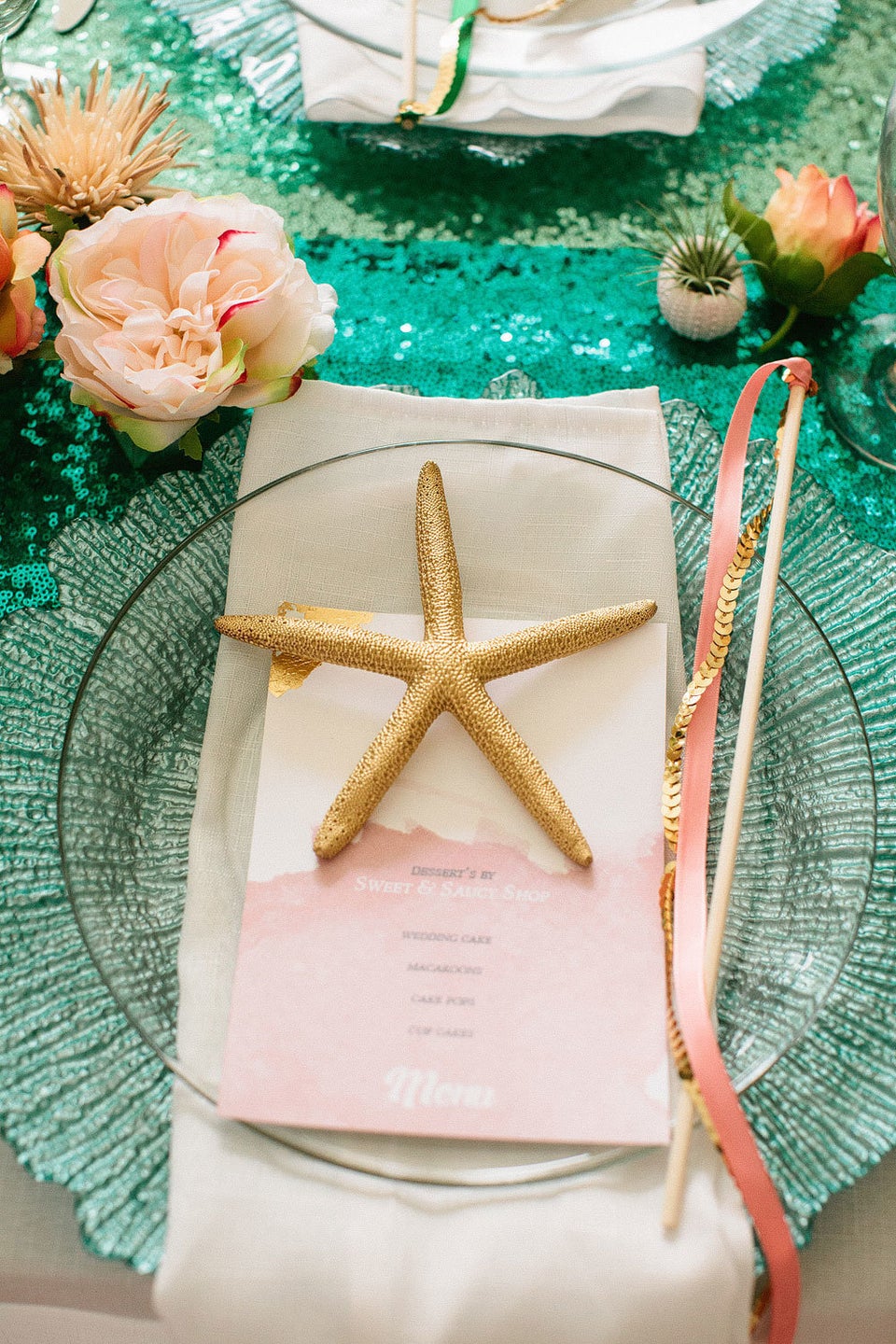 Disney Wedding Ideas