The Hall of Presidents at WDW's Magic Kingdom is renown for a lot of reasons: Its earnest, respectful and almost painfully balanced look back at our nation's history. Not to mention being a technological marvel that – thanks to the magic of Audio Animatronics – manages to create the illusion that all of this country's Commander-in-Chiefs have somehow gathered together onstage at one point in time. Where they then all interact with one another with great dignity & restraint.
But you know what Disney's Hall of Presidents isn't famous for? Being a thrill ride. Which is why – when the Imagineers were writing a new script for this theme park's Enchanted Tiki Room in the late 1990s – they actually felt comfortable with closing out that show with a joke which identified this Liberty Square attraction as a great place to grab a snooze.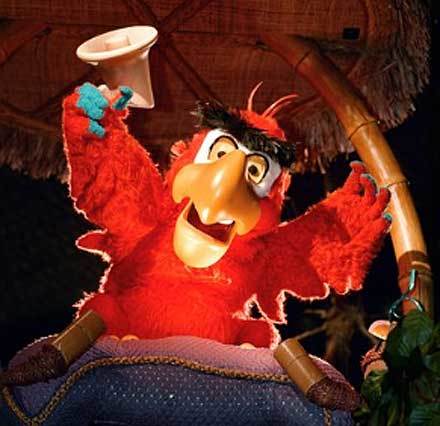 I bring this story up today because – given everything that's been bubbling up online lately about WDW's Hall of Presidents – you'd think that this 46 year-old Magic Kingdom show was the most exciting / controversial attraction in theme park history.
According to Disney Company insiders that I spoke with earlier today, all of the challenges that the Imagineers have reportedly been facing when it comes to dealing with the White House over Trump's involvement with WDW's Hall of Presidents are non-existent.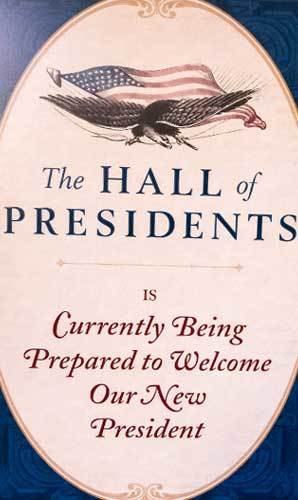 Based on what I've just been told, relations between all parties involved here have been professional and cordial for months now. Just as they've done in the past, Walt Disney Imagineering will be sending a team to Washington D.C. sometime in the not-so-distant future. They'll then set up a temporary recording studio somewhere inside of the White House. Where – as our current Commander-in-Chief reads the speech that his AA figure will eventually present inside of the Hall of Presidents – the Imagineers will also be filming Mr. Trump's movements. So that this reference footage can then be used to program the animatronic version of our 45th President.
Once the Imagineers have collected all of this material, they'll then return to Imagineering headquarters in Glendale and begin the final phases of updating WDW's Hall of Presidents. And just so you know: When this Liberty Square attraction finally re-opens later this year, the Trump AA figure won't be the only new thing inside of this 700-seat theater. WDW Guests can expect to encounter a significantly refreshed show building with all sorts of upgraded equipment. We're talking a brand-new Hi-Def projection system. Not to mention an updated multi-screen viewing experience as well as a kick-ass new sound system.
But you know what these folks won't find? Controversy. When WDW's Hall of President finally re-opens later this year, you should expect the same sort of earnest patriotic pageant that – just as it has for nearly 50 years now – will entertain & educate some Guests while it also manages to put a number of tired tourists to sleep.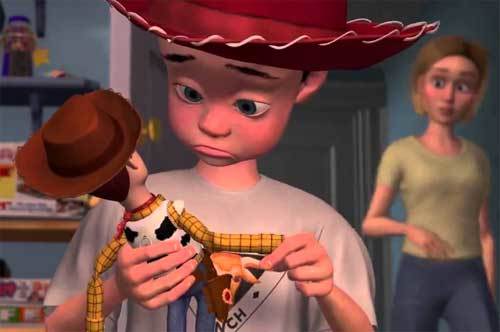 So – again – just to repeat what Andrew Stanton said about that "Toy Story" backstory which turned out to be fake news. "Everyone go back to your homes. Nothing to see here."
Related
Popular in the Community