Someone better tell Nanny that she needs a new pair of green & blue knee socks. Because the Muppet Babies are headed back to the nursery.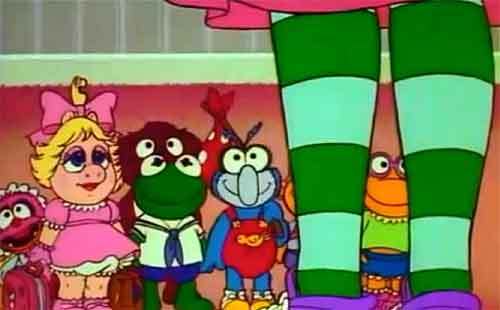 Sometime in early 2018, a reimaging of this much-beloved TV show (which – back in the 1980s – was a four-time winner of the Daytime Emmy for Outstanding Animated Program) will premiere on Disney Junior. A co-production of that cable channel, Disney Consumer Products and Interactive Media's (DCPI) Content & Media group, and The Muppets Studio, this CG-animated series will chronicle the playroom antics of Baby Kermit, Baby Piggy, Baby Fozzie, and the rest of their pre-school pals.
The Muppet Babies have kind of a colorful history. This pint-sized version of Kermit & Co. was first introduced to the world back in 1984 with the theatrical release of The Muppets Take Manhattan. Movie goers were really taken with a fantasy sequence from that film which had Baby Piggy crooning "I'm Gonna Always Love You" to Baby Kermit. So much so that The Jim Henson Company decided to build a brand-new animated series around this version of the characters.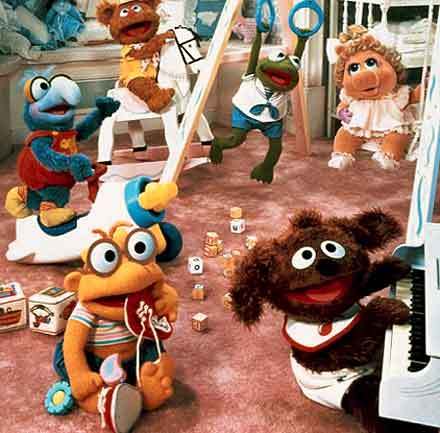 Partnering with Marvel Productions (Yes, that Marvel. The powerhouse that Disney acquired in 2009. More importantly, the entertainment company behind the Marvel Cinematic Universe. Which expands yet again next week with the release of Doctor Strange), Henson produced seven seasons of the "Muppet Babies" TV series. Which then ran on CBS as part of the Tiffany Network's Saturday morning line-up from September 1984 right through to November of 1991.
Disney – with its CG reinvention of this super-popular, hand-drawn animated series – is clearly hoping that they'll be able to capture lightning in a baby bottle. As Nancy Kanter (i.e., the executive vice president of Original Programming and general manager of Disney Junior Worldwide) put it in the press release that officially announced this project: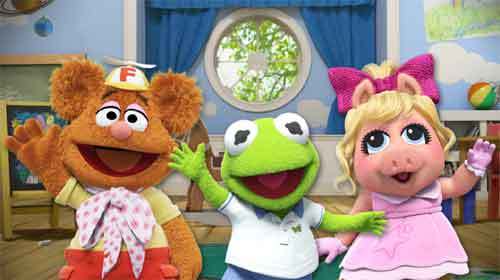 "We are proud, and a little bit giddy, to begin production on our new version of the much-loved 'Muppet Babies.' Parents will delight in seeing their favorite Muppets in the mixed animation style they remember from the original series, and kids will be introduced to this warm and zany world made just right for the Disney Junior audience."
For people who grew up in the 1980s and watched "Muppet Babies" during its original network run, the big question now is: Will Disney Junior attempt to recruit the voice talent who originally made these characters talk.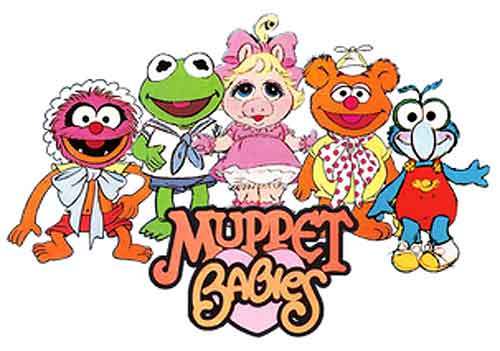 Sadly, Barbara Billingsley (i.e., the voice of Nanny. Though baby boomers probably know Barbara best from her portrayal of Theodore Cleaver's mom in that classic 1960s sitcom, "Leave it to Beaver") is no longer with us. But Dave Coulier (i.e., the voice of Baby Animal. Though – to TGIF fans – Coulier will always be Uncle Joey from "Full House" / "Fuller House"), Howie Mandel (i.e., the voice of Baby Skeeter. This stand-up veteran now serves as one of the judges on NBC's "America's Got Talent"), voice industry legend Frank Welker (i.e., the voice of Baby Kermit) and genuine Disney Legend Russi Taylor (i.e., the voice of Baby Gonzo. More importantly, Russi's been the official voice of Minnie Mouse since 1986) are all still around.
So one has to wonder if Disney will reaching out to any of the original members of the "Muppet Babies" voice cast and asking them to once again speak for these characters when they return the nursery in early 2018. With Tom Warburton ("The 7D") serving as the executive producer of this new Disney Junior show and Emmy Award-winner Eric Shaw ("SpongeBob SquarePants") acting as this animated series' story editor.
Popular in the Community