Twenty-five years ago, when The Little Mermaid first arrived in theaters, The Walt Disney Company really wasn't ready to capitalize on how successful that hand-drawn animated feature would become.
And I mean really not ready. If you dropped by your local Disney Store during the 1989 holiday season looking to purchase some The Little Mermaid -themed merchandise, you'd have learned that what little had been ordered in advance had long since been sold out. Most likely, the only item that would have been left in stock was an Ariel doll with long blonde hair.
"Why blonde hair instead of Ariel's usual ginger locks?" you ask. Because Mattel (i.e., the venerable toy company that had produced this misbegotten piece of Mermaid merch) had research in hand that stated that little girls didn't like to play with red-haired dolls.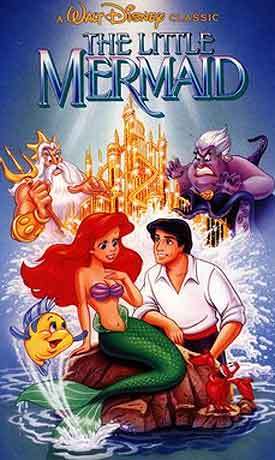 The Mouse did learn for its initial Mermaid-related mistakes. Which is why by May 18, 1990 (when the home video version of this Academy Award-winning film first went on sale), Mickey had more than 40 additional licensees lined up. As a direct result, sales of Little Mermaid-themed merchandise accounted for nearly a third of total sales at the Disney Stores in the months that followed this animated feature's release on VHS.
Now you'd think that the rest of The Walt Disney Company would have learned from the Disney Stores' 1989 misstep and then gotten serious about the Little Mermaid business. But even though Ariel eventually became one of Disney's most popular characters, becoming a huge driver for the company's $3 billion-a-year Disney Princess franchise, it still took Disney Parks & Resorts 12 years before it finally built its very first Ariel-inspired "land" (Mermaid Lagoon. Which opened at Tokyo DisneySea back in September 2001). And it would then be another decade before the first stateside ride (The Little Mermaid: Ariel's Undersea Adventure, which debuted at Disney California Adventure Park back in June of 2011) starring Flounder and friends would open.
So when it came time to cash in on another film based on another Hans Christian Andersen tale, Disney was determined not to make the same mistakes that it had made with Ariel when it came to Anna & Elsa. Which is why -- as it looks for new ways to extend the reach of the Company's hugely popular Frozen franchise -- the Mouse is NOT moving at a glacial pace.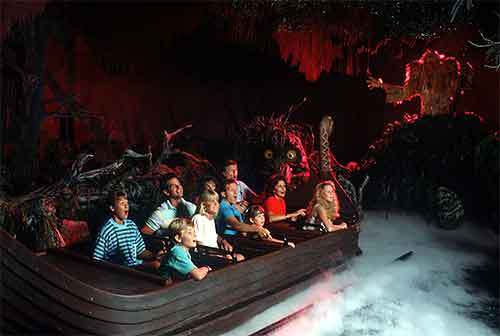 Take, for example, the Frozen-themed attraction that Disney Parks & Resorts announced this past Friday. To make sure that theme parks fans will be able to journey " ... to Arendelle and immerse them in many of their favorite moments and music from the film" as quickly as possible, the Imagineers have decided to close Walt Disney World's Maelstrom attraction on October 5th. And as soon as the last guest gets off of this boat ride (which is the centerpiece attraction of World Showcase's Norway pavilion), construction workers will then begin gutting this Epcot show building.
Mind you, WDI plans on leaving Maelstrom's boat-and-trough ride system in place. Which is what will then allow Walt Disney World to get its Frozen-inspired attraction (which will make use of dimensional sets, animatronic figures and film footage to recreate memorable scenes and characters from that Chris Buck/Jennifer Lee film) open by late 2015/early 2016. And by swapping this ride's entrance and exit and then removing some of Maelstrom's post-show elements, the Imagineers even plan on lengthening the trough that these boats travel in. Which will then allow them to fold in a few more show scenes featuring Anna, Elsa, Kristoff and Olaf.
But again, it'll be at least 15 months before WDW's new Frozen ride will welcome its first guests. So to tide Anna and Elsa fans over 'til this Epcot attraction can open, Disney's Hollywood Studios has decided to keep its super-popular For the First Time in Forever: A Frozen Sing-Along Celebration show up and running at least through New Years.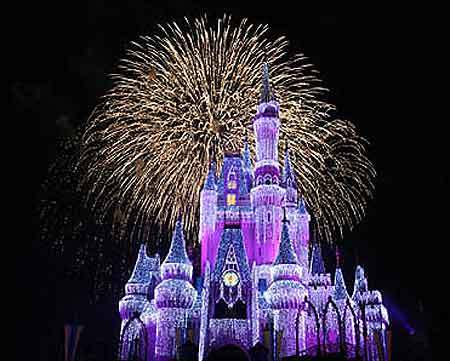 And then starting in late November, the Snow Queen will be filling Cinderella's shoes as the new host of the Magic Kingdom's Castle Dream Lights show. Only now instead of the Fairy Godmother waving her wand and illuminating Cinderella Castle with over 200,000 holiday lights, it'll be Elsa using her icy magic to turn that theme park icon into a winter wonder.
And it's not just the Disney theme parks that'll be working hard for the next year or so to keep Frozen front-of-mind. Starting on September 28, ABC's Once Upon a Time will begin a multi-episode arc that plans on putting Anna, Elsa and Kristoff front and center in that nighttime fantasy adventure.
In fact, Once Upon A Time's fourth season premiere, "A Tale of Two Sisters," actually picks up right where Frozen, the animated feature, left off. In Arendelle of the past where Anna is getting ready to marry Kristoff, Elsa's sister discovers that their parents (who, as you may recall from the opening moments of this Academy Award-winning animated feature, died when their ship was swamped by a huge wave during a storm at sea) were headed to some mysterious destination in a quest that may have held the secret to containing Elsa's out-of-control ice powers. And against Elsa's wishes, Anna now wants to finish their parents' fateful journey to find out what they exactly were looking for. Meanwhile, in modern-day Storybrooke, a scared and confused Elsa creates a powerful snow monster for protection.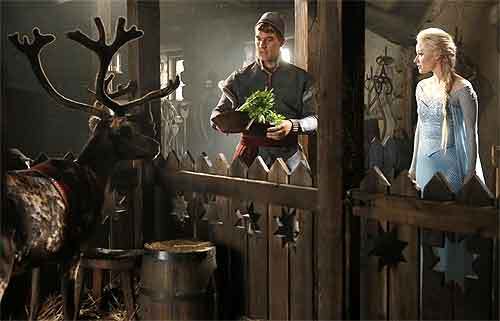 Just so you know: The creators of Once Upon a Time, Edward Kitsis and Adam Horowitz, personally wrote the teleplay for "A Tale of Two Sisters." And given the care and thought that Kitsis and Horowitz put into casting the actors who will be playing Frozen's central trio, Georgina Haig (Elsa), Elizabeth Lail (Anna) and Scott Michael Foster (Kristoff) are almost sure to shine on this TV show.
And it's not just ABC that will be extending/expanding Frozen's storyline. On January 6, 2015, Disney and Random House will be launching a brand-new series of chapter books. Titled Anna & Elsa: Sisterhood is the Strongest Magic, the first of these Frozen-inspired tales will be called All Hail the Queen, while its follow-up is titled Memory and Magic. Then in March comes the third Anna and Elsa chapter book, A Warm Welcome, while in May Disney and Random House will release The Great Ice Engine.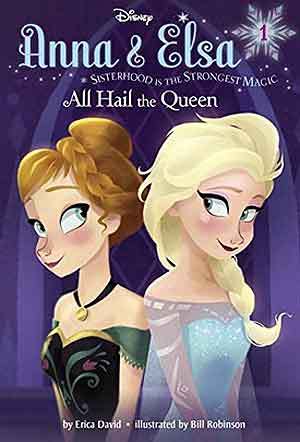 Walt Disney Animation Studios also plans on getting into the expanding-the-Frozen-universe business with a brand-new short that will feature the entire Arendelle gang.
Tentatively titled Frozen Fever, this seven-minute-long film (which will be directed by Chris Buck and Jennifer Lee and produced by Peter Del Vecho, the exact same trio that rode herd on the full-length version of Frozen) will detail Elsa and Kristoff's efforts to make Anna's birthday her best day ever.
John Lasseter -- who, as part of a recent "Making of Frozen" TV special, described Frozen Fever as being "absolutely hilarious" -- promised that this new short will feature a brand-new song by Bobby and Kristen Anderson-Lopez (the husband-and-wife team who won this year's Best Song Oscar for "Let It Go") and will bow sometime in spring of 2015.
And speaking of animation: Perhaps that the only complaint that animation fans have had about Frozen is that they wish that this feature had been done in hand-drawn animation like many of the other, earlier Disney Princess films. Which is what makes the way that the Disney Studio Store and Ghirardelli Soda Fountain & Chocolate Shop in Hollywood has chosen to celebrate Frozen all the more intriguing.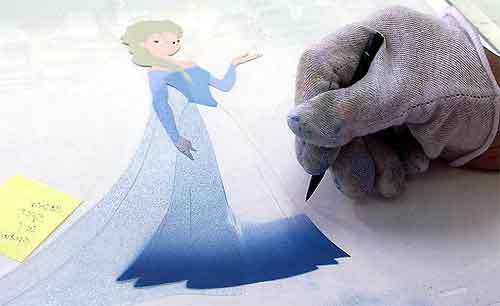 You see, these folks -- who have set up shop right next door to the El Capitan Theatre on Hollywood Boulevard -- wanted to see what Elsa would look like had she been animated just like Ariel. Using the same sorts of inks, paints and cels that were used to produce Disney's The Little Mermaid back in 1989.
Which is why Disney Studio Store and Ghirardelli Soda Fountain & Chocolate Shop turned to the talented team at the S/R Laboratories Animation Art Conservation Center and genuinely challenged them. They asked, "Can you create something that in 2D that looks like it's almost 3D?"
So the artists and technicians at S/R Labs -- using inspirational artwork from Frozen that Walt Disney Studios provided -- took on this project. Starting with a 16 field cel, they spent months experimenting with special paints to recreate the ice crystals in Elsa's dress. They also used all sorts of special effects to make this studio replica look positively frosty.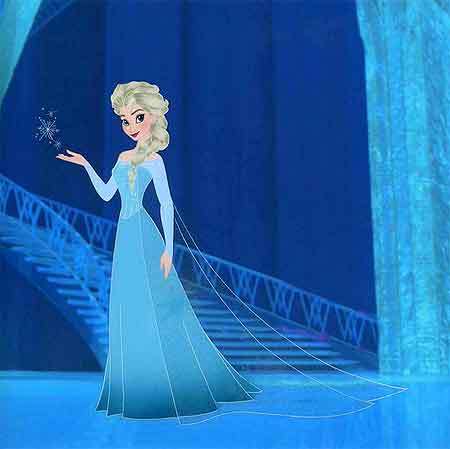 The end result has become a huge hit with animation fans. With hundreds of them making special trips into Hollywood just so they can then view this 2D Frozen studio replica which is on display at the Disney Studio Store and Ghirardelli Soda Fountain & Chocolate Shop in person and then perhaps purchase a copy of this limited edition collectible.
Of course, what's kind of ironic about all this is that The Little Mermaid was the very first hand-drawn animated feature to make use of CAPS, the Computer Animation Production System that Walt Disney Animation Studios developed with Pixar in the late 1980s. So if it hadn't been for all those lessons that Disney learned the hard way "Under the Sea," it's highly unlikely that the world would have ever seen an animated feature like Frozen.
Popular in the Community