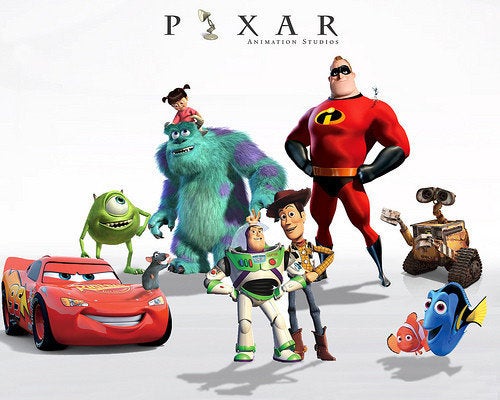 Disney announced on Monday a new Pixar film would be released November 27, 2013, Deadline reports, though the House of Mouse withheld any information on title or plot. All they would reveal is that it will be an original story, not a sequel.
The 3D animation studio has a full roster of upcoming releases, the next being "Cars 2," which hits theaters on Friday. They'll premiere a "Toy Story" short, "Hawaiian Vacation," about Barbie and Ken before the showing of "Cars 2," and an untitled short before Disney's November release of "The Muppets." They'll also release Spanish-language short, "La Luna" in 2011.
In 2012, they will help out with the release of the Jerry Bruckheimer/Disney adventure film, "John Carter," and then release the studio's first film about a female hero in "Brave." Then, in 2013, a sequel to "Monsters, Inc.," titled "Monsters University" will hit theaters.
So, where does that leave this new mystery film? Right now, "Up" director and Pixar legend Pete Docter, who has had a major drawing and story hand in nearly all of the studio's big releases, is working on an untitled mystery project, to be released in 2013.
In a 2010 conversation with Moviefone, Docter spoke about the early goings of his new project, though he declined to give specific details.
"I'm on a couple of different things that are pretty early on; one's being storyboarded and put up on reels, which is where the rubber meets the road," he said. "That's the hard part of it. The early days, usually you can think of all these great ideas, and they sound interesting and intriguing, and then you get in there and you have to storyboard it to make each beat work. Make you care about the character, yet have him flawed so he can have growth throughout the film. Those are hard things to do! And just when you think you understand now how you're going to do it, the next film comes up and hits you from the side and you didn't see it coming. It's not easy!"
REAL LIFE. REAL NEWS. REAL VOICES.
Help us tell more of the stories that matter from voices that too often remain unheard.