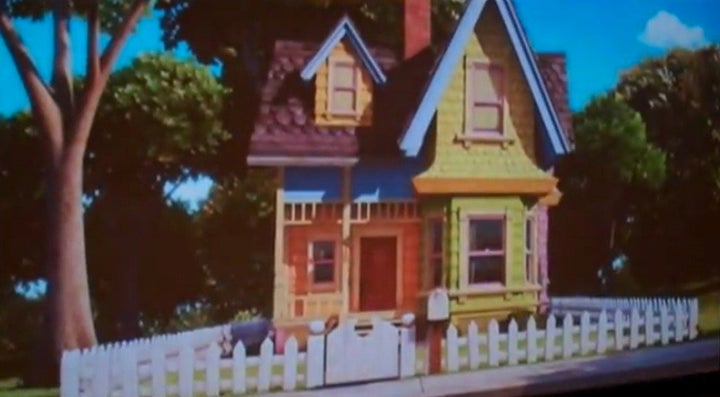 Fans of Disney Pixar's film "Up" are flocking to Utah to catch a glimpse of the home that taught them to expect the unexpected. Bangerter Homes recently built an authentic replica of the colorful house from "Up" in the city of Herriman, Utah.
And if you're wondering if the House of Mouse approved the project, rest assured that the replica home is 100 percent kid tested, Disney approved.
What makes this different that other "Up" replicas is that down to even the smallest details, such as the colorful exterior, the white-picket fence, the fabrics, the handrail and even the objects upon the fireplace, this is likely the closest recreation of the "Up" house we will ever see in the real world. Even the mailbox has Carl and Ellie's names on it! The only thing the real world version lacks? The ability to fly--but we still have time to make that happen.
The surface of the house is 2800 square feet and it consists of four bedrooms. And yes, Pixar fans, the home is currently on the market for $400,000.
The Salt Lake Tribune, which first covered this amazing feat last month, now has a video tour through the inside of the amazing house.
All we have to say is: Ellie would be proud.
Popular in the Community