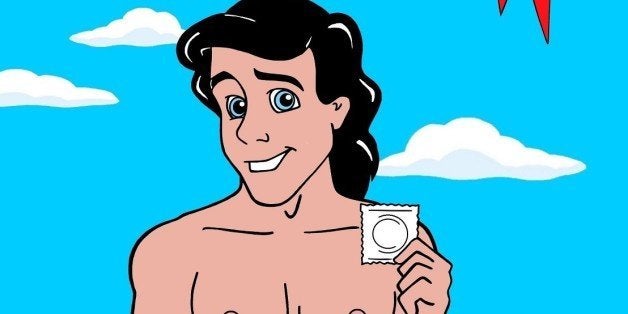 Aladdin, Prince Eric and John Smith are just three of the Disney princes who are stripping down for a new World AIDS Day campaign -- courtesy of an Italian artist and activist.
The "Hello Boys" project, which puts a humorous and sexually conscious spin on eight Disney princes, is the brainchild of artist aleXsandro Palombo.
"We live in a society that bombards us with explicit messages and this has radically changed the sexual habits, especially those of young people who often change partners nowadays," Palombo told The Huffington Post in an email statement. "People who have a relationship are younger and younger and they don't use condoms."
Palombo, who says he opted to incorporate the beloved characters into his work because they "represent the youth, beauty, love, the dream [and] the desire to live," added, "This subject is unfortunately still taboo in most of the families who prefer not to deal with certain issues. If the family can't, I think that it's up to the society and the community to do something to raise awareness, inform and educate."
"Life is wonderful and we have to live it fully and protect it every day," he said. "That's what we have to teach to the young people."
Check out the colorful series below: