A creative series of drawings shows Disney princesses tackling a new challenge: motherhood.
Artist Kristen Reeves drew Ariel, Belle, Jasmine and Rapunzel as new moms holding their babies. The artist, who has an 18-month-old son, was inspired by her own life.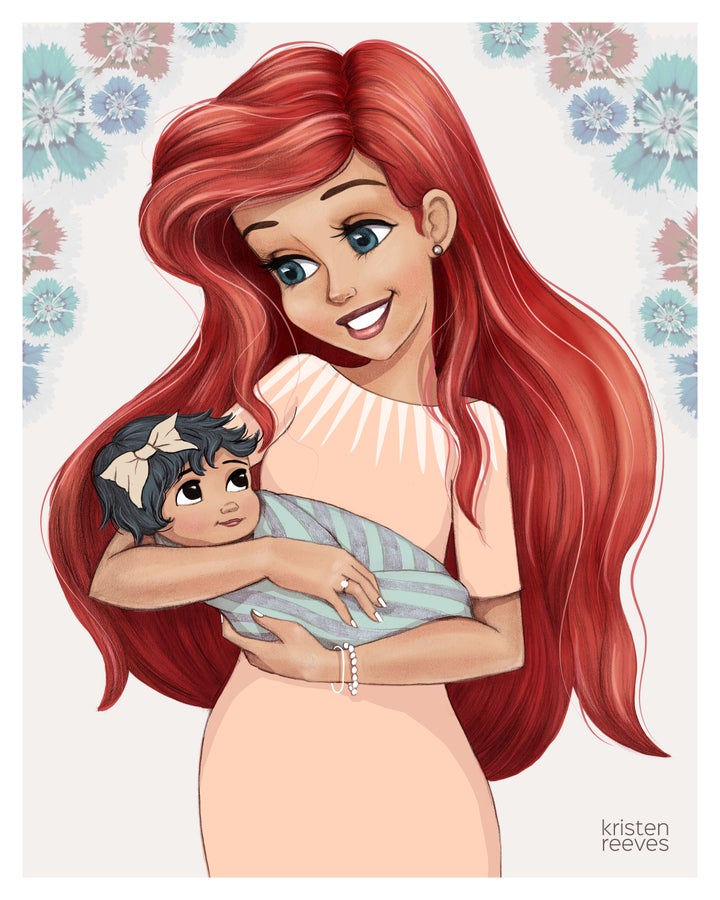 "I really love drawing Disney characters in a different way than you'd expect," Reeves told The Huffington Post, adding, "I was pregnant with my son when I did these drawings, so motherhood was something I was thinking a lot about."
For this series, the artist started with her personal favorite Disney princesses, Ariel and Rapunzel, and then added two more to make an even four. Still, she says she's received so many requests to do more drawings that she plans to add another four Disney princess moms later this year. "I'd love to do Elsa, Anna, and maybe Pocahontas, Mulan or Tiana," she said.
Reeves wants her series to bring happiness to viewers. "I hope people have fun imagining these characters we know so well doing something different than what we're used to," she said. "These drawings were very fun to create and I hope people find as much joy in them as I do."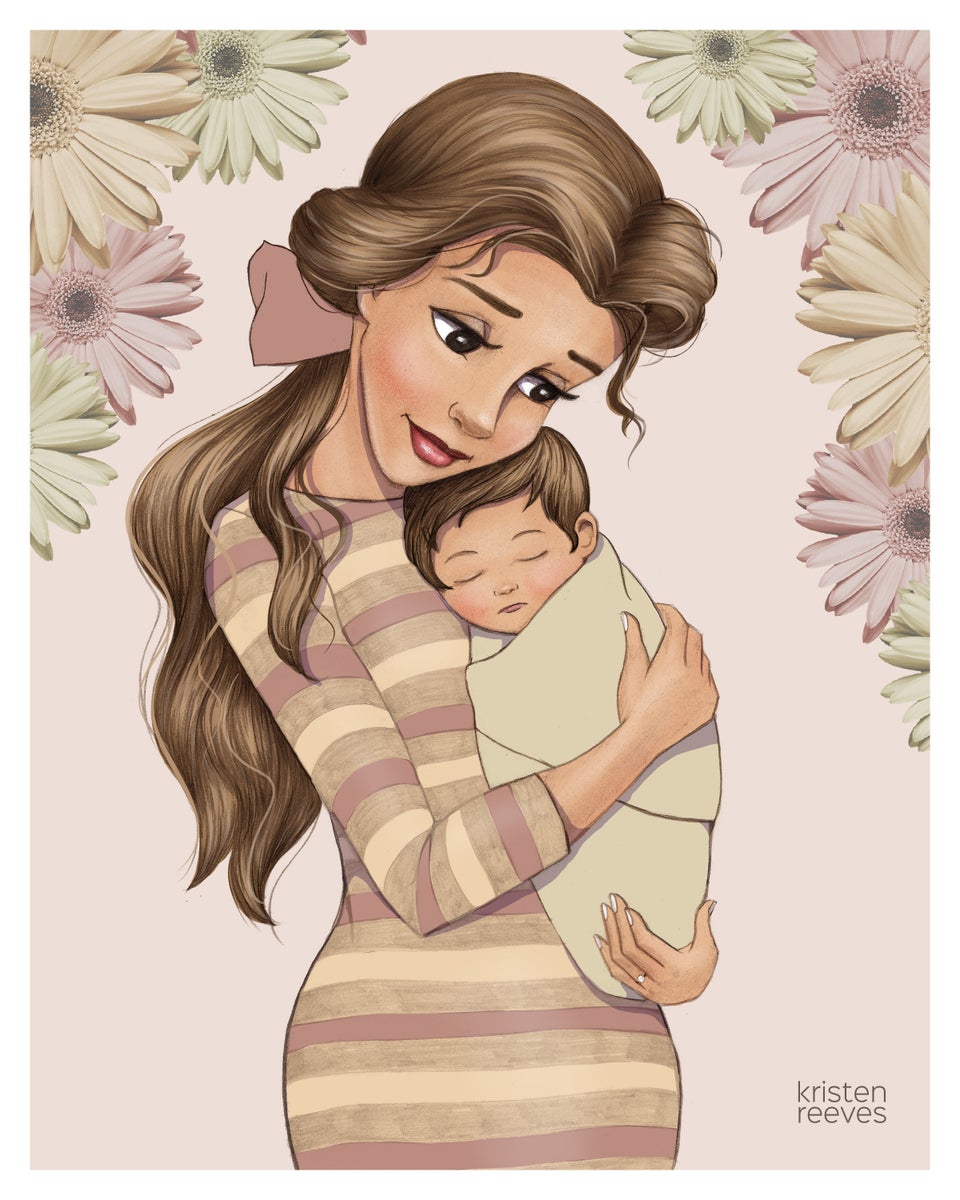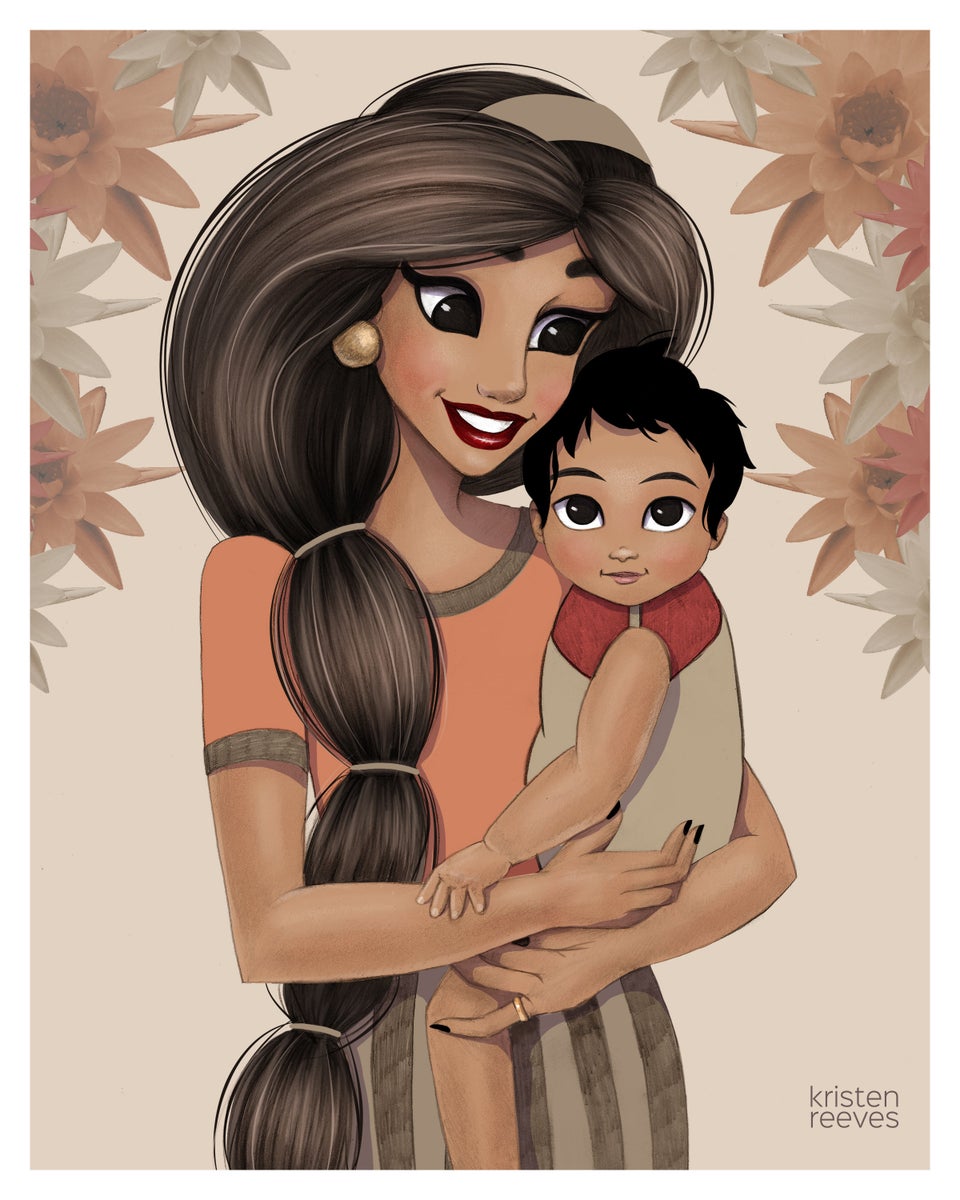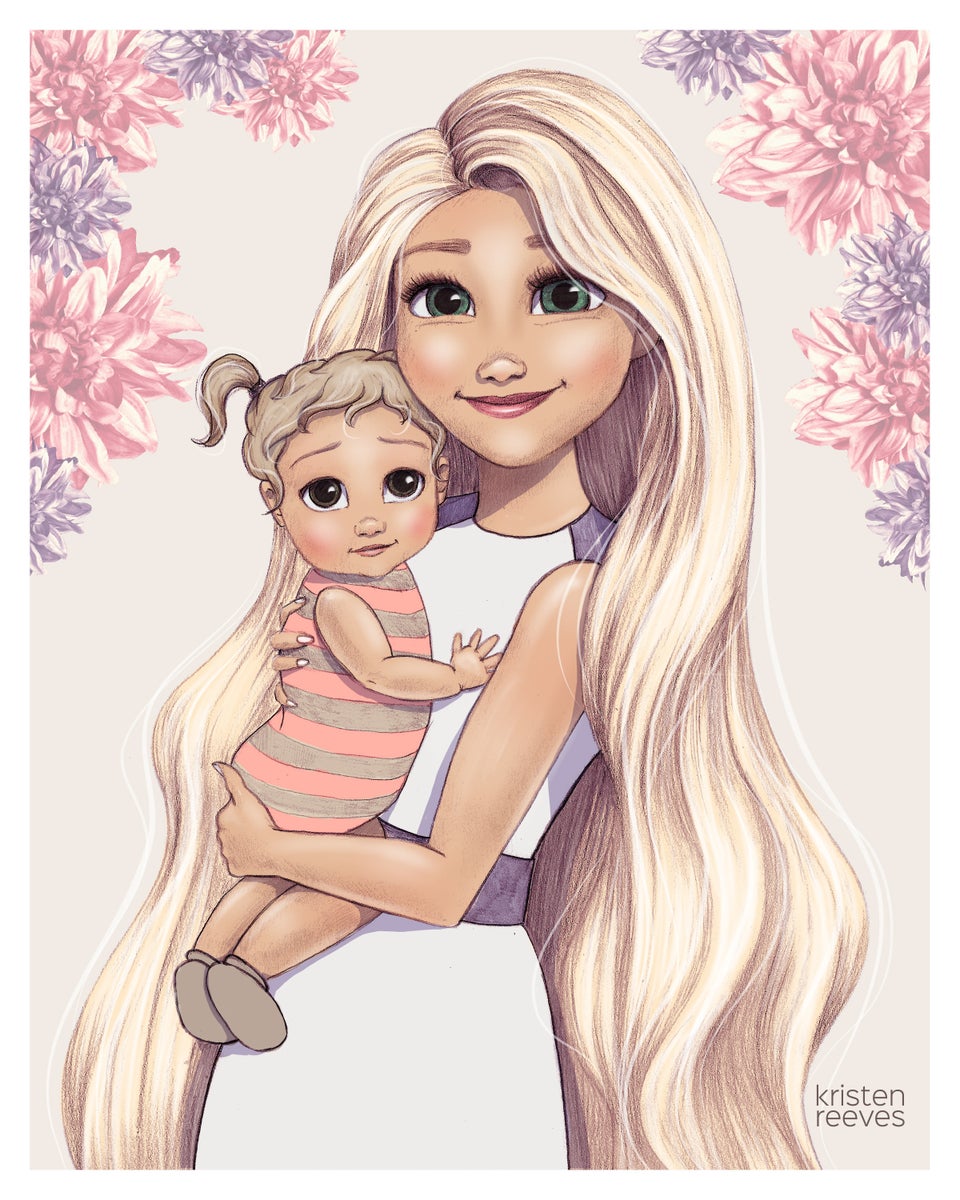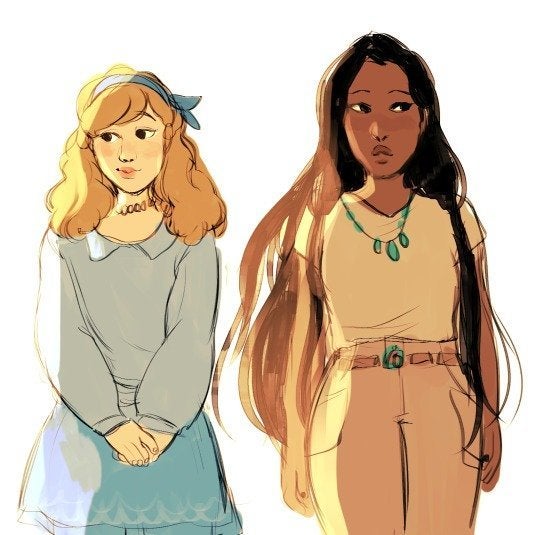 What Disney Princesses Would Look Like If They Were Actually Your Friends