Using graphic design software, artist Fernanda Suarez depicts our favorite princesses living their best Instagram lives in 2017. Here's Ariel, with perfect mermaid hair, sun-kissed freckles, and crab tattoo homage to Sebastian.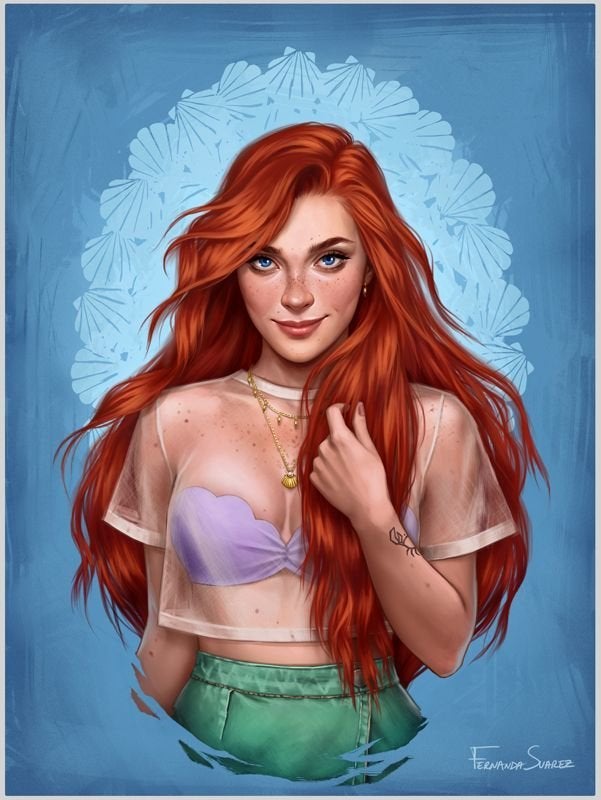 And here's Cinderella with a messy top knot and a very on-trend choker: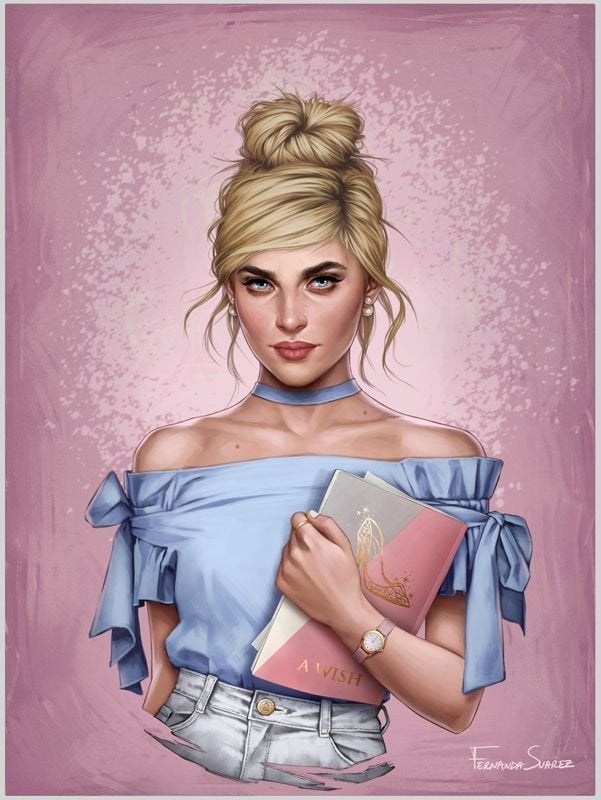 "I have been a fan of Disney movies for as long as I can remember," Suarez told HuffPost. "Recently, I started imagining them as I'd like to see them in the present day and I decided to illustrate them."
Belle was the first illustration Suarez shared with her followers: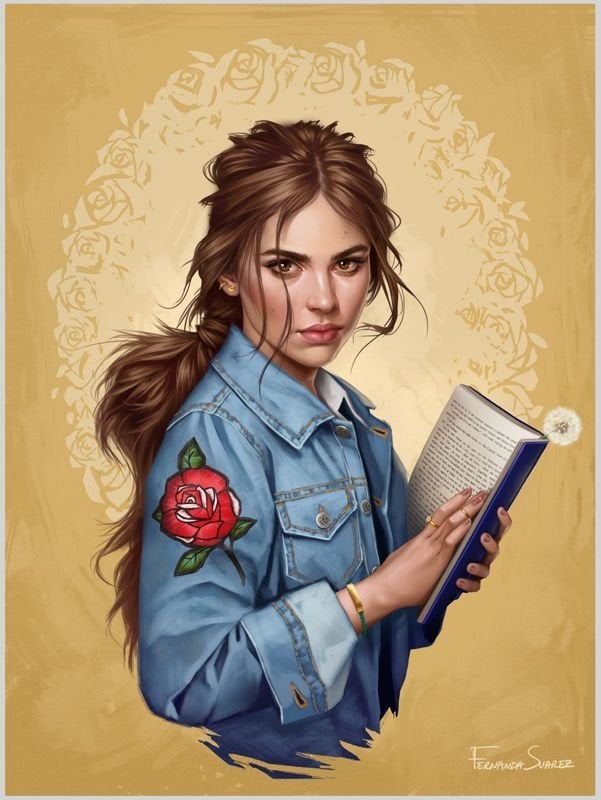 Mulan looks equally cool, rocking a choppy bob and wearing a T-shirt featuring Mushu: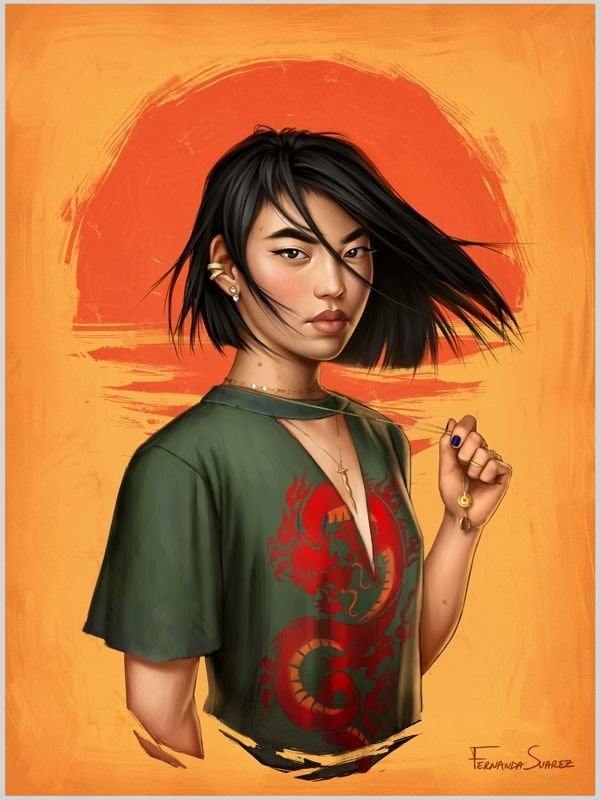 When interpreting the princesses as modern day people, Suarez tries to work in their well-known traits while adding details that bring them into 2017.
"I try to keep the essence of the original princesses, but since I'm translating it to the modern times, all of them are badass women and I want people to relate to them in that way."
Case in point: Snow White has an apple in hand but she looks more fierce and capable than she does in the 1930s movie.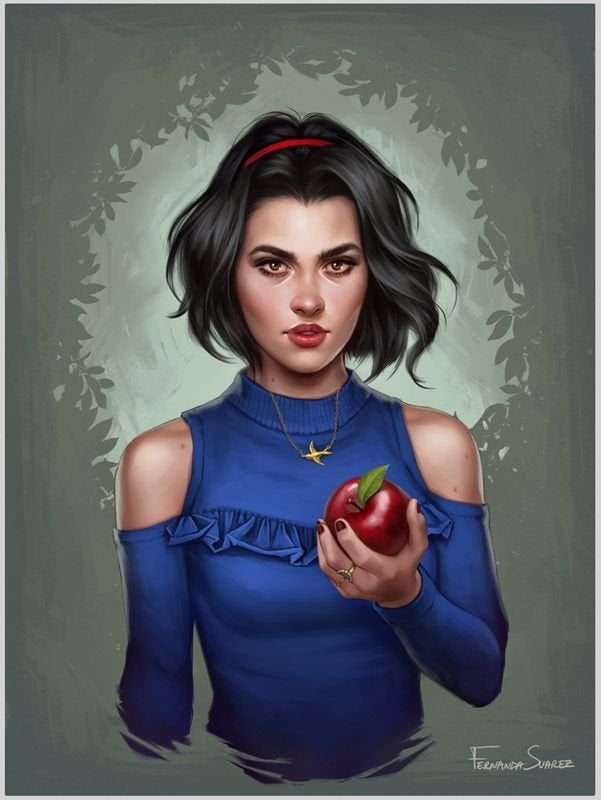 Jasmine works a smize in her portrait and carries a pet cat instead of roaming around with Rajah. (It's kind of impracticable to have a pet tiger in 2017.)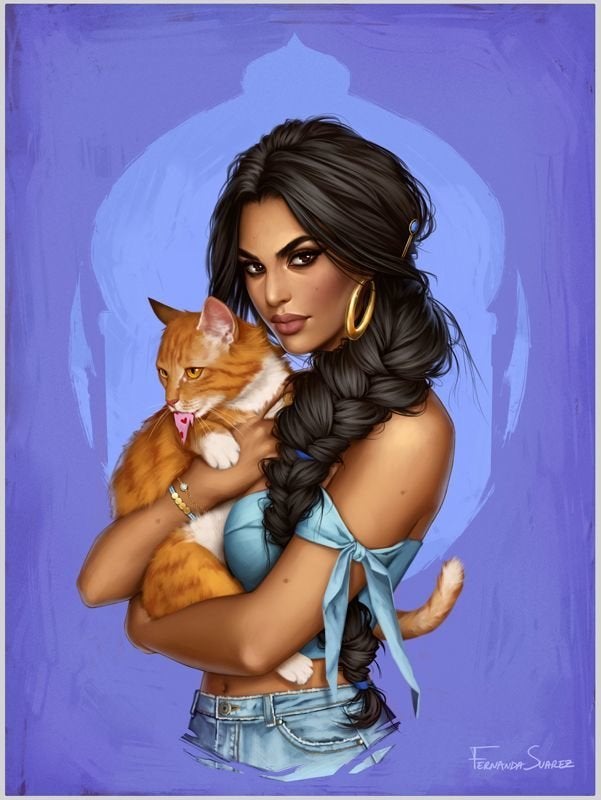 And then there's Pocahontas, rocking a statement necklace, looking stately and giving us #hairgoals.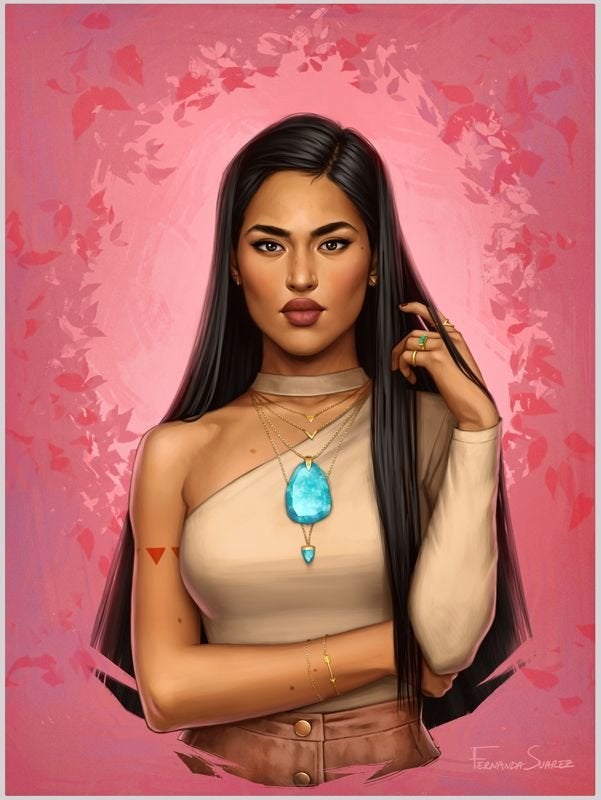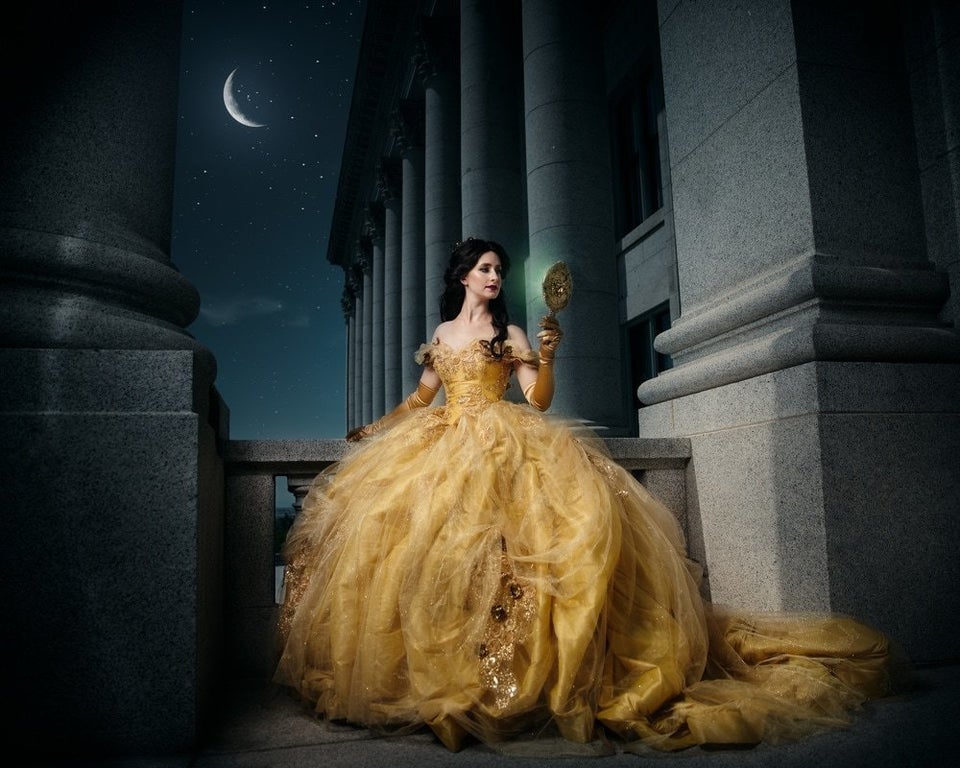 Disney Princesses Transformed Into Older, Powerful Queens