Tumblr user The Nameless Doll is responsible for creating some truly magical Disney princess artwork, reimagining beloved characters in a slew of different ways. Her most recent installment, an attempt to make the princesses look "plus-size," in her own words, is eye-opening to say the least.
Belle:
In the series of altered photos, Belle, Rapunzel, Anastasia and Elsa are each manipulated to have fuller figures. Compared to their original shapes, they are certainly curvier, but at second glance, they just look like healthier versions of themselves.
Elsa:
The juxtaposed images serve as a reminder of how unrealistic the proportions of Disney princesses truly are. As Rapunzel's caption says, all we see here are "strong, confident, beautiful" young ladies.
Rapunzel:
Anastasia: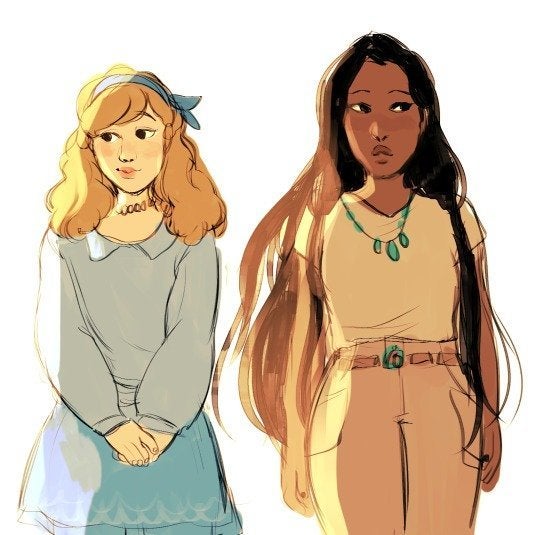 What Disney Princesses Would Look Like If They Were Actually Your Friends
Popular in the Community