Disney is cracking down on the use of selfie sticks on rides at the company's theme parks, with reports of new signs being put into place at certain attractions in both the Magic Kingdom at Walt Disney World in Florida and Disneyland in Anaheim.
Here's one of the new signs at Big Thunder Mountain Rail Road in the Magic Kingdom:
While selfie sticks are allowed in the parks, their use on rides has become an issue in recent years. Social media is awash in both images of people using the devices on rides, as well as complaints from their fellow riders:
An image on Twitter shows a sign being installed outside Big Thunder Mountain Railroad at Disneyland over the weekend:
The Sentinel reports that similar signs have been posted at Space Mountain in Disneyland.
The theme parks join a growing number of tourist sites restricting the use of selfie sticks. Some museums, for instance, have banned the selfie-snapping device.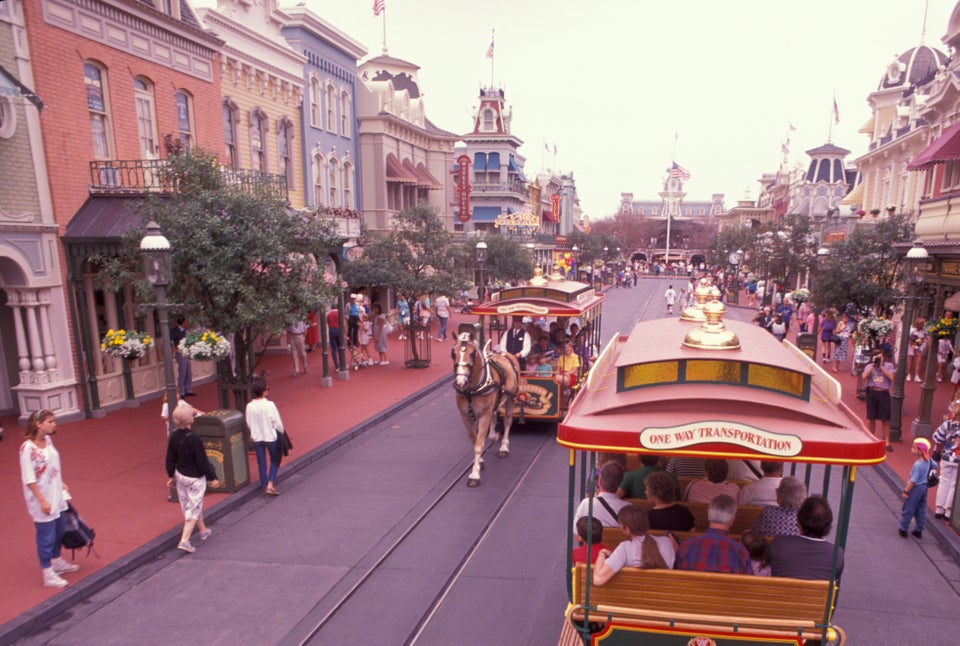 Walt Disney World Trivia
Popular in the Community