The company also released new artwork for the village, which will be called Black Spire Outpost: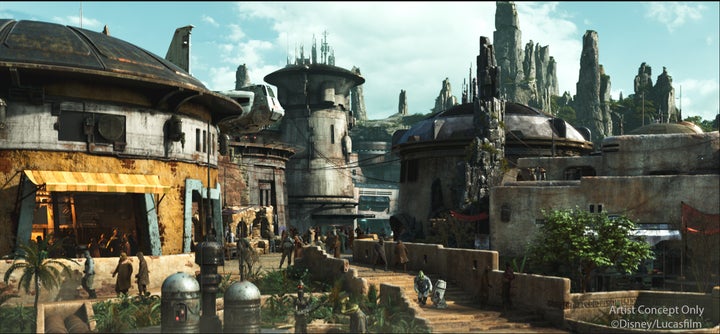 The 14-acre expansion will represent a location on a planet called Batuu, which the company previously called "a remote outpost on the galaxy's edge that was once a busy crossroads along the old sub-lightspeed trade routes."
Guests will be able to interact with characters, work to support either the Resistance or the First Order and develop a "reputation" within the Star Wars environment.
There will also be "Star Wars" dining and ― of course ― retail options. In addition, the company is planning a "Star Wars"-themed hotel in Florida.
UPDATE: This story was updated with an additional image and a newly released location name.