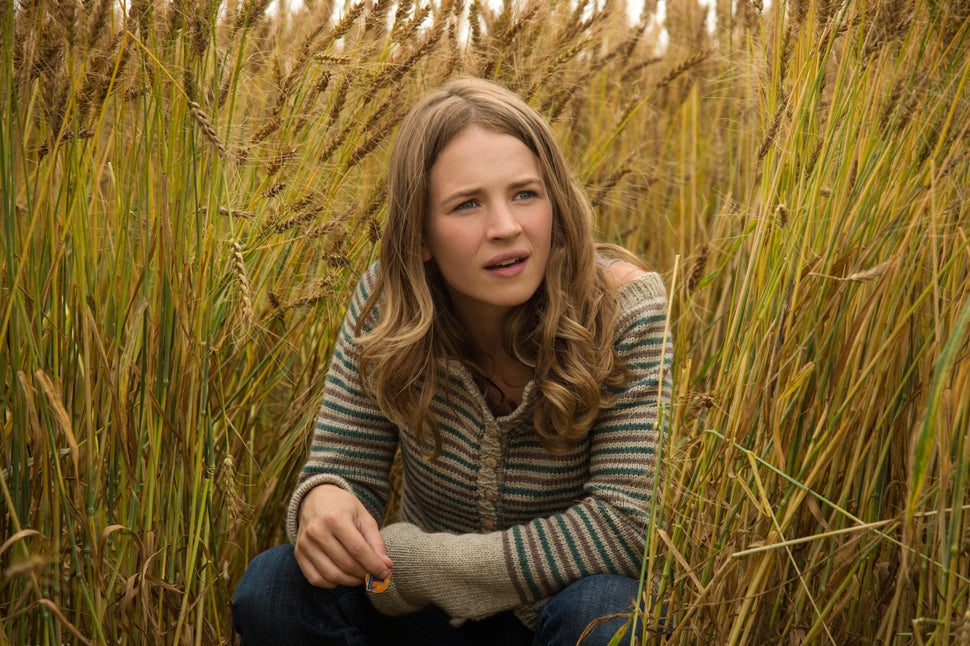 few minutes into "Tomorrowland," it becomes clear that Disney's latest live-action adventure isn't going to brood over the apocalypse or depict a purely desolate future. Instead, the movie blends sci-fi and fantasy with realism to depict a world where hope is the only antidote to extinction.
In "Tomorrowland," directed by Brad Bird and co-written by Bird and Damon Lindelof (with Jeff Jensen earning a story credit), we first meet Frank Walker (George Clooney), a once bright-eyed young boy with innovative dreams, as a now-hardened cynic in the present day. We learn what shattered Frank's buoyancy when Casey Newton (Britt Robertson) backtracks to tell her story as a teen determined to save the future of a doomed NASA rocket launch site. After finding a mysterious pin secretly given to her by a young British girl, Athena (Raffey Cassidy), Casey is briefly transported to the futuristic world of Tomorrowland. But the real future turns out not to be as bright and shiny: A clock counts down to a predicted apocalypse, prompting Casey, Athena and Frank to try to save the fate of a crumbling planet Earth.
With the awe of "Alice in Wonderland" and a hint of the futurism of "WALL-E," Bird's "Tomorrowland" feels very much like a Disney-fueled vehicle, but one which heavily cashes in on the power of positive thought -- think of the best-seller The Secret, which Lindelof named-dropped while discussing "Tomorrowland." The movie packs on the cheesy believe-and-you-can-achieve Disney mantra quite heavily, but it's nevertheless refreshing to see a positive spin on the dreary future that fills the big screen today. "Tomorrowland" has already been labeled the anti-"Hunger Games," a departure from the typical nihilism.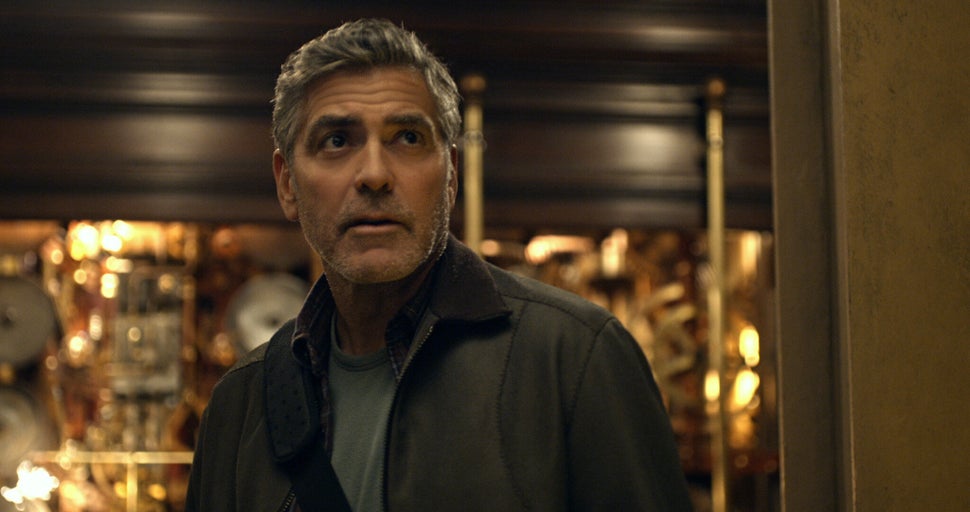 "The future we're getting fed a steady diet of is sort of post-apocalyptic," Lindelof told The Huffington Post. "The idea that something kind of terrible happens and now the dregs of humanity are roving the desert in tricked-out cars or shooting arrows at each other, that's kind of what the future is." While Lindelof -- who, let's not forget, is the co-creator of "Lost" and HBO's ultra-depressing "The Leftovers" -- admits he loves those types of stories, he wanted to discover what a different kind of future would look like, and whether or not audiences would even want to see it.
While this approach is hardly something we see in movies or on television today, it does reflect a mindset of an earlier generation, before hope was vanquished by pessimism. "When both Damon and I were young, the world was still a rough place," Bird told HuffPost. "There were wars and injustice and pollution, and all the things we have today, but the attitude towards the future was that we were going to solve all these problems and that the future was this bright thing just over the horizon."
It was this question of "What happened?" that fascinated Bird and Lindelof, leading them to use Disney's theme-park land as the inspiration for what the word "Tomorrowland" actually meant to society, then and now. "In a broad sense, it's about Walt Disney's view of the future, that it was an exciting thing, that it was a giant opportunity [rather] than this burden we come to think of it as, this coming disaster," Bird said.
But "Tomorrowland" doesn't paint a future that is bright and sunny where all of the world's problems can be solved by making a wish and dreaming big (despite the film's hefty serving of goofy sentimentalism). No fairy godmother flashes into existence and no magical wand flickers to save our world. The film asks more of its audience than simply sitting back and enjoying the movie, most directly in a monologue delivered by the villainous scientist Nix (Hugh Laurie), who blames the predicted demise of mankind on mankind itself. It's a moment where "Tomorrowland" breaks the fourth wall and holds the viewers responsible for the apocalypse that could come if we succumb to resignation.
"The big cosmic shrug, I don't get," Bird said. The director made a point to claim "Tomorrowland" isn't necessarily a political film, but he does hope that audiences walk away with some sense of desire to contribute to a better future. Robertson echoed that sentiment: "I think it's important for audiences when they see a movie like this to take that into consideration and maybe work it into their own life in trying to put forth actions that contribute to a more optimistic future."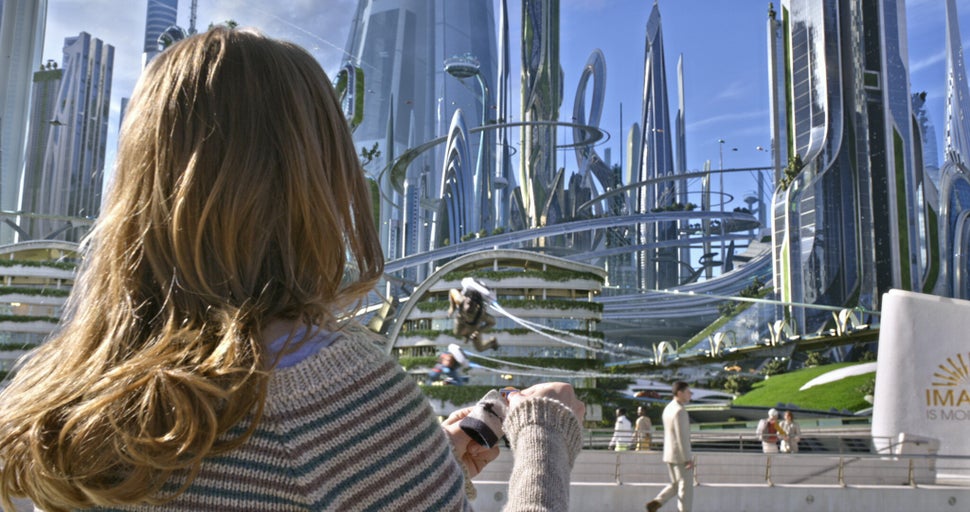 But Bird knows that the Cinderella model -- "a dream is a wish your hearts makes" -- isn't all it takes. "Dreaming is great and crucial, but dreaming is step one," Bird said. "All the rest of the steps are putting the dream into motion and asking and deciding what future you want and making every decision drive towards that future."
Whether or not you walk away from "Tomorrowland" feeling inspired with a sense of hope and activism, or simply dazzled by the visuals, it's at least reassuring to see a major summer movie evading the usual dystopian cliches. "I don't want to be holed in a house eating from a tin can of beans as zombies scrape at the door," Lindof said. "I want to watch it, I don't want to live it. So why not make one that has a future that I would want to live in?"
"Tomorrowland" is now playing in theaters.
Calling all HuffPost superfans!
Sign up for membership to become a founding member and help shape HuffPost's next chapter