Spoiler alert: No, they're not.
Zachary Levi, the voice of Flynn Rider in "Tangled" and the upcoming TV series based on the film, says the massive turkey legs sold in Disney's theme parks are really emu legs.
"I swear I have friends that have worked for Disneyland, and I was talking about how the turkey legs tasted more like ham than they taste like turkey ― which is already befuddling ― and they said, 'Well, they're actually emu. Those are big old emu legs.' So if you've had a turkey leg at Disneyland, you've eaten an emu, folks."
Disney's famously oversized turkey legs have developed a cult following over the years. The company even sells turkey leg air fresheners, T-shirts and refrigerator magnets.
And like nearly anything with that kind of following, the turkey legs have been the subject of some urban legends, including the one about them being emu legs. However, it's not true, with Snopes declaring the rumor "false."
As the Orlando Sentinel noted in 2012, the 34-ounce turkey legs sold in Disney parks are indeed "jumbo," but an emu leg would be much bigger.
But it's all turkey, not emu.
Levi later owned up to the mistake on Twitter:
"Tangled: The Series," which debuts on March 24, reunites Levi with Mandy Moore, who will reprise her role as Rapunzel. The film also re-teams composer Alan Menken with lyricist Glenn Slater, who've written new songs for the series.
Before You Go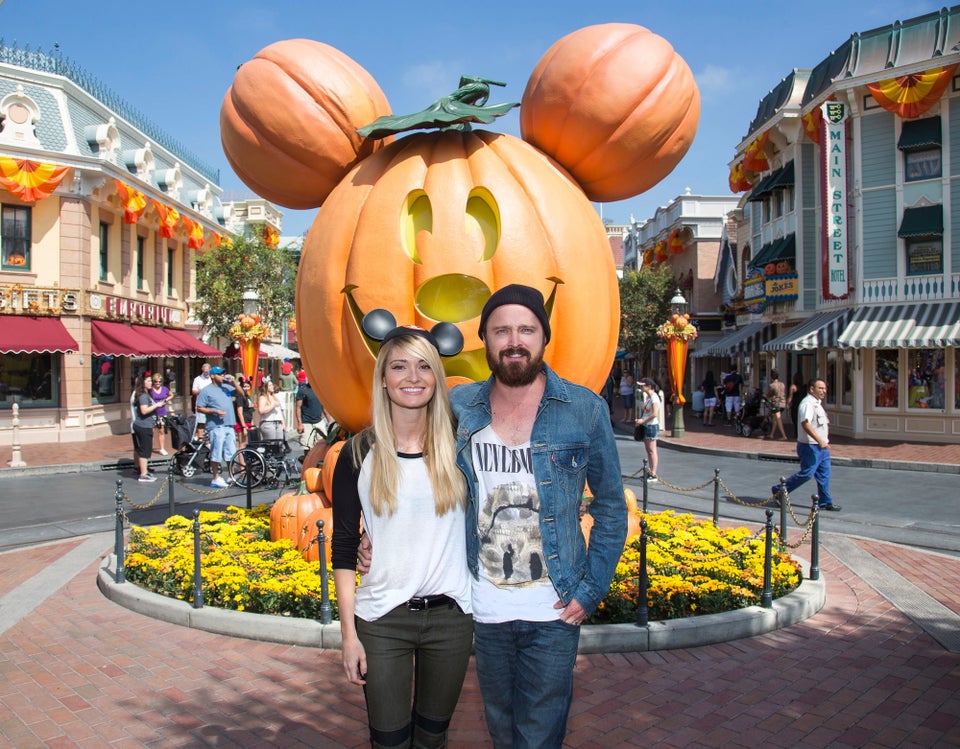 Celebrities At Disneyland
Popular in the Community